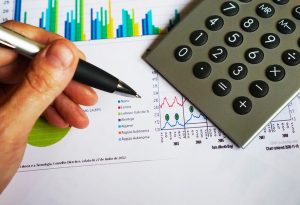 If you're looking for a logbook loan, but you can't seem to find a suitable one with a decent interest rate then read on. This post is for you.
What are logbook loans? They are loans taken over an extended period and usually for larger sums. To access a logbook loan. However, you have to own a car whose registration documents you will be required to hand over to the lender as part of the lending contract. You are able to borrow up to half of your car's book value at the time of the loan application. Logbook loans are best suited for borrowers who would like to access a large amount of money and are able to repay within a short time.
Most lenders will insist that the borrower signs a bill of sale and a credit agreement. By doing so, you hand over the ownership of the vehicle to the lender. In a situation where you are not able to repay the loan as at when due, it is the lender's prerogative to register that bill of sale and repossess the vehicle. Because your property is at stake literally after you access this loan, it is usually advised that you are double sure that you are going to be able to pay back within the stipulated period. A good financial adviser will also recommend that you request from your lender something called a monthly statement of account, which lets you know where you are with your loan repayment, when the next installment is due and how much you are expected to pay. This document helps keep things on track to prevent a situation where the agreed day of installment payment arrives, and you are not ready or able to make the payment.
ll that is left is to find a reputable lender, with a track record of transparency and lenient interest rates. The matter of interest rates is very important in logbook loans because of a large amount of money involved. A high-interest rate that is unplanned is enough to derail your payment plan which will lead to the forfeiture of your vehicle.
Creditpoor.co.uk offers logbook loans at some of the best rates available. Depending on your agreement with the lender, you may be able to spread your repayment over a longer period. Such an offer normally will balance itself out by an increase in the interest rate which is what you are trying to avoid in the first place. You will be able to access the logbook loan in the shortest time possible for this kind of loan. In your interest it is better, you conduct an evaluation of the current book value of your vehicle independently. After this is done, you may proceed to begin your application. You are going to be able to secure a bigger loan if your vehicle is a high-value car. Ensure though that you have read and completely understand the terms offered by the lender before you proceed. If you have any questions or if there are parts of the contract you do not fully understand, please ask the representative to offer an exhaustive explanation. It is in cases like this that over communication, rather than a miscommunication or under communication, is preferred. Having understood the terms of the loan, the loan application can be completed, and the processing can begin.
Credit poor offers logbook loans for less interest than most lenders. It also offers a transparent, reputable service in all its loan packages. The friendliness of the technical support can be counted as an advantage and one more reason to commit to the logbook loan with them. With Creditpoor, you can receive the payout as soon as all the necessary documents have been submitted and the loan approved. This lender has a reputation in the industry for processing loan applications in the quickest time although since it is a heavy loan, more time may be needed. In any case, you can rest assured that cumulatively, you will be getting a better deal from creditpoor while also receiving sterling technical support.
Logbook loans are serious loans. You could lose your car if you default in payment. You would want to make sure that you are dealing with the best, most efficient lending partner on the market because of how important it is for things to go according to plan. To find out more about logbook loans from Creditpoor, please visit https://www.creditpoor.co.uk/logbook-loans/.