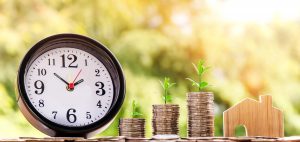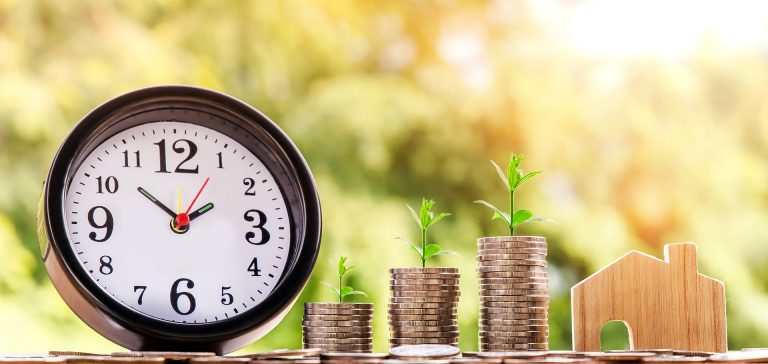 Manufactured homes are a popular option for budget-conscious people who want to own a house. However, they don't always have the best reputation. And they certainly have their quirks. As a result, figuring out if buying one is a smart move isn't easy. As with all real estate-oriented purchases, the value can vary depending on a wide range of factors. If you are wondering, "Are manufactured homes a good investment?" Here's what you need to know.
What Is a Manufactured Home?
A manufactured home is a form of housing that's built in a factory. They are usually built on a steel frame, instead of on-site. After a person purchases one. The structure is brought to the buyer's property. Which could include land they own or a rental plot, such as in a manufactured or mobile home park. Once on-site. It is assembled and secured to a base. The type of which can vary.
Some argue that manufactured housing and mobile homes are different. This is true to a degree. Technically, to be a mobile home, the structure must have been constructed before 1976. Anything after that point is a manufactured home. Additionally, manufactured homes had to meet different building standards. These standard are higher than what their pre-1976 counterparts had to follow.
However, they are both factory-built structures that are usually assembled before being placed on the owner's land or rental plot. Further, each of these housing types may not be on permanent foundations, depending on the requirements set forth by the state when they were placed. As a result, the general public usually uses the terms interchangeably.
There is also a third category of factory-built housing: the modular home. These can be similar to manufactured homes but are typically delivered in pieces and put together on site. They are also more likely to resemble a stick-built home and more commonly have a traditional foundation.
The Benefits of Owning a Manufactured Home
Manufactured homes are often appealing because they can cost less than a comparably sized and appointed stick-built house. Since they are factory-made en masse, the production costs are lower. Some of that savings is passed on to the buyer.
Many of the construction materials used are also similar to other kinds of houses. Depending on the requirements in your area, the building codes may be equal to, or even more stringent than, stick-built homes, too.
At times, buying a manufactured home may even cost less than being a renter in certain areas. To include if you have to purchase land. However, this isn't universally true. So it's important to examine the costs on both fronts before committing to a manufactured home purchase.
The Drawbacks of Investing in a Manufactured Home
There are some drawbacks that come with purchasing a manufactured home. Usually, if it isn't on (or being placed upon) a permanent foundation. You may not be able to get a traditional mortgage to buy one. Similarly, if you don't own the land – or aren't in the process of buying it as well – most mortgage lenders won't finance the purchase.
Even if you do buy land and want to put down a permanent foundation. You may not be able to place a manufactured home just anywhere. Local zoning laws may prohibit them in certain areas. If that's the case, getting an exception can be incredibly challenging, and may not even be possible.
There can also be insurance concerns. Manufactured home insurance is generally more expensive than typical homeowners' policies. They may not be at risk of greater damage during certain kinds of catastrophic events, such as fire, high winds, and floods. In some regions, manufactured houses have a higher rate of theft claims, something that causes elevated insurance rates for all owners in the area.
Negative Opinions About Manufactured Housing
Additionally, while some people are beginning to view manufactured homes more favorably, others still have negative opinions of them. This harms their resale value significantly. Even when they are on permanent foundations and can qualify for mortgage loans. When they aren't on permanent foundations. The situation is usually worse.
Now, local market conditions, maintenance and upkeep, and similar factors can help manufactured homes retain value. Similarly, the value of the land can rise. Thus, offsetting some losses. However, this is almost universally an uphill battle. So it's important to keep that in mind.
Finally, if you don't intend to purchase land, that means you'll have to rent a property. With this, permanent foundations usually aren't an option. Plus, renting plots at mobile home parks can be costly, and some neighborhoods may not be the nicest options.
It can also put you at the mercy of the property owner. Especially, since moving a manufactured home once it has been set in place can be costly, structurally devastating, or both. As a result, you may not have a choice but to deal with plot rent price increases, neighborhood quality declines, or other potential issues that could arise.
Are Manufactured Homes a Good Investment?
As you can see, whether a manufactured home is a good investment depends on your goals. Paying for a manufactured house (even with land) may cost less than renting a comparable-sized space. Additionally, the value of your land may rise. Which is one aspect that could work in your favor.
However, the structure itself will typically decline in value. This is something that doesn't always occur with stick-built homes. There can also be issues with obtaining a loan. As most don't qualify for traditional mortgages. Not only can this be troublesome for would-be buyers, particularly when it comes to finding a reasonable interest rate.  It also means you'll face hurdles if you ever want to sell.
Additionally, while many may call them mobile homes, moving them may not be an option, or may be incredibly costly. If you were considering placing a manufactured home on a rented lot, you could be making a long-term commitment to that arrangement, and that may not work in your favor over time.
Do you think that a manufactured home can be a good investment? Why or why not? Share your thoughts in the comments below.
Read More:
Advertisers Note: If you are reading this article because you're interested in financial options, consider a loan from Max Cash Title Loans.  Max Cash Title Loans is American's largest network of title loan providers.  Visit them today for your title loan needs!
(Visited 6,697 times, 1 visits today)
Tamila McDonald is a U.S. Army veteran with 20 years of service, including five years as a military financial advisor. After retiring from the Army, she spent eight years as an AFCPE-certified personal financial advisor for wounded warriors and their families. Now she writes about personal finance and benefits programs for numerous financial websites.