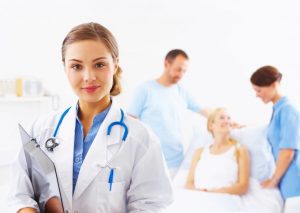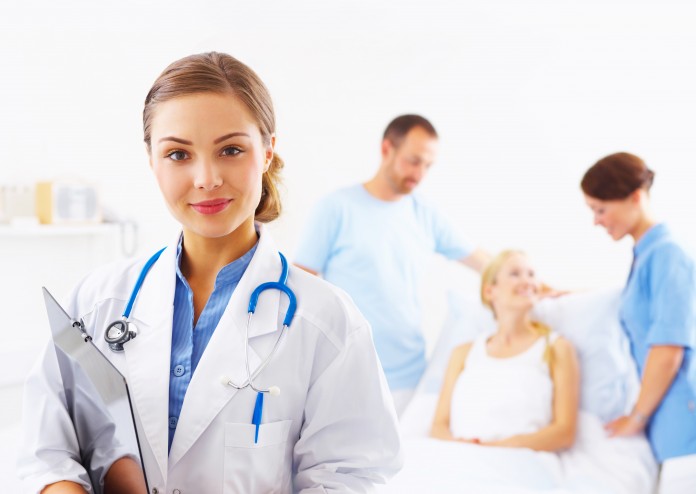 by Drew Madison
Obtaining proper health insurance can feel like an overwhelming task, but if one understands the basics of purchasing health insurance, the process can feel great.   After all its a terriffic feeling when you and your family are set up to live a healthy life. A few simple steps will ensure this is a reality.
Health Insurance: An Overview
Health insurance, similar to other types of insurance (mainly life, disability, and dental) is usually offered by employers and can be quite an easy process to obtain. However, with health insurance, there will always be a balanced cost to benefit relationship.




Health insurance firms will offer plans with ranging premiums, and with those premiums you are essentially getting what you pay for. For instance, a plan with a lower monthly premium will likely have higher deductible costs (meaning that when you go into the doctor, you will pay a higher co-pay, which is an "out-of-pocket" expense that you pay directly. For this reason the overall cost of the insurance will balance out whether you pay a low or high premium. Your plan should be determined based on how often you believe you will need to utilize your insurance. (ie. by making visits to a doctor)
If you are the type of person that only needs to go to an annual check-up, then it is likely that you will be fine with a lower cost monthly premium. If you are the type of person that sees 3 different specialist doctors per year (dermatologist, cardiologist, ophthalmologist, etc. for example) then you may want to pay a higher premium so that your out-of-pocket costs upon in person visits will be less expensive.
Types of Health Insurance
In general in the U.S., there are two main types of health insurance systems:
Preferred Provider Organization (PPO): This type of insurance will include an annual deductible (cost to you) and you will not be required to obtain a primary-care doctor referral to see a specialist doctor. Usually co-pays will be higher in a PPO relative to an HMO plan (discussed below) because of the flexibility to go to specialist doctors directly.
Health Maintenance Organization (HMO): The main difference between an HMO plan and a PPO plan is that your primary care physician (your doctor that provides you with annual preventative care) must refer you to a specialist physician under an HMO plan. As a result, monthly premiums with this type of plan will be relatively inexpensive, but again you have to go through the hassle of always seeing a primary doctor first.
Note: Significant point to keep in mind:
Every physician you may potentially see will either be "in-network" or "out of network" with your insurance plan.
If they are in network, this means that they have contractually agreed to offer their insurance partners reduced costs to provide healthcare to their clients (you).
Again, with HMO plans, you cannot see out-of-network physicians for reduced fees at all. This means that with an HMO plan it really only makes financial sense to see in-network specialist doctors. Otherwise, your cost of health insurance will become extremely high.
Do not think that because you are paying a lower monthly payment that you are better off when it comes to health insurance. If you are someone that needs healthcare a significant amount of time, then a higher up-front cost (monthly premium) makes more sense, because your costs overall will be lower when you make physical visits.
Note: if this information is overwhelming, here is a link to a U S government website that discusses the current healthcare in environment in greater detail: https://www.healthcare.gov/.
How To Properly Buy Health Insurance:
The large majority of employers will offer employees health benefit plans to make an onboarding employee's situation more seamless. Despite this fact it is still important to do some research (ie. reading trusted sites like this one) to know what health insurance plan fits your needs best.
Step 1: Write down what your health goals are:
This is important, due to the fact that there are numerous options when it comes to purchasing a healthcare insurance package.
For instance, write down whether you think you will need specialist care, and whether the proximity of your doctor is a major factor.
Step 2: Search online for trusted brands:
They preferably have been offering healthcare for decades or centuries. Here's a solid list to start with:
UnitedHealth Group
Aetna
Humana
Cigna
Blue Cross/Blue Shield
Note that there are many other quality firms, and niche regional firms can also be a great option, but that list will serve as a solid base of trusted names.
Step 3: Once you are on a selected website, the process will be as follows:
You will be asked to fill out a detailed form primarily with personal information.
You will need to search for a doctor, ideally you should have a doctor in mind beforehand.
Have a friend refer their doctor to you! From my experience this is the best way to select a reliable physician – the online ratings sites can be misleading.
MAKE SURE YOUR PHYSICIAN IS IN YOUR INSURANCE NETWORK – this step is crucial. I stated this above briefly, but if you physician is not "in network" your costs will increase significantly. It will likely be very easy to figure out whether or not they are in your insurer's network. Healthcare insurance firms will generally have a list of doctors that are in their network, on their website. (Another reason to select a large firm, they will have more providers in their network.)
Step 4: After this point, your healthcare insurance firm will need to approve plan for you.  This process may take anywhere from a few days to a couple of weeks.
Like anything else in life, do not overstress about this process – find a trusted brand and trusted doctor, purchase your insurance, and then move on with your life!
This article has been sponsored by MedicareFAQ.com – if you need supplemental health insurance, go to MedicareFAQ.com.
(Visited 638 times, 1 visits today)