These are the tools we recommend to help you reach financial security.
Downloadable Software
Downloadable software packages that are absolutely free!
Resource sites
Podcasts
Personal Finance Forums
Online communities that are very friendly and supportive.
Free Credit Scores
Easiest ways to check you credit scores free of charge.
Investment and Budgeting Tools
Budgeting and investment are the core elements of personal finance. Here are tools that will help you achieve your financial goals.
Free Retirement Calculators
Free retirement calculators online.
Books We Recommend
Here's a list of books that will help you out on your journey to financial success.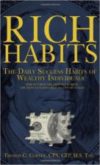 Rich Habits – Do you want to know how the habits to building wealth? Then this book lays out seven simple rules just for you. It is based on the premise that the rich are very different from their portrayal in the media. They exercise, engage in self-improvement, network socially, don't watch television and eat healthy.  Click here for more information.

The Intelligent Investor – If you're serious about investing and don't know what "value investing" is, then this book is a must read for you. This book has been regarded as the stock market "bible" of value investing since it was published in 1949 and has had a few revisions including a preface by Warren Buffet on the 4th revision. On average, value investors do 2% better than non-value investors. Why? Click here to get a copy.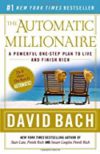 The Automatic Millionaire – Like most personal finance experts, David Bach encourages the readers to eliminate debt, live frugally, and give yourself a reward first. But the main points of this book is uncommon, instead of developing a sense of responsibility and willpower to stay on track, why not make everything automatic? Get a copy now!
Freakonomics – Authors Steven Levitt and Stephen Dubner created a book that studies behavioral economics based on the principles of incentive and rational self interest. Certain topics are controversial. One example is Levitt's analysis of the financial records of one of the gangs in Chicago which proved that street-level drug dealers earn less than minimum wage and the much disputed finding that abortion results in a reduced crime rate. Click here to learn more.

Think and Grow Rich – This book contains 16 major lessons as a result of the author's 20 years of research about the people who became wealthy.  This book sold more than 100 million copies around the globe and continues to be one of the favorite books in the personal finance community. Grab a copy here.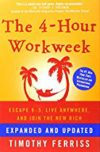 The 4-hour Workweek – A blueprint of how work is done in a new and revolutionary generation. This book contains secrets and how to's for almost about anything from outsourcing to cutting your work hours of work into mere minutes. Click here for more.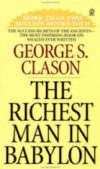 The Richest Man in Babylon – A timeless book that holds the key to your financial success set in ancient Babylon. This book contains financial lessons through parables that are very easy to understand: save 10% of your income, own your home, invest, buy insurance and increase your income. Click here to get the wisdom of the ancients.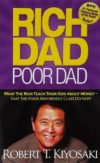 Rich Dad Poor Dad –  A book from the best-selling author, Robert Kiyosaki, that hit the top for over six years. His work ultimately changed the lives of millions of readers. Changing how readers look at personal finance through the narration of his early experiences with his two fathers.  His main idea: buy assets that put money in your pocket. Click here to get the book.

The Total Money Makeover – Author and personal finance guru, Dave Ramsey, implies that personal finance is absolutely 20% knowledge and 80% behavior. Ramsey is famous for advocating that readers get "gazelle intense" in paying off their debt and establishing an emergency fund. Because of this the book was widely accepted and helped hundreds of thousands of readers eliminate debt and live financially healthy lives. Get started here.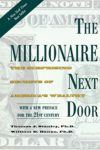 The Millionaire Next Door – Authors show seven common traits that show up again and again among people who gained wealth through the years.  These include: owning dull but profitable business, not trying to keep up the joneses and not supporting financially underachieving family members.  Get the book here.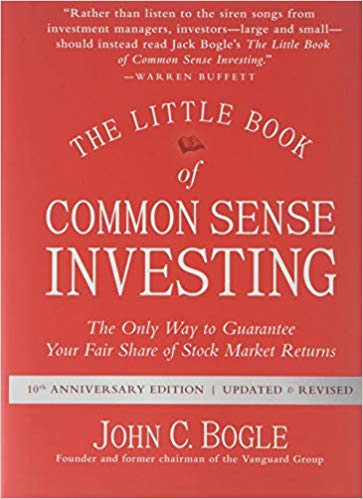 The Little Book of Common Sense Investing: The Only Way to Guarantee Your Fair Share of Stock Market Returns-A classic guide to getting smart about the market. Author, John C. Bogle, reveals his key to getting more out of investing. Get a copy here.
(Visited 1,631 times, 1 visits today)