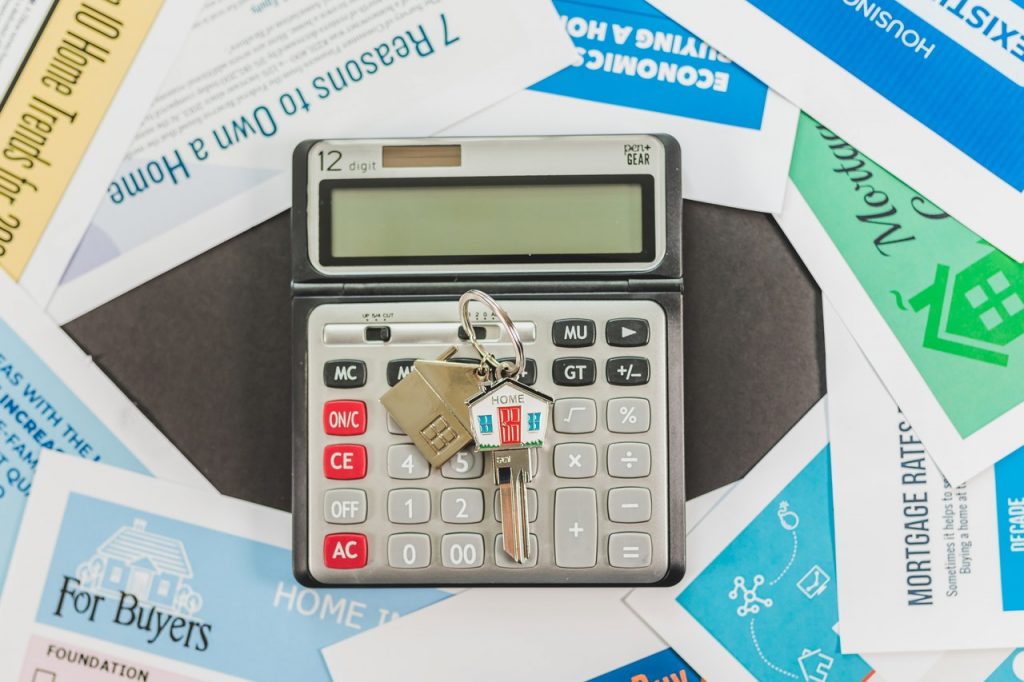 If you purchased a home with a down payment of less than 20 percent, there's a good chance you have private mortgage insurance (PMI) wrapped into your Wells Fargo mortgage payment. While it's easy to assume that you have to pay that extra amount until you pay off your loan, that isn't the case. Instead, you can get rid of it if you meet certain criteria. So, if you want to know how to get rid of Wells Fargo PMI on your home loan, here's how to go about it.
Getting Your PMI Canceled on Your Wells Fargo Home Loan
Removing the PMI from your Wells Fargo mortgage is incredibly straightforward. Once you achieve an 80 percent loan-to-value based on the original value of the property at the time of purchase, you can initiate the removal process.
First, you need to make sure that you haven't had any 30-day late payments within the past 12 months, as well as no 60-day late payments within the past 24 months. Both of those are firm eligibility criteria, so you'll want to make sure you qualify on both of those points. If so, you can request the removal of your PMI to initiate the cancelation process.
After requesting the cancelation of the PMI, you'll coordinate with Wells Fargo to get your home appraised. This ensures that the value of your house hasn't declined since the original loan was issued.
The cost of the appraisal is your responsibility, and it usually runs a few hundred dollars. As a result, you'll want to make sure you have those funds available before you begin the process. If the appraisal comes through in your favor, the PMI removal will move forward.
It's important to note that Wells Fargo will automatically cancel your PMI if you achieve a loan-to-value ratio of 78 percent as long as you remain current on your mortgage. If paying for an appraisal isn't an option at an 80 percent loan-to-value ratio, this could allow you to get rid of PMI without that out-of-pocket expense.
Additionally, if your home value increases enough, you may be able to remove PMI before you reach an 80 percent loan-to-value figure with a new appraisal. However, that option isn't universally available. As a result, you'll need to contact Wells Fargo to see if you can go that route.
Alternatives to Canceling Your Wells Fargo PMI on Your Mortgage
While you can use the Wells Fargo PMI cancelation process above, that isn't your only option for removing your PMI. If your mortgage balance is 80 percent or less than the current value of your home, refinancing could also work.
When you refinance, you're initiating a new loan. As a result, the original value that's used for the loan-to-value ratio would change, usually based on a fresh appraisal.
With this approach, you could potentially stay with Wells Fargo as a lender. However, you could also explore other companies if they may be able to offer you better terms.
If you go this route, the process is more involved. While removing PMI using the method above doesn't require income verification or credit checks, a refinance does. As a result, your financial situation and credit score will impact your eligibility and interest rate.
Additionally, by applying, you may see a temporary decline in your credit score. Similarly, if you move forward with the refinance, your credit score may also change.
A Higher Credit Score May Help
However, if your credit score is higher than when you originally secured your mortgage, this approach may work in your favor. You might be able to get rid of PMI and get a lower interest rate, resulting in a lower payment than your current one. Additionally, if you choose a longer repayment term, that could shrink your monthly payment even more.
Just keep in mind that extending your repayment term could mean paying more interest over the life of your loan than you would have previously. As a result, you may want to use a mortgage calculator to compare your various options, allowing you to select a path that works best for you in both the short and long term.
Have you ever had PMI on a Wells Fargo home loan? Were you able to get it removed? If so, what approach did you use? Share your thoughts in the comments below.
Read More:
(Visited 3,888 times, 11 visits today)
Tamila McDonald has worked as a Financial Advisor for the military for past 13 years. She has taught Personal Financial classes on every subject from credit, to life insurance, as well as all other aspects of financial management. Mrs. McDonald is a former AFCPE Accredited Financial Counselor and has helped her clients to meet their short-term and long-term financial goals.