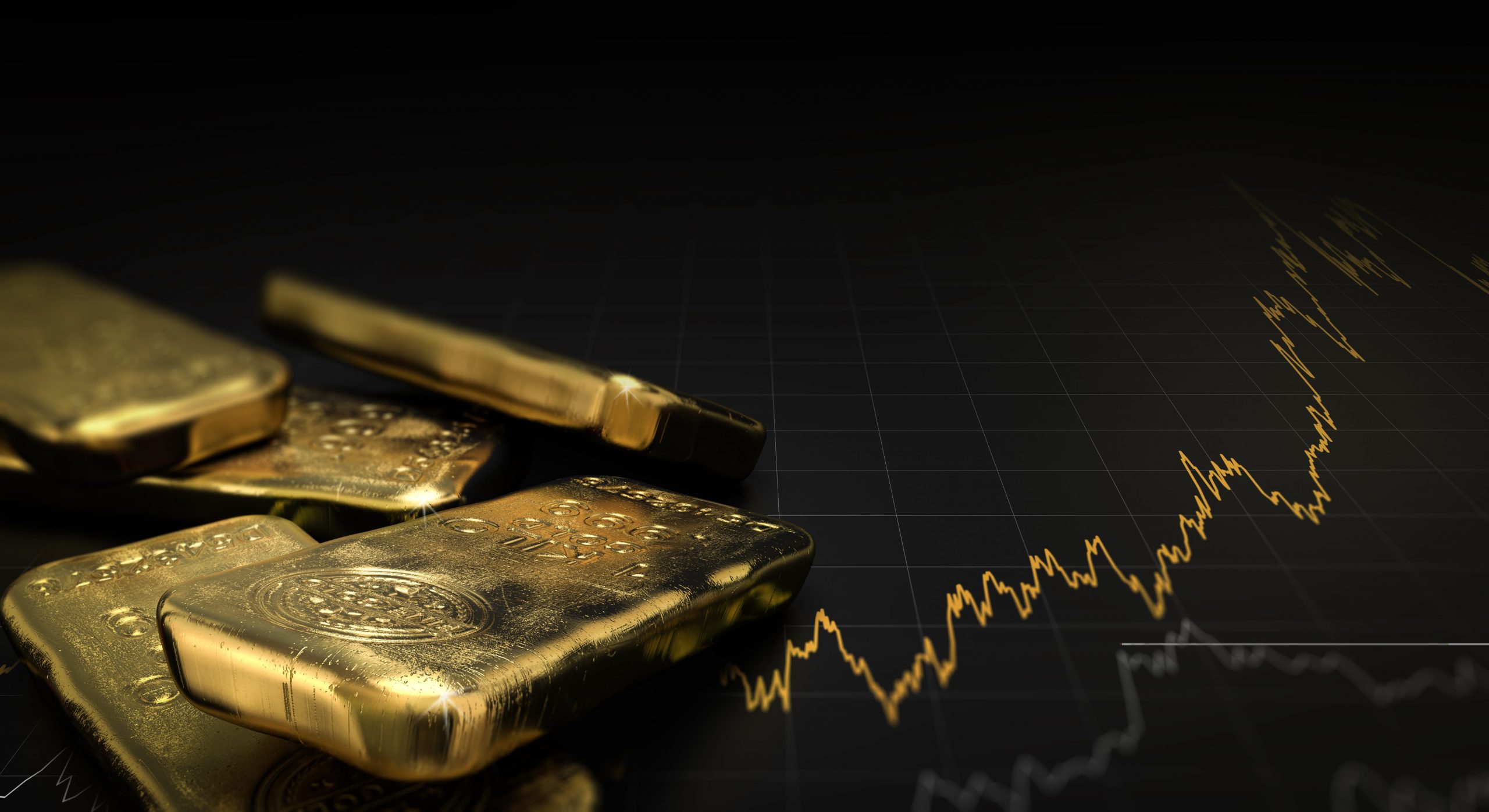 Gold is among the most valuable commodities in the world. It has developed into a universally recognized symbol of riches and prestige. It's also one of the earliest investment methods that remains relevant to this day.
 
Why Invest In Gold
Gold is a great investment option for a number of reasons. It has the potential to act as an inflation hedge, which means it could safeguard a currency's buying power against increasing prices caused by inflation. Over time, it could either retain or grow in worth. 
Gold is also an excellent option for those seeking to broaden their current portfolios because it usually moves in the opposite direction of conventional assets such as equities and bonds. For instance, when other investments perform poorly, gold's value usually rises. This tendency has prompted numerous investors to see it as a safe haven asset.
Many investment beginners avoid gold because it doesn't produce continuous revenue in the same way real estate or equities do. But most of them are unaware that gold is quite liquid, and it can be purchased and traded rapidly owing to its great demand. Visiting www.oxfordgoldgroup.com and others would help you find out more about this precious metal. 
Factors Affecting Gold Prices
Before you consider investing in gold, it's essential to know the considerations that may affect its price. Among them are the following: 
US Dollar:

Currency fluctuations, particularly the US dollar, have a significant impact on the price of gold. Typically, the price of both has an opposite correlation. When the currency depreciates, the price of gold rises, and vice versa. 

Interest Rates:

Monetary policies affect the price of gold. This means high interest rate may be unfavorable for the gold investor. 

Economy:

In general, gold prices may be reduced in a healthy economy with measures like low unemployment, industrial development, and productivity growth. 
Ways To Invest
Investing in gold is now simpler than before due to the abundance of accessible alternatives. However, this may baffle newbies, leaving them confused about where to begin. If you're just beginning to invest in gold, here are some ways to start: 
Purchase Physical Gold 
The simplest method to invest is by purchasing tangible gold, which may be done personally or online. Gold is sold in the form of bars, coins, and bullion. 
There are many benefits to this approach, and the most significant is you have a physical asset. Holding a physical asset may offer a feeling of security and ownership over one's investment for many individuals. 
But if you want to buy physical gold, you must take precautions when selecting a firm with whom to do business. Some brokers may significantly overvalue the price of gold, making it difficult to determine if you have the greatest bargain. Additionally, if you buy tangible gold, you're required to have a means of storing it.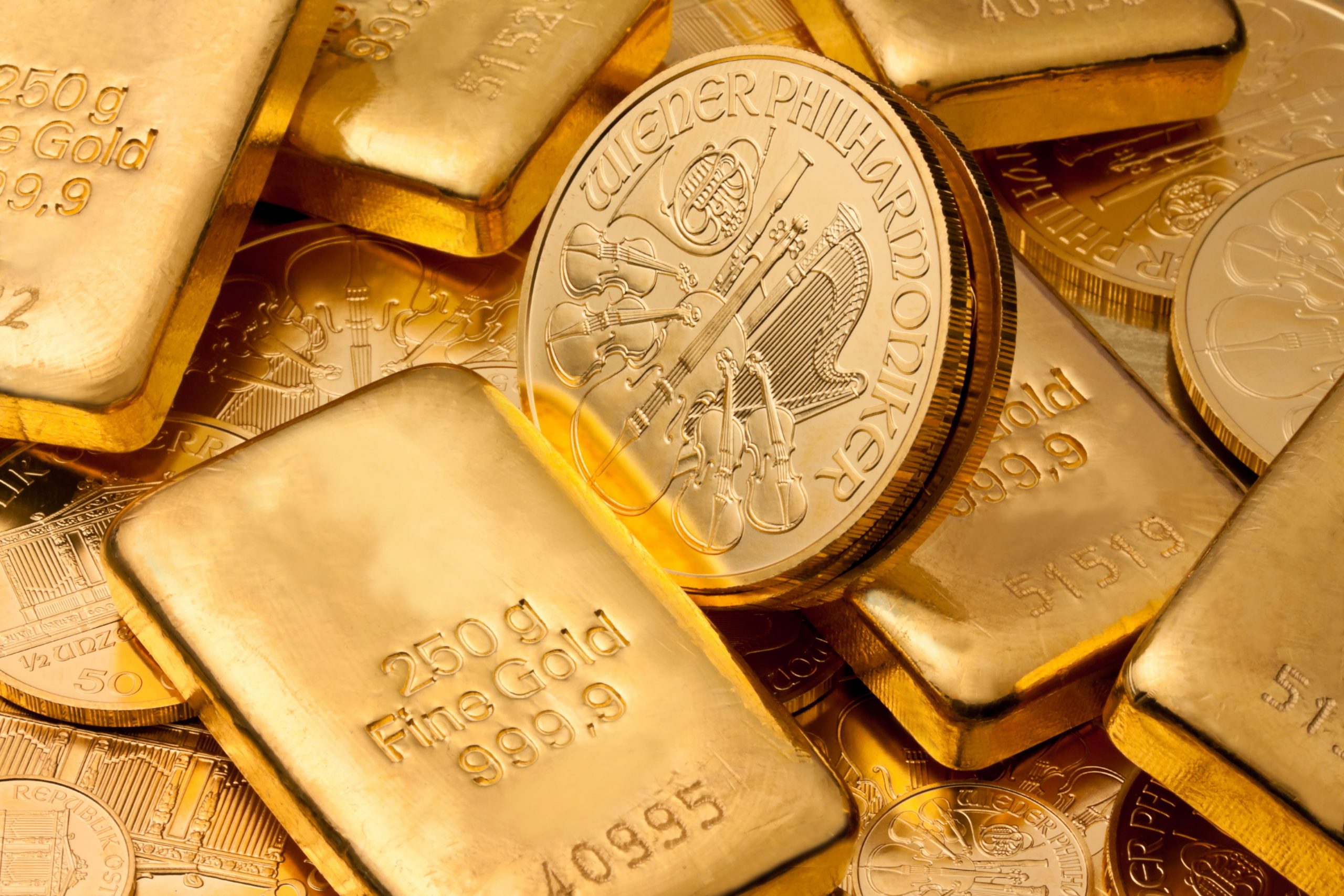 Invest In Gold ETFs 
Gold exchange-traded funds (ETFs) are an excellent choice for anybody seeking to purchase gold without the need for personal storage. Gold ETFs invest in physical gold and offers people the opportunity to purchase shares. Each share represents a quantity of gold and may be purchased and sold similarly to stocks.
ETFs enable people to purchase gold without the expenditures associated with physical possession such as storage and insurance. While there are costs involved with trading gold via ETFs, they're considerably cheaper than handling other assets. 
Try Gold Certificates 
Gold certificates provide another method of investing in the commodity without needing to buy and keep it physically. In essence, you purchase a paper issued by a gold-owning and gold-selling business. 
Gold certificates are a good choice for newbies, but you must pick your issuer carefully. Otherwise, you'll become a victim of scammers. If you're hesitant about this approach, gold ETFs might well be a perfect choice.
Buy Shares From Gold Mining Companies 
Buying shares from gold mining businesses offers an intriguing opportunity to integrate gold with conventional stock investments. By investing in a business dealing with gold, shareholders may benefit from the metal's earnings without acquiring it.
In a down market for gold, a gold mining firm may impose expenditure cuts to preserve revenue. This is something that a gold ETF or actual gold can't do. Most gold mining companies may also pay dividends while actual gold and the majority of gold ETFs don't. 
Additionally, this kind of investment may involve fewer risks since other business considerations may potentially safeguard investors from stagnant or dropping gold prices. But investors should do extensive research before investing. The mining business has hazards that may jeopardize overall profitability or even raise ethical issues. 
Invest In Gold Futures 
Gold futures are agreements for the purchase and sale of gold at a specified future date. Each agreement involves a particular quantity of gold, and contingent on the terms may be settled either in cash or real gold.
Because gold futures could be very big, this is an approach that's suitable for investors with the money to buy huge contracts. The contract's worth may vary in lockstep with gold's value. There's a high possibility you'll lose all or most of your capital due to the leverage aspect. 
What's The Best Strategy?
There are no flawless investing methods, so you must weigh the pros and cons of each strategy and you must evaluate your objectives. If your main goal is to safeguard your investment from inflation, purchasing tangible gold could be the best option for you. If you're looking for a revenue investment, gold equities could be a wiser option.
Takeaway
Gold is among the greatest methods to diversify your investment portfolio since its historical value has proven its resilience and profitability. For newbies wanting to invest in gold, the different kinds of options mentioned above may be your stepping stone.  
Proceed ahead and don't be scared to experiment with various ways of gold investment. But before you invest, it's important to do your research and not be swayed by your emotions. Investing would take a lot of your time and resources, so make sure you're ready.
(Visited 11 times, 1 visits today)