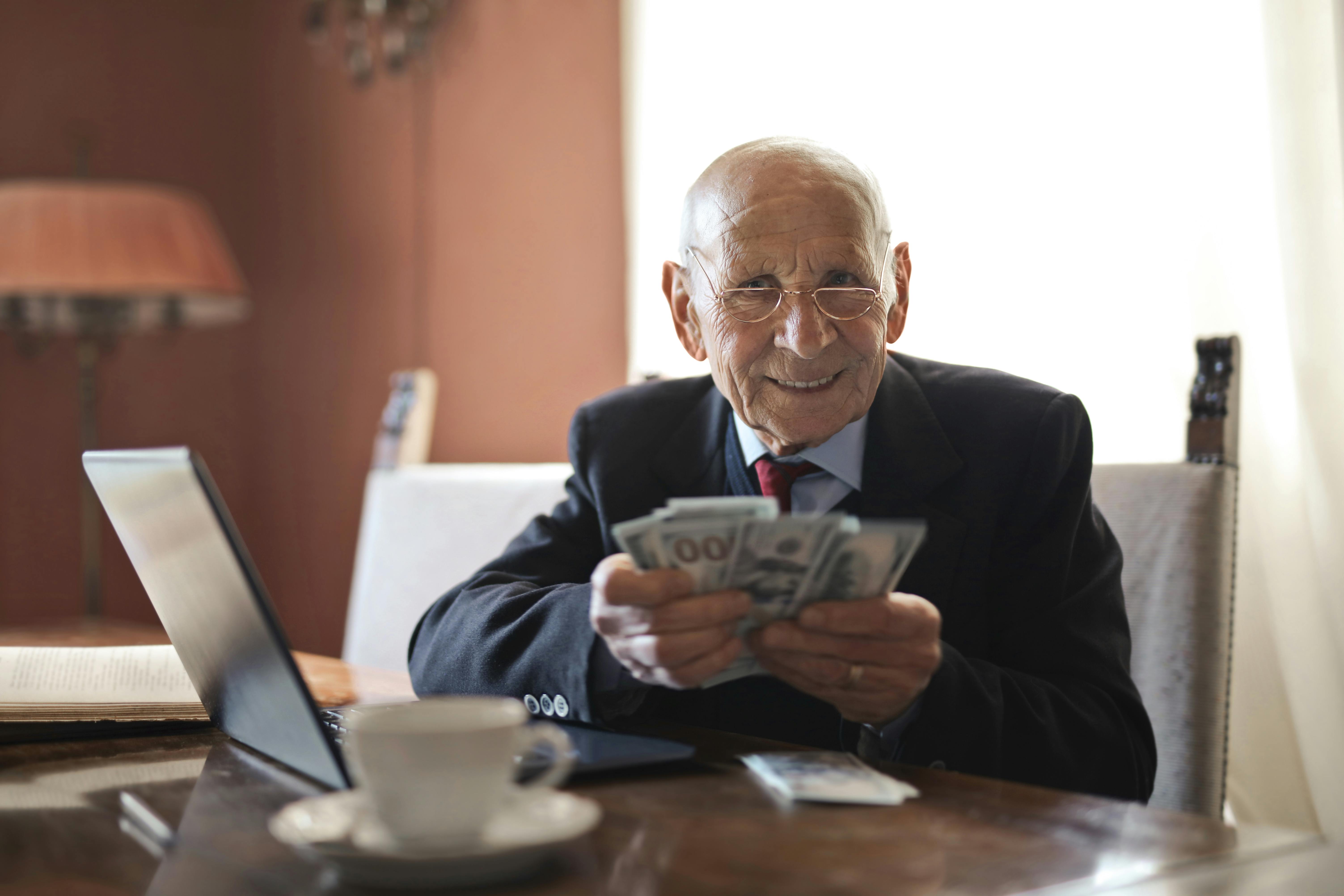 Retirement means staying in bed till late and going to bed whenever you want. No job or boss doesn't mean you're free from financial planning, though. Life after retirement can become trickier and more challenging.
Sure, you may have been planning for your life as a pensioner, you still need to control your financial lifestyle. Sometimes, your pension doesn't even cover all your expenses. And if you don't have vital savings, then situations can turn haywire in an instant- you never know!
Welcome to this short yet comprehensive guide about managing money after retirement. Here we discuss five tips to help you handle your finances and save money even after retirement!
1.
Know And Avail Your Benefits
 You must be well aware of the state benefits you are eligible for. You can start reading about the social security benefits, age pensions, and social protection rights. Social benefits are an effective helping hand that helps you reduce your expenditures.
You should never hesitate to enjoy these benefits. Think of it this way: you paid your taxes regularly while you were working. And now that you are a pensioner, the government is rewarding you for the contributions after your retirement. 
2.
Consider Inflation Rates
Your pension is a fixed monthly amount. However, your country's inflation isn't. Prices change every year, and that is why you must consider the inflationary rates as you start planning your budgets and cash flows.
If the prices of the commodities continue becoming more and more expensive, you can think of other ways to generate your income from. Thinking for your future is beneficial because it allows you to assess various situations and think of their possible solutions. That's something that comes in handy for pensioners looking to manage money after retirement. 
3.
Cut Down On Nonessential Expenses Or Assets
A key point for managing money after retirement is by reducing your excess expenses. Anything you don't need but want for your personal satisfaction is an expenditure you can afford to reduce.
You don't need to shift towards a minimalistic lifestyle because of your retirement. But as a pensioner, you can start by spending less and keeping more cash.
Yes, you deserve entertainment after the stressful years at work. But you can always go for pocket-friendly alternatives. For instance, simple strolls at the park, gardening, or watching movies at home can be fun.
In addition, as you shift towards partial minimalism, you can consider selling assets that you don't need anymore. So, you can sell that extra car you have or the home appliances that are catching dust because you don't use them anymore.
4.
Be Strategic In Your Investments
If you think your pension and savings are not enough to cover your costs, here's a way to boost your earnings. Invest! Don't be too hasty, though. Observe and feel free to get opinions from a friend or relative who has experience in finance and investments.
You can either invest in the stock market, buy shares of reputed firms and enjoy handsome returns. Or you can study the interest rates and go for saving accounts if the saving rates are higher than the current dividend or capital gains on stock. Government securities work for pensioners who prefer low-risk investments as well.
Alas, riskier investments offer higher returns. Though, it depends on how much you can afford to play and lose. The retirement period is when pensioners prefer stability in everything- their mundane lives or income.
5.
Budget Your Cash Flows
An ideal way to save and spend wisely is by budgeting your income. You can prepare expected cash flows to forecast your monthly earnings and benefits and see how much expenditures you incur.
Although budgeting is based on your estimation, it still helps you get quite a decent picture of your cash and liquidity. Budgeting helps you determine if you will have enough revenue to cater to your expenses as a pensioner.
In case of insufficient funds, you can start exploring your options right away. There are several financial options for pensioners through which you can overcome or avoid your cash shortages.
Final Thoughts
Numerous retirement strategies enable you to live an economically stable life as a pensioner. All you need to know is to do your research and start planning before you retire.
If, for some reason, you didn't plan before and now you find yourself retired and confused, don't worry. You can stop delaying and start right away. The five tips included above are the best hacks that help you manage your money after retirement. Take action today and maximize your savings for a content retired life.
Good luck! 
(Visited 19 times, 1 visits today)