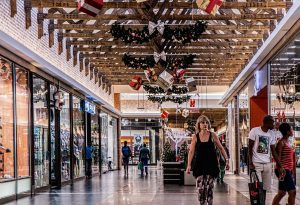 With the holidays right around the corner, it's time to get your shopping and holiday preparation done. That means you're going to have to spend money. The holidays can be rather expensive for people. Especially, if you have a lot of people to buy gifts for, you have to travel, or you're hosting a party. Here are some tips on how to set a holiday budget that works for you.
Start by asking some questions
If you want to make progress, it all starts by asking questions.
How many people do you have to buy gifts for?

Would your friends or family be open to a gift exchange?

Do you have to travel?

Do you have to host a part?

Would you be open to a potluck?
Having answers to these questions would help a lot when budgeting for the holidays. While we're here, you should ask these questions far in advance so you can save throughout the year.
Budgeting
For example, you have 10 people to buy gifts for. How much do you want to spend on each person? Do you want to spend more on your parents than you do on everyone else? Let's say you plan on spending $50 per person. That's $500 worth of gifts. If you save $10 per week, you'll have enough saved for gifts in your holiday budget.
Traveling
Knowing ahead of time if you have to travel is useful too. Then you can be picky about your flight, but buying in advance is usually more economical than waiting until the last minute.
When it comes to buying your plane tickets, it might not be a bad idea to put them on a credit card and pay off the balance right away. When you do this, you'll show some activity to the credit card company, show an on-time payment, and accrue some rewards points.
Planning ahead
Another point about planning ahead – supply chains are disrupted and products are more expensive. If you plan ahead, you a) allow enough time for your purchases to be sent to you and b) you're able to find deals on the things you want to buy.
Decorating
When it comes to holiday preparation and decoration, it might make sense to get a few items to get you through this holiday season, and then when everything goes on sale, load up for next year.
Gift exchange
A gift exchange could relieve a lot of financial pressures during the holiday season. If you get a group together and establish a budget, you could enjoy the gift-giving and receiving process without breaking the bank. You could also have fun with it and make the gift exchange a white elephant, where you buy gag gifts instead.
Buy Now, Pay Later
One last thing you can keep in mind. With the rise in popularity of Buy Now, Pay Later (BNPL), you might want to consider it if your finances are tight. BNPL gives you the ability to spread payment over several months. Be careful though, you can get into trouble if you start missing payments, and your credit can take quite the hit.
The holidays can be expensive, but if you plan ahead it doesn't have to have an impact on your wallet. Set a holiday budget that works for you.
Related reading:
Getting Your Finances Back on Track After the Holidays
Holiday Travel – Wins and Losses
Disclaimer:
**Securities offered through Securities America, Inc., Member FINRA/SIPC. Advisory services offered through Securities America Advisors, Inc. Securities America and its representatives do not provide tax or legal advice; therefore, it is important to coordinate with your tax or legal advisor regarding your specific situation. Please see the website for full disclosures: www.crgfinancialservices.com
My name is Jacob Sensiba and I am a Financial Advisor. My areas of expertise include, but are not limited to, retirement planning, budgets, and wealth management. Please feel free to contact me at: jacob@crgfinancialservices.com