The first time I heard about the financial pyramid, I was instantly intrigued. I had never thought about it in this concept before, but I unintentionally had been practicing this in my own life.
In finances you have to build the base before you can reach the top or it will all fall apart, hence the allegory of a pyramid.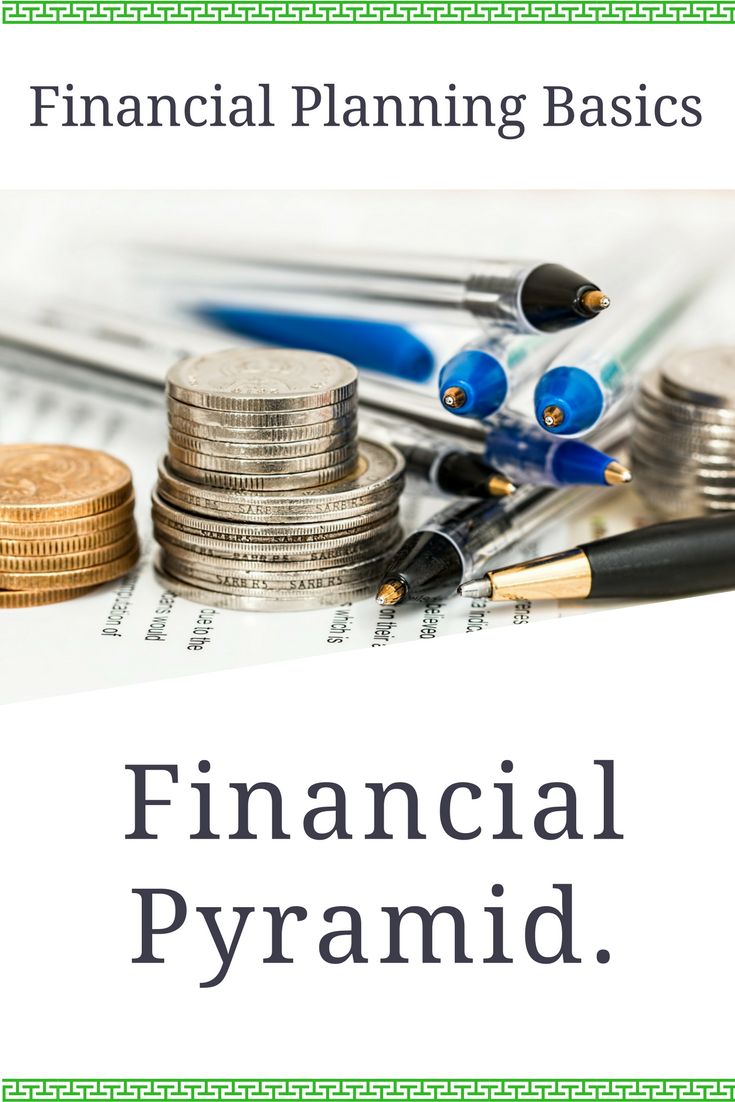 The Base
The base of your financial pyramid should be a solid financial plan. This includes your written budget, short-term and long term goals, and how you will make your income as well as an investment plan to be implemented in the future.
You should have a positive cash flow, meaning, no longer using debt to fund your lifestyle.
RELATED: The Importance of a Personal Investing Statement
Once you have implemented the base, you can move onto the first building block: protection.
Protection
You must protect yourself from the unimaginable, so I recommend everyone have a will and power of attorney, insurances such as life, health, auto, homeowner's/renter's, and disability, and a basic emergency fund of at least $1,000-$2,500.
I was thankful to have my mini-emergency fund when I had some car issues because I was able to pay cash to repair them instead of having to go into debt. The overall pyramid looks something like this: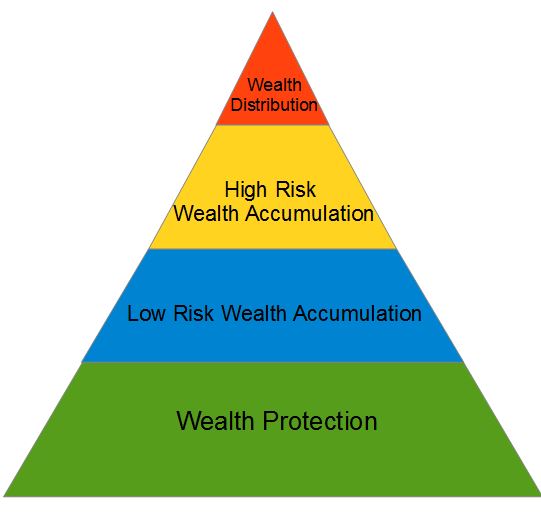 The second building block is low-risk wealth accumulation. This would include saving for a home, retirement, and children's college education, in addition to reducing consumer debt.
Debt Reduction
Financial guru Dave Ramsey teaches that you should get completely rid of any debt before beginning savings, although, in my opinion, you should still invest in retirement while reducing debt only if your employer offers a match.
I, myself, am in the debt reduction stage but still contribute to my retirement account since my employer offers up to a 4% match into my 401(k).
Additionally in this step, you should create your emergency savings fund. Many people believe an emergency fund of 3-6 months' worth of expenses is adequate.
Investing
The third building block is high-risk wealth accumulation.  This includes investing. Expanding on the second block, in this stage, you will max out your retirement accounts and then build a non-registered investment portfolio.
Once you have built your net worth to an amount sufficient to fund your lifestyle and retirement, you can move to the next stage of investing– speculation (also known as speculative investing.) In this stage, you invest money into investments such as start-up companies.
This is very risky, so you don't want any debt by this stage. Also, you should only invest a small portion of your total investments into speculation. Also in this stage, you'll want to begin tax planning, especially as your retirement investments increase.
Estate and Charity
The final building block is wealth distribution. You'll gift and spend the money you have earned. As well as plan your estate for future generations or charity upon your death. Since your net worth increased quite a bit since you first started the financial planning pyramid, you should update your will and/or trust.
Finally, once you've got these basics nailed down, it's time to hire some help. One approach a lot of millennials use is robo-advisors. A robo-advisor is a machine that uses various theories about portfolio allocation to make investing decisions. If you're interested in a critical review of this, consider checking out Roboadvisorpros.com, they have a good article on the topic.
If you aren't into trusting your cash to a computer, consider signing up with Personal Captial.  They've pretty much become an industry leader among the newer financial planning firms.
If you're' going to use them, please use this link or click on the banner below.  It will help keep the lights on here at The Free Financial Advisor.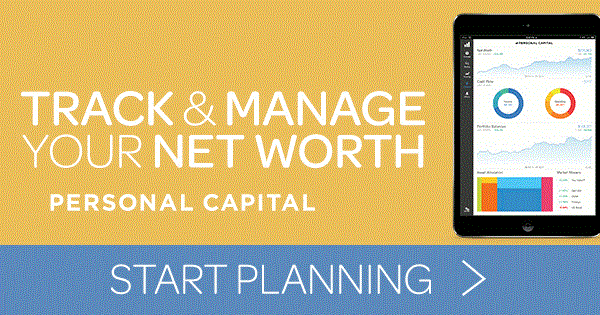 For help getting your financial pyramid in order, check out these great articles.
10 Best Financial Planning Blogs
Best Free Financial Advice
Become a Financial Expert Step-by-Step
(Visited 2,762 times, 1 visits today)
My name is Jacob Sensiba and I am a Financial Advisor. My areas of expertise include, but are not limited to, retirement planning, budgets, and wealth management. Please feel free to contact me at: jacob@crgfinancialservices.com