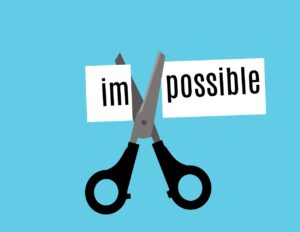 The new year is right around the corner so I thought it fitting to layout some resolutions for a few different financial topics. Here are financial resolutions for crypto, investing, real estate, savings, and debt.
Debt
Pay down or pay off your debt. If you have credit card debt, make it a goal for next year to pay it off completely. The interest rates that credit card companies charge are so brutal. Getting rid of credit card debt would relieve a lot of stress and save you a lot of money that you're wasting on interest. Not to mention, whatever you're currently paying towards your credit card can be used for something way more productive.
If all you have is a mortgage, make extra payments. If you have no debt, congratulations! Try and save more so there's no chance of you going into debt again.
Savings
Would you like to buy a house next year? Save for your down payment. The bigger your down payment is the smaller your responsibility will be; in terms of monthly payments and in terms of total money owed. Especially if your down payment is 20% or more. If that's the case, you don't have to pay mortgage insurance (AKA PMI).
If a down payment isn't something you need to save for, increase your savings rate for retirement. Or set yourself up to cover some unexpected expenses by creating an emergency fund. Do some math, establish a goal number (emergencies, down payment, retirement savings), and then create a plan to save and hit that number.
Investing
For the most part, investing will take place in your retirement account. And for most people, the amount of time you have until retirement is a couple of decades. With that said, you can be a little more aggressive with your investments.
If this description doesn't fit you, then figure out what works for you. Determine your time horizon, risk tolerance, and what you'd be able to tolerate in terms of short-term losses. If you'd like to get a good idea about what your preference is, take our risk tolerance quiz.
Real Estate
This one is a little challenging because it's not like you're going to move once per year. Also, investing in real estate isn't for everyone. So I'm going to try and hit a few groups with this one.
Buy a new home. If you need more space for your growing family, you got a new job that requires relocation, you want to be closer to your church or family members, then make a move.
Make improvements to your current home to increase the value of your home or to make better use of the space. It can also improve tax credits especially if you use sustainable materials like solar panels. Either way, the improvement has a positive effect on your living situation.
Most people can invest in real estate, they just do it differently. Some people are going to invest in physical properties and some can invest in Real Estate Investment Trusts (REIT). Either way, you need to be picky (like all investments) so you get a good return on your money.
Crypto
This applies to everything in this post, but especially here…do your homework. I like crypto. I think there are investment opportunities, but I also think there's a possibility it all collapses. I like the technology it's created on, but I don't know how it'll transform and what the adoptability will be. Invest only what you can afford to lose is my best advice. With all that said, make financial resolutions to get more educated about cryptocurrencies and the blockchain.
Related reading:
8 Ways to Improve Your Retirement Savings in 2018
How to Invest in Cryptocurrency: A Guide for Beginners
Disclaimer:
**Securities offered through Securities America, Inc., Member FINRA/SIPC. Advisory services offered through Securities America Advisors, Inc. Securities America and its representatives do not provide tax or legal advice; therefore, it is important to coordinate with your tax or legal advisor regarding your specific situation. Please see the website for full disclosures: www.crgfinancialservices.com
My name is Jacob Sensiba and I am a Financial Advisor. My areas of expertise include, but are not limited to, retirement planning, budgets, and wealth management. Please feel free to contact me at: jacob@crgfinancialservices.com