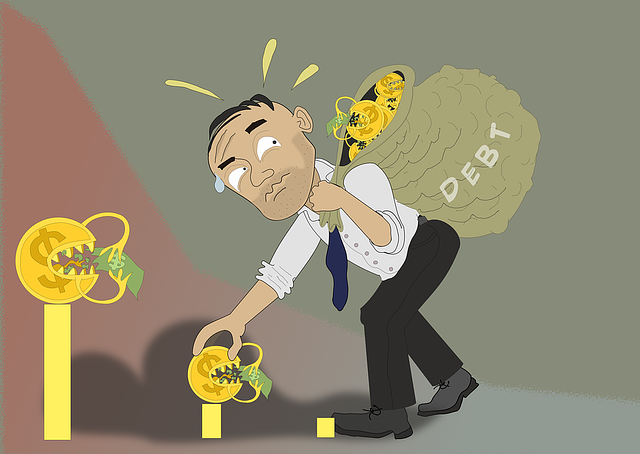 This article is a response to a reader's question about paying off debt on an irregular income. They write:
Can you advise me how to manage to settle my absa loan & credit card because they are in arrears
At my work I earn with commission , sometimes I didn't earn.
Here is my answer:
Being in debt is a challenge. It takes away money you could use for more productive things. It's even more difficult when you've missed payments and your debt is now in collections. If that's you, here are some tips to help you settle your debt that's in arrears.
Pay down debt
Utilize some debt repayment strategies.
Debt snowball – pay your smallest balance first while making minimum payments to your other debts. When you pay off your smallest balance, move on to the next smallest balance. As you get rid of debts, you'll be able to make larger payments to the following debt.
Debt avalanche – pay your highest interest rate first. Similar strategy as the "snowball". Once your highest interest rate debt is eliminated, pay as much as you can towards the debt with the next highest interest rate.
Use retirement funds to pay off your debt. You'll likely, depending on your age, pay a 10% tax penalty, however (if you're under 59 1/2). Do you have any cash accumulated in a whole life insurance policy? Use that cash value to pay off your debts
Negotiate
How much, in terms of dollars, can you pay to your creditors as a settlement? Figure out what that number is before you start contacting creditors.
It may take a couple of phone calls, so don't get discouraged. If you don't like what you're hearing from the representative you're talking to, try and get a hold of a different one. Remember the dollar amount you can pay and don't go over that amount. If you can pay 50% of what you owe, start with an offer to pay 30%. The creditor will counteroffer and hopefully, the agreed amount is 50% or lower.
Make sure you're clearly communicating the financial hardship you're experiencing that put you behind on your debts. Getting sympathy from a representative could help you! Get any settlement or repayment plan in writing as soon as possible.
Make sure you're speaking to your creditors, not collections agencies. Collections agencies will take a settlement amount and sell whatever is left to another agency. Before you'll know it, they'll be after you again. Speak to the creditor you initially owed. Also, be prepared to pay taxes on the forgiven amount.
Bankruptcy
Nobody likes to think about it and it would be a very difficult decision, but it might be one to strongly consider if you want to settle your debt.
If you don't have luck with negotiations, you might have to consider bankruptcy. There are generally two options – Chapter 7 and Chapter 13. Chapter 7 clears all of your debts. Chapter 13 is more of a reorganization.
Check credit reports
Clarify with the credit reporting agencies how things were settled. Clean up the report and it could help your score a little. Late payments and charge-offs stay on your credit report for 7 years. Debts in collections stay on your credit report for 180 days.
Debt settlement is about commitment. There are penalties if you miss ONE payment of your agreed-upon settlement, so don't miss!
One more thing. Know your rights. There are several things collectors can't do:
They can't threaten you

They can't shame you

They can't force you to repay your debt

They can't falsify their identity to trick you

They can't harass you
It's a tough road, but getting out of debt is paramount for your psyche and your financial success. Utilize strategies to pay down debt. Speak with your creditors about negotiating. If negotiation doesn't work, consider bankruptcy. Once you settle your debt, review your credit report and dispute errors.
Related reading:
What you need to know about bankruptcy
How to improve your finances on a low income
What to do about debt collectors
Disclaimer:
**Securities offered through Securities America, Inc., Member FINRA/SIPC. Advisory services offered through Securities America Advisors, Inc. Securities America and its representatives do not provide tax or legal advice; therefore, it is important to coordinate with your tax or legal advisor regarding your specific situation. Please see the website for full disclosures: www.crgfinancialservices.com
My name is Jacob Sensiba and I am a Financial Advisor. My areas of expertise include, but are not limited to, retirement planning, budgets, and wealth management. Please feel free to contact me at: jacob@crgfinancialservices.com