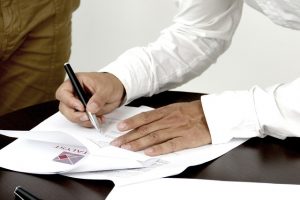 Taking out a loan, for business or your personal life, is an important step in attaining your goals. Few people can afford to buy a house, to consolidate their debt, to pay for university education, to renovate their home, and so many other goals, without borrowing money to do it. However, debt is a scary topic for many people. They don't know if they can handle it, they don't understand the details of credit which determine their borrowing clout, and they're worried that they don't know enough to find the best possible loan.
It's important to shop around when looking for a loan, and to prepare your financial life before taking this step. Loans don't just come from banks. An alternative UK loan provider is just a click away, and there are dozens of non-traditional lenders that have popped up in a variety of digital spaces in recent years.
It's important to understand what these different lenders offer you, especially when it comes to the terms. Pay attention to the Annual Percentage Rate, which is made up of annual interest (the percentage of your remaining balance which you have to repay each year, over and above your principal payment) and the fees that you'll be charged. Some of these fees might come from surprising sources, so make sure you read the fine print. Some lenders charge an extra fee if you pay the loan back early! That's an example of a fee you'd want to avoid.
Once you've become familiar with the lending landscape in your country, start to work on your own personal finances. If you can wait for a couple of months to put your finances in order, you will be able to save a lot of money on your loan. Start with your credit history and score. Your credit score is an easy way for a lender to see how responsible you are with money. If your score is low, they'll think that you might just default on the loan, so they'll charge you more in interest. If you don't have a very extensive credit history, you'll be a wild card in their eyes. They won't know how responsible you are, so you might have fewer options.
When you've raised your score and filled out your credit history, go with the lender who offers you the best terms. Once you have the money, try to use it in the best way possible, preferably in a way that will increase your earning potential. Education, business expansion, debt consolidation – these are all examples of great reasons to get a loan, because they make you more money on the other side.
Then pay off the loan aggressively. Unless the interest is very low, as is likely with a mortgage loan, you will pay back thousands of extra pounds/Euros, depending on the length of your loan term. The faster you pay it back, the more you save. If you follow these rules, you'll get the best possible loan and save the most possible money as you pay it back.