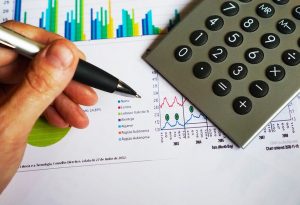 Everyone gets in over their head at some point in their life. Racking up credit card bills, student loan debts or medical fees can put you in an extremely precarious financial situation which, as a result, can have a long-term effect on your credit rating, your livelihood and even your physical and mental health.
Avoiding these situations can be difficult, if not impossible, but that doesn't mean that your entire life is ruined. Negotiating directly with the original holder of the debt, or a collection agency, once they are involved, can make what you owe affordable to pay off.
If negotiating a payment plan is not feasible, you should explore debt settlement.
What is debt settlement?
In negotiating debt settlement with collection agency, a one-time payment is offered to forgive a larger debt. If you have credit card debt totaling $20,000, for example, an offer of $10,000 could be made to erase and forgive the current debt. Although the credit card company in these examples would be losing money on the overall deal, they might be willing to forgive the balance of the debt because they don't believe that you will pay off the total or they may need a positive cash flow.
Getting the total due on an unsecured credit card can be difficult if the borrower is in dire financial straits and the credit card company could be trying to recoup as much as possible. Whatever reason the lending company has, it gives the borrower some leverage to get out from their debt.
Renegotiating vs debt settlement
Debt settlement should be one of the final steps in re-negotiating your debt. Credit card companies will do everything they can to collect the money owed to them before settling. This means that payments, interest rates and other factors can be negotiated to give credit card companies the best chance of getting their money.
A debt settlement agreement means that the credit card company doesn't think they will get the full amount from you and they want to get as much of the loan back as possible. This has positive and negative ramifications for the borrower.
What can the borrower expect?
Although a debt negotiation settlement can clear up large debts, it comes at an obvious cost. The borrower must raise a considerable sum of money to pay off the debt. Since that money will most likely have to be borrowed from a bank or a finance company, it will also need to be paid off. It is also rare to find a debt consolidation company that doesn't want collateral.
Special care must be taken that the debt consolidation loan doesn't trap you in a comparable situation a few years down the road. Spending habits that created the credit card debt must also be resolved or it is likely that you will be in the same situation, with an additional financial burden of paying off the debt consolidation loan, within a few months.
Furthermore, a debt consolidation loan will show up on your credit report. Although not as damaging as non-payment, it can have a detrimental effect on your credit.
Is debt consolidation and settlement right for you?
Since every debt problem is unique, the best way to find out if debt settlement will help you is to talk to both your original creditor and your financial advisor.
Collection agencies have little incentive to try to come up with the best deal for you, they are looking to recoup as much of their investment as possible.