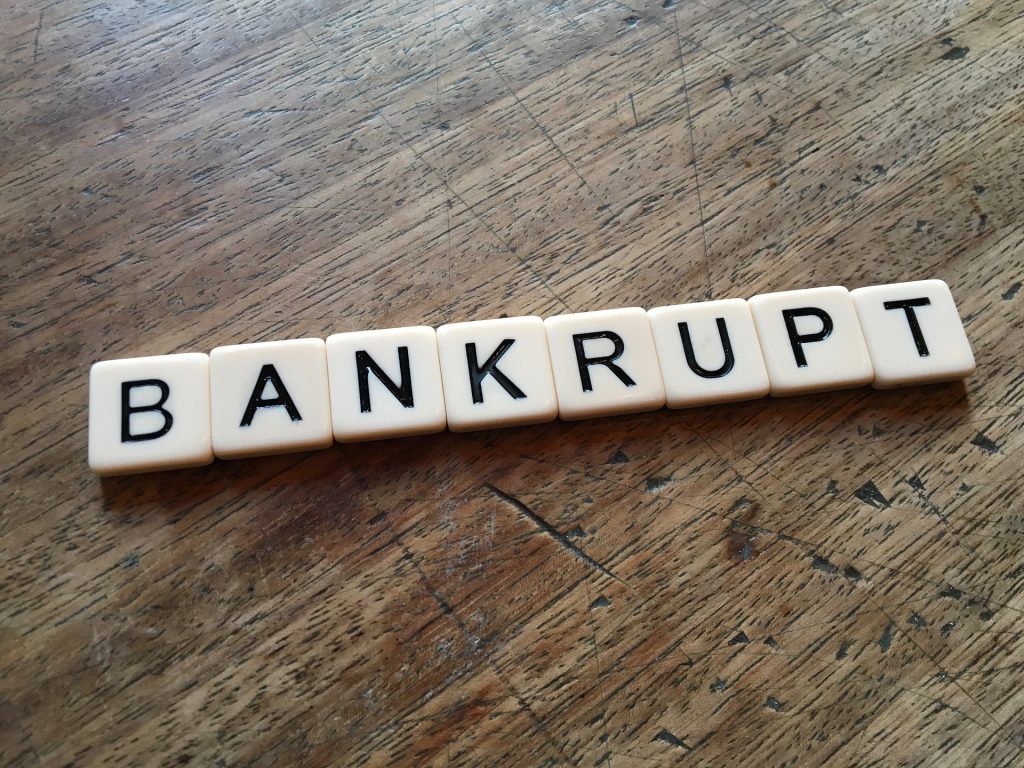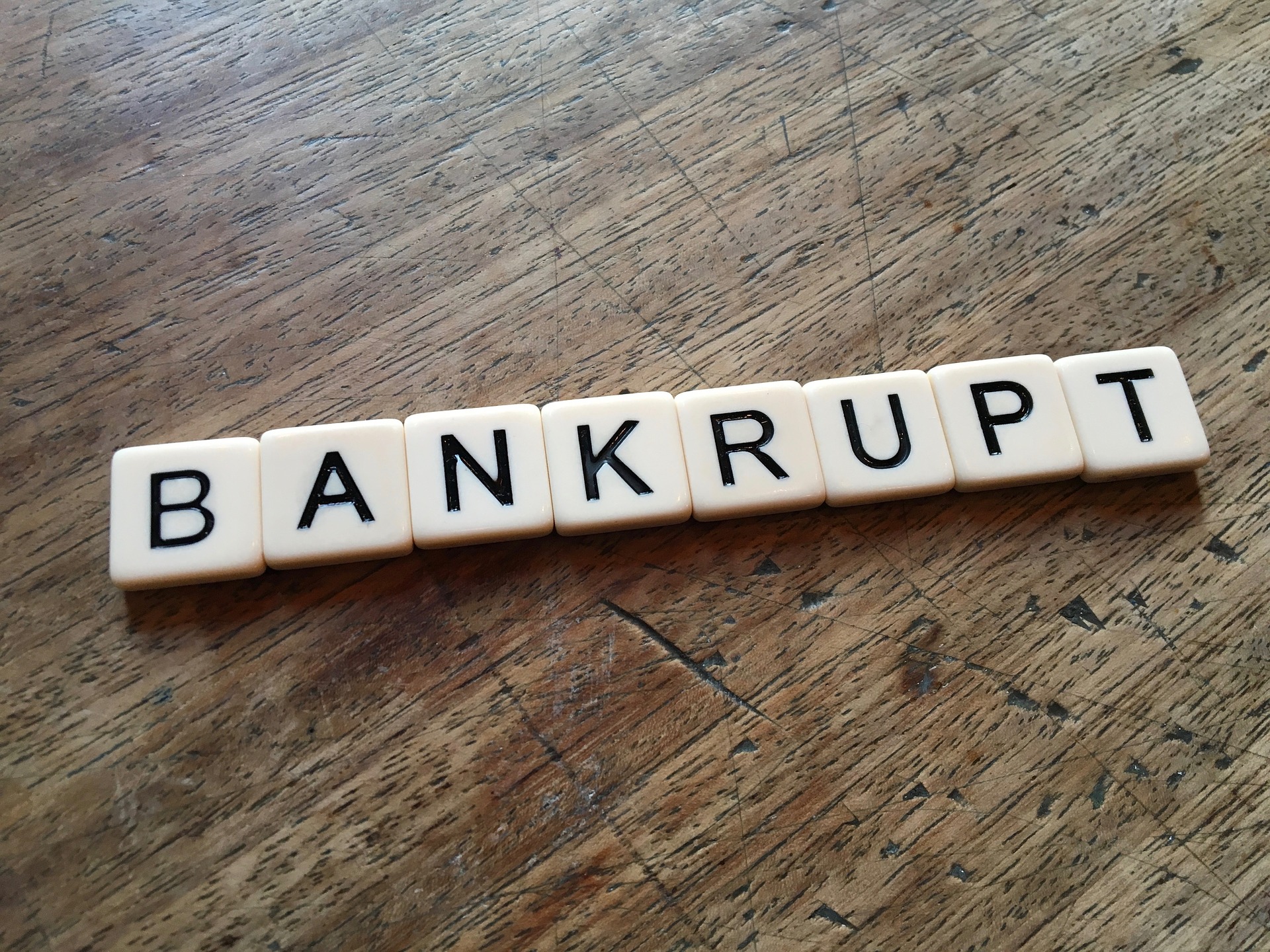 In many ways, filing for bankruptcy can give you a fresh financial start, at least to a degree. However, it's almost universally viewed as a last resort as the long-term impact of filing is significant. Additionally, filing for bankruptcy is a complex process, so much so that the mere idea can be overwhelming. But while there are consequences for moving forward, that doesn't mean it isn't the right move for many people. If you're trying to decide if you should file for bankruptcy. Here are some telltale signs that maybe you should.
Telltale Signs That You Should File for Bankruptcy
You're Using Debt to Pay Bills
If the only way to pay your bills – including general living expenses – is to use debt, filing for bankruptcy may be a wise move. When you have to use credit cards, payday loans, or personal loans to handle your daily life. You're only getting deeper into debt with each passing month. This creates a cycle that can be difficult, if not impossible, to break on your own.
With bankruptcy, many unsecured debts can potentially be erased. This allows you to bring that vicious cycle to a halt. Essentially eliminating debts that you feasibly could never repay.
You Can't Afford Your Minimum Payments
Once your minimum debt payments become unmanageable. You're usually in an incredibly tough financial position. Missed payments commonly trigger fees, penalty interest rates, and other debt-increasing activities. This often makes a hard situation worse.
At times, missing a single payment on one debt may not mean bankruptcy is the best move. Sometimes, a shortfall is due to a situation that you know will pass. But, you may be able to catch back up.
However, if missing multiple payments is either already happening or likely to happen for the foreseeable future. Bankruptcy could be worth considering. Payments that are so unmanageable that you know you can't handle them is a sign that you may be over your head financially, and bankruptcy could help you get back on your feet.
You're Being Sued for Unpaid Debts
When traditional debt collection efforts fail, some creditors will take the next step and sue you for what's owed. When this happens, you're already in a tough situation. Often, heading to court to deal with the lawsuit means taking on additional expenses – such as hiring a lawyer or other court costs – making it financially unviable for many who are already struggling.
If you're being sued for unpaid debts, filing for bankruptcy can pause those efforts. All collection activity legally has to stop while your case is being considered, giving you a reprieve. Plus, the outcome of your bankruptcy filing could erase many unsecured debts. If the lawsuit involves an unsecured debt, such as a credit card or personal loan, it could come to an end based on the bankruptcy decision.
You Can't Escape Debt Collectors
Debt collection efforts can be intimidating and overwhelming. If you're being hounded by debt collectors, receiving demanding phone calls and repeated aggressive letters, and you know you can't pay off the debt, you might want to put bankruptcy on the table.
During bankruptcy, the accounts that are in collections may be eliminated. That will bring a permanent end to the calls, as well as let you have a fresher financial start.
You're About to Lose Your Home or Car
Traditional home and auto loans are secured debts. The house or vehicle serves as a form of collateral, and the rules of the loan allow for the seizure of collateral under specific circumstances. If you fail to meet your repayment obligations, the lender has the ability to take action and potentially assert their claim on your home or car.
When you file for bankruptcy, any repossession efforts have to be temporarily halted. This can give you time to assess the situation without risking losing your house or vehicle.
Depending on the type of bankruptcy you file, these debts aren't necessarily erased. However, you may be able to keep your home or vehicle if part of the decision includes revised repayment plans, allowing you to catch up on what you owe.
Now, it is important to note that even if a house or car is paid off, that doesn't mean it can't be at risk during a bankruptcy filing. The value of the property is compared to local exemption rates. If the value is high enough, your property may have to go toward settling debts. But if it is below the exemption, they are protected.
How to File for Bankruptcy
Once you've decided to file for bankruptcy, you want to move quickly. The bankruptcy process can be quite lengthy, for one. For another, the longer you wait, the longer you have to deal with a financial situation that's harming you.
In most cases, getting a bankruptcy lawyer is a must. Since many attorneys require at least an initial payment upfront, you'll either need to gather up enough cash to cover the fees or search for a pro bono lawyer. In some cases, legal aid centers can help low-income individuals or households access free or low-cost representation. However, many of these resources are overburdened, so there's no guarantee you'll get a pro bono bankruptcy lawyer.
Once you secure an attorney, you may need to go through credit counseling. There will also be other steps, like filing the paperwork and attending a meeting or two. However, if you have a lawyer, they will be able to walk you through the steps.
Type of Bankruptcy to File
Additionally, you'll need to determine the type of bankruptcy you'll be filing. Usually, Chapter 7 or Chapter 13 filings are the most common. Again, your attorney can help you assess each option, ensuring you move forward with the right approach based on your unique situation.
Ultimately, bankruptcy is a big financial step, one that will impact your financial life for years to come. However, while the hit to your credit score hurts, being able to refresh your financial situation could make it a worthwhile move if you're already in deep.
Have you ever contemplated bankruptcy? Did you ultimately go through with it? If so, what was the tipping point for you? If not, what led you to change course? Share your thoughts in the comments below.
Read More: