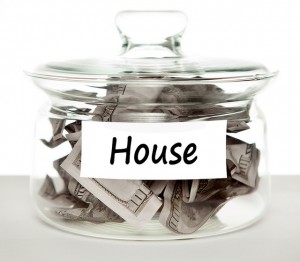 The 2008 recession did a number on the housing market. So many people were behind on their mortgage payments while others lost their homes entirely, and to top it all off, the unemployment rate was sky high.
But amid the rubble, there's a silver lining: Interest rates are lower than ever.
Because of the circumstances surrounding the crash, the Federal Reserve System started buying mortgage-backed securities in 2008, which drove down the interest rates homeowners were paying. While those purchases have since ceased, the Federal Open Market Committee plans to keep low interest rates for at least the rest of 2015.
That means that now could be the perfect time to refinance your home and bring those payments down.
The Abundant Refinancing Options
Refinancing can seem confusing, but with a little information, it's pretty straightforward. For our purposes, think of your options in two buckets: You can either refinance simply to get your interest rate down, or you can refinance to raise some cash for unexpected large expenses.
The first option will capitalize on lower interest rates as well as decrease your monthly payment (and possibly your total payment over time). There are a few different options within this loan type, and each option targets a different customer base:
Federal Housing Administration streamline refinance: If you have an FHA loan, this streamline is a good option to lower your rate or change the terms of your loan. This option is also good for homeowners with less equity in their homes or less-than-stellar credit scores.
Veterans Affairs Interest Rate Reduction Refinance Loan: This loan is specifically for veterans with a VA loan. It will help you lower your interest rate, convert an adjustable rate to a fixed rate, and alter the term of the loan. Like the broader streamline loan, it often requires less documentation and has a lower funding fee.
Conventional refinance: Like the above two options, this loan will help you lower your interest rate or change terms. With a conventional refinance, though, you typically need more equity in the home and a higher credit rating.
Life happens, and sometimes you have a large unexpected expense, such as medical bills. On the other hand, things might be going well, and it's time to make some home upgrades. Either way, there are a few options with cash-out refinances, too:
FHA cash-out refinance: This loan allows you to access up to 85 percent of your home's value. Customers using this option are subject to both up-front and monthly mortgage insurance premiums. However, make sure you're up-to-date on the rules, as the FHA has changed them since the housing market's decline.
VA cash-out refinance: Veterans can access up to 100 percent of a home's value with this option. There's typically no mortgage insurance, but there's a funding fee based on several factors, including disability rating, type of veteran, down payment, and how many times a person has used his or her VA loan benefits.
Conventional cash-out refinance: The conventional option allows you to access up to 80 percent of your home's value. Like its streamline counterpart, it usually requires good credit and a decent amount of equity. However, this loan doesn't require any kind of mortgage insurance.
Find the Right Refinancing Plan for You
If this still seems like a lot, simply ask yourself whether you want some cash or simply want to lower your interest rate. Remember: If you're a veteran, you have access to different types of loans, so always take this into account. Evaluating your situation will help you zero in on what loan suits you.
For example, let's say you purchased your first home in 2010 through an FHA loan with a 30-year term and a 6 percent rate. You've been successful in your job, and you're not a veteran. While you love your current home, you can't afford a higher mortgage payment, and you want to pay off your loan as quickly as possible. However, due to a couple mistakes in college, your credit history isn't the best.
Taking all of these factors into account, your best option would be another FHA loan — possibly a streamline refinance if you don't need to cash out. This would allow you to lower your rate and term while still taking your poor credit history into account.
Or perhaps you currently have an FHA loan, but you want to look into obtaining a lower rate and term. You have more than 20 percent equity in your home and an exemplary credit history.
In this case, you'd be better off refinancing your FHA loan into a conventional cash-out refinance. Because you have more than 20 percent equity, there would be no private mortgage insurance, which would decrease your current monthly payment. If you decreased your term and rate, payments might go up overall, but they'd be significantly less than what you were paying before.
Refinancing can be daunting, but with interest rates this low, it's worth your time to do some research and see whether it's right for you. Still, the process shouldn't be taken lightly. Make sure you nail down the goals of your refinance, shop around for the right lender, and always weigh the costs against the benefits. If you follow these steps, you can't lose.
Annie Doisy is a reverse mortgage expert who helps seniors enhance their lives by taking advantage of the equity in their homes. Annie writes about reverse mortgage information to inform homeowners on how to access the equity in their homes. She believes that staying well versed in all types of mortgages is necessary, regardless of your or your company's specialty.
(Visited 122 times, 1 visits today)