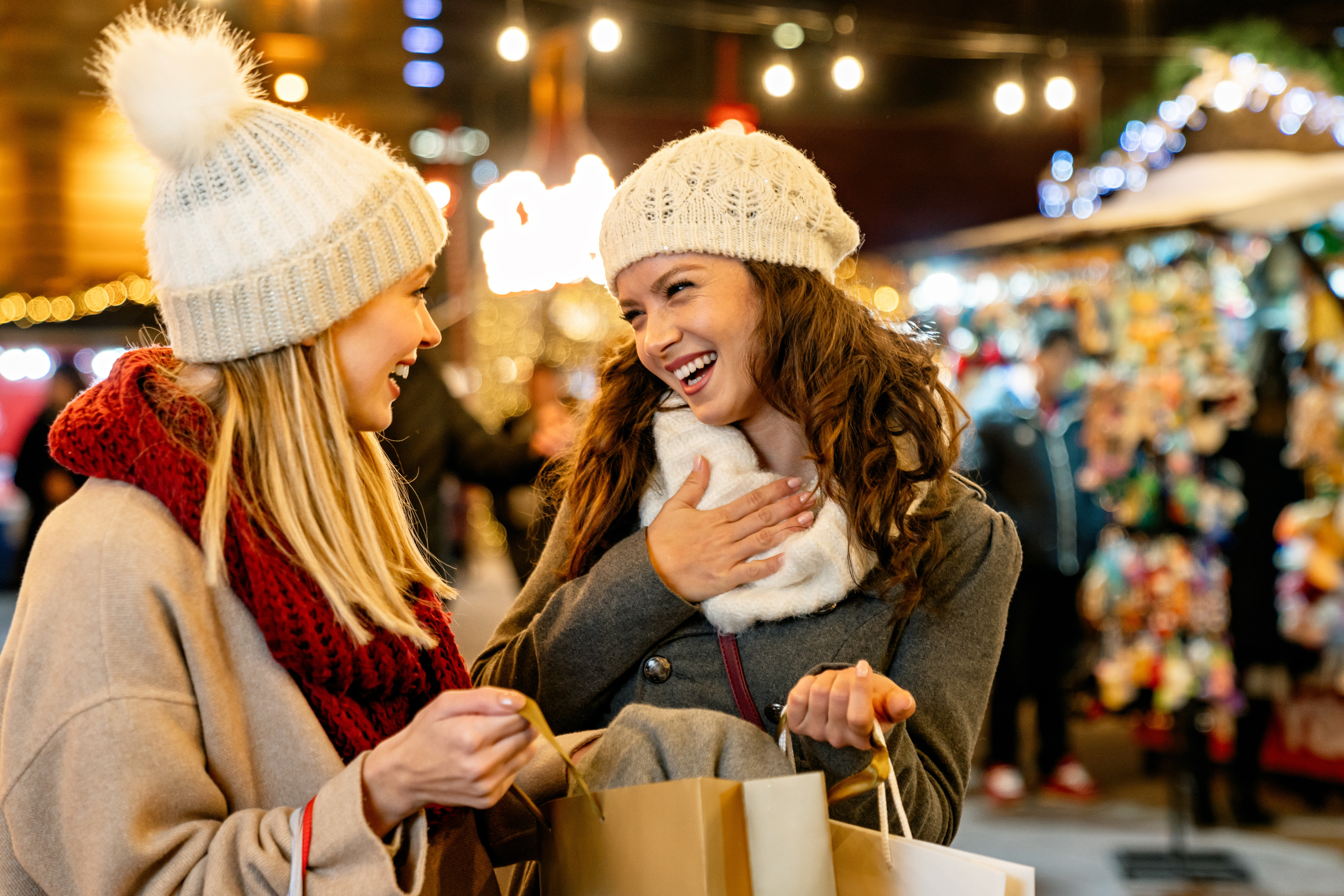 Many people start their Christmas shopping at some point in November, allowing them to take advantage of sales that are ramping up and events like Black Friday. However, if you aren't able to dedicate cash to Christmas shopping before Black Friday passes, you may start wondering, "Is it too late to start Christmas shopping?" If you're trying to answer that question, here's what you need to know.
Is It Too Late?
Technically, it's never too late to start Christmas shopping. While events like Black Friday and Cyber Monday are usually when people think they'll find the best bargains, holiday sales continue all through December. As a result, you can still get amazing prices on fantastic gifts all the way through Christmas Eve, so you have plenty of time to score some deals.
In fact, some sale prices may even beat Black Friday and Cyber Monday discounts. Retailers know that many people tackle a lot of Christmas shopping during those events, so they might not worry about getting customers' attention. However, competition for any remaining shopping dollars gets fiercer as the holiday gets closer, so you may find even better prices on items like toys, electronics, and more.
 What's Late For Your Christmas Shopping?
Generally, you can Christmas shop as late as Christmas Eve at many stores if you're shopping in person. While the product selection could be limited in some cases, last-minute shopping isn't unusual, so you'll likely find some excellent gifts up until the stores close.
The situation is a bit different if you are planning to shop online. With this, the selection isn't the primary concern. Instead, it's the time required for shipping.
Every major shipper – including USPS, FedEx, and UPS – as well as direct shipping services through Amazon, won't guarantee Christmas delivery after a particular date. For example, the cutoff date for Priority Mail at USPS is December 19, 2022. For FedEx Ground, it's December 14, 2022.
Amazon cutoffs for guaranteed Christmas delivery can vary depending on your location. For items with same-day service, you could potentially shop on December 24, 2022, and get your purchase on time. If one-day shipping is available, then December 23, 2022, is usually the last day, while two-day shipping means wrapping up by December 22, 2022. Thankfully, Amazon shows delivery date estimates before you check out, allowing you to adjust what you buy if an item would miss the deadline.
Sooner Rather Than Later
Depending on the shipping service involved, you may need to wrap up your Christmas shopping sooner rather than later. Check out the websites for the retailers you're considering using as a starting point. In some cases, the retailer will list purchase deadlines for online orders, allowing them to factor in processing time to ensure delivery before the holiday. If not, see what shipper they use and review the order processing times to see when you need to make a purchase to ensure it gets to you before Christmas.
When do you usually start your Christmas shopping? Do you wish you could start earlier, or do you think your timing works? Do you have any tips for those who are just starting their Christmas shopping now? Share your thoughts in the comments below.
Read More:
Tamila McDonald is a U.S. Army veteran with 20 years of service, including five years as a military financial advisor. After retiring from the Army, she spent eight years as an AFCPE-certified personal financial advisor for wounded warriors and their families. Now she writes about personal finance and benefits programs for numerous financial websites.