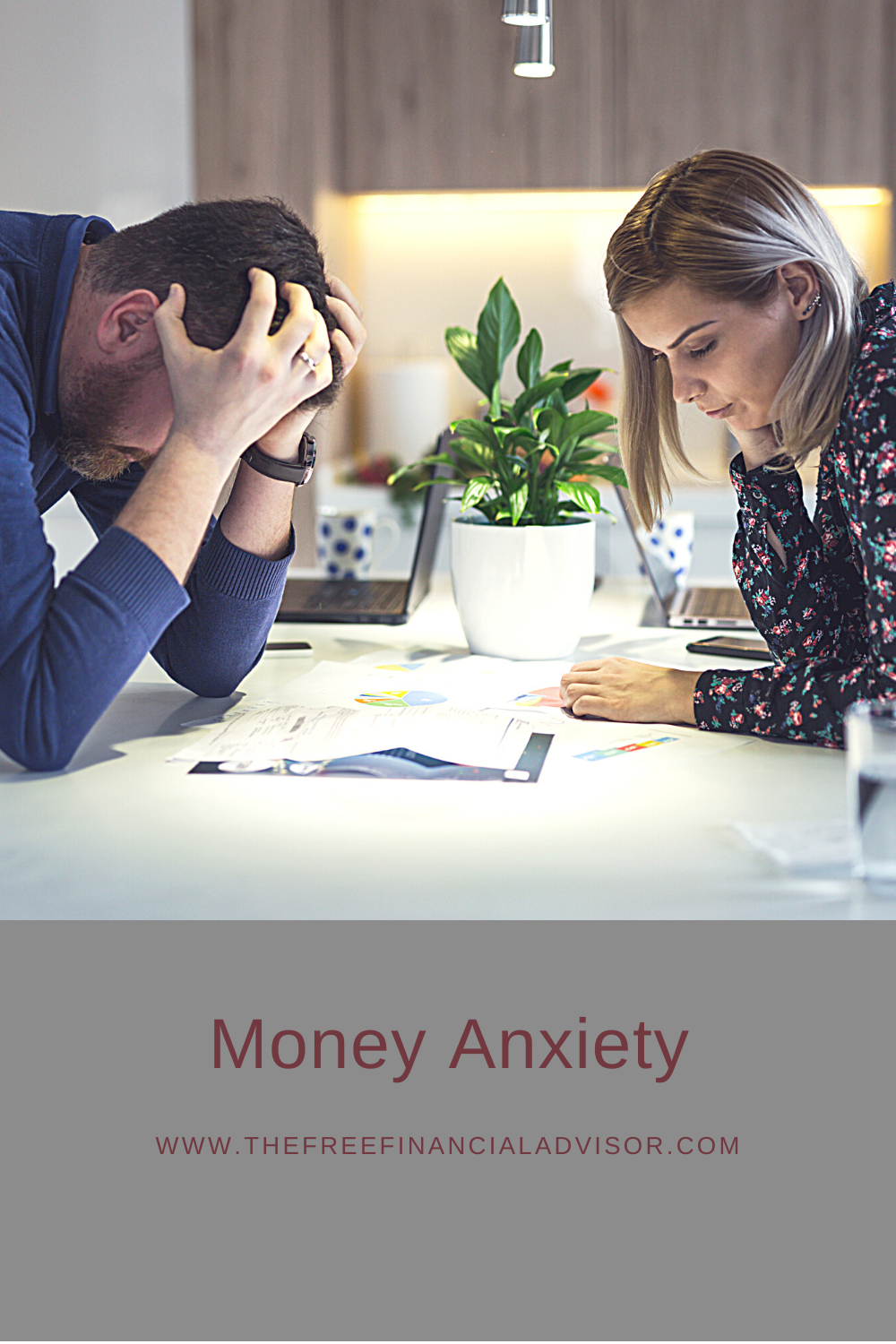 Money anxiety is not an official mental disorder but is often treated. It manifests itself in a variety of ways, but I want to explain how anxiety and money affect my own life.
As I've mentioned here before, I have been diagnosed with anxiety so my feelings and experiences may be amplified to what you feel.
When it comes to money anxiety, I experience it in a few different scenarios.
Pleasing people
Your willingness or ability to spend money in a relationship should not determine the strength of that relationship. If that's the case, is that a relationship really worth having?
In my case, it's directly correlated with my former spouse. She got dealt a few bad hands in life, so I was willing to spend beyond my means to make her happy. Not that the spending inherently would make her happy, it was more of a reluctance to say no due to financial constraints.
That inability to say no stuck me with debt that set me back on my personal finance journey. Obviously, there are other personal factors that resulted in these circumstances, but that's the gist.
Fitting in
I'll echo what I said in the first section, your willingness or ability to spend money in a relationship should not determine the strength or quality of that relationship.
Thankfully, I've learned from/outgrown this, but it used to be a real challenge for me. Growing up, I never really felt like I fit into a particular friend group. So I developed relationships that I'm thankful for now but otherwise appeared destructive.
Destructive from a personal and financial perspective. As I said, I've since outgrown that tendency, but it's something to be aware of for yourself.
Long-term thinking
This section will specifically talk about my house. The one I'm currently renting. Before we bought that one, we were two years into a mortgage in a different city. The plan was to live there until my son was school-age, and then we'd move to a city with better schools.
The house we ended up buying, I found on a whim. We looked at it, loved it, and put in an offer. It stretched us SUPER thin from a financial perspective. I mean, exhausted all of our savings (including retirement), and we were incredibly close to being negative on our budget.
I knew in my heart that it was the right long-term decision, and I was willing to go through the pain/struggle in the short term for it.
Little did I know that circumstances would change dramatically in the next year or two. Plan for the long term, but also plan for short-term variances (even the dramatic ones).
What I know
Because of my profession, my training, and what I've read, I've seen what happens when you make poor decisions.
That said, many (if not all) of my financial choices are heavily scrutinized. When I say "financial choices" I mean the larger ones. Day-to-day spending and bills are factored into my budget, though I do a review (as you should) regularly to see where I can trim excess spending.
When I make a financial decision, my money anxiety kicks into gear, as I always second guess myself. I run through the possible scenarios that could play out.
Tim Ferriss calls it fear-setting. The Stoics call it premeditatio morum. It's a practice of expecting the worst and planning for them as they will happen. Expect the worst, hope for the best. Not a bad thing to do, in money and in life.
My Last Reflection
Related reading:
My House and What Brought Me Here
Living with Anxiety and Depression
My name is Jacob Sensiba and I am a Financial Advisor. My areas of expertise include, but are not limited to, retirement planning, budgets, and wealth management. Please feel free to contact me at: jacob@crgfinancialservices.com