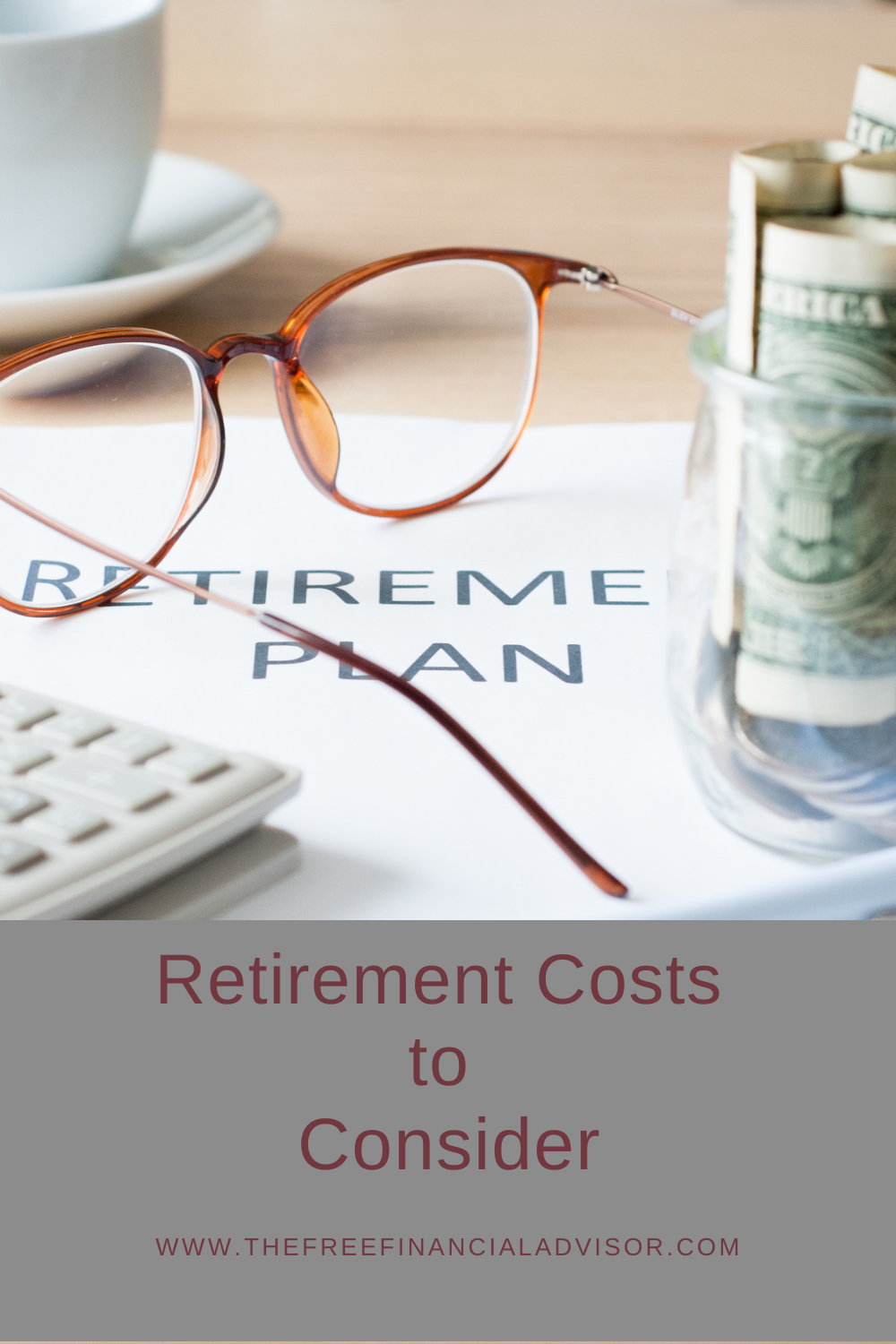 You save for years and years…decades and decades. When you're saving for retirement, an important consideration to keep in mind when you set your nest egg goal is your retirement costs.
When determining and estimating retirement costs, you need to consider what the average expenses are in general and for the retired folks in your area/state. Once you figure out the generalities, you must adapt them to your situation.
Some items to consider:
Travel – Will you stay in your current home? Will you move to a warmer state or a state without an income tax? Do you have family spread around the country? Will you take vacations on an annual basis? If you're planning on traveling every year, possibly multiple times a year, it's important to factor those costs into your monthly/annual budget – so you can save for it.

Healthcare costs – When you get older, your body doesn't typically work as it has in the past. You are also more susceptible to illness (as we've seen over the past two years). As a result, your healthcare costs go up.

Housing – There are a few things to consider when determining your housing costs. Will you stay put or will you move? If you move, will you downsize? If you move, will you move to a different state? Does that state have income taxes? What do you anticipate energy costs will be?
Typical retirement costs
People 65 and older have spent an average of $4,847. On average, utilities, public services, and fuel cost an additional $3,743.
On average, Americans spend $10,160 per year on transportation. Retirees spend a little less. Anywhere between $4,963 and $6,618.
The general American population spends $5,204 on healthcare. Retirees spend between $6,792 and $6,619.
American retirees spend $6,303 on food. They also spend, on average, $2,282 on entertainment.
Expect to spend between 55%-80% of current expenses in retirement.
There are 9 states without a state income tax – Alaska, Florida, South Dakota, Tennessee, Texas, Washington, and Wyoming.
These are the states with the cheapest monthly utilities – Idaho ($343.71), Utah ($350.17), Montana ($359.03), Washington ($369.18), and Nevada ($3376.93).
Conversely, here are the top 5 most expensive ones – Hawaii ($730.86), Alaska ($527.96), Rhode Island ($521.98), Connecticut ($496.07), and New York ($477.31).
Related reading:
Managing High Inflation in Retirement
5 Solutions for Managing Money After Retirement
Disclaimer:
**Securities offered through Securities America, Inc., Member FINRA/SIPC. Advisory services offered through Securities America Advisors, Inc. Securities America and its representatives do not provide tax or legal advice; therefore, it is important to coordinate with your tax or legal advisor regarding your specific situation. Please see the website for full disclosures: www.crgfinancialservices.com
My name is Jacob Sensiba and I am a Financial Advisor. My areas of expertise include, but are not limited to, retirement planning, budgets, and wealth management. Please feel free to contact me at: jacob@crgfinancialservices.com