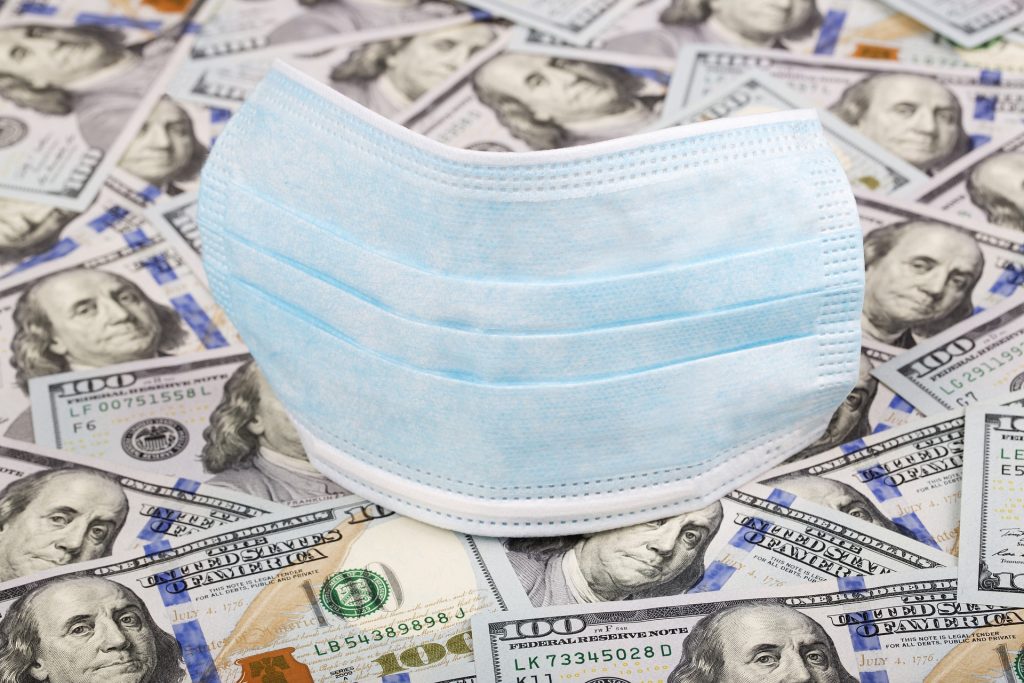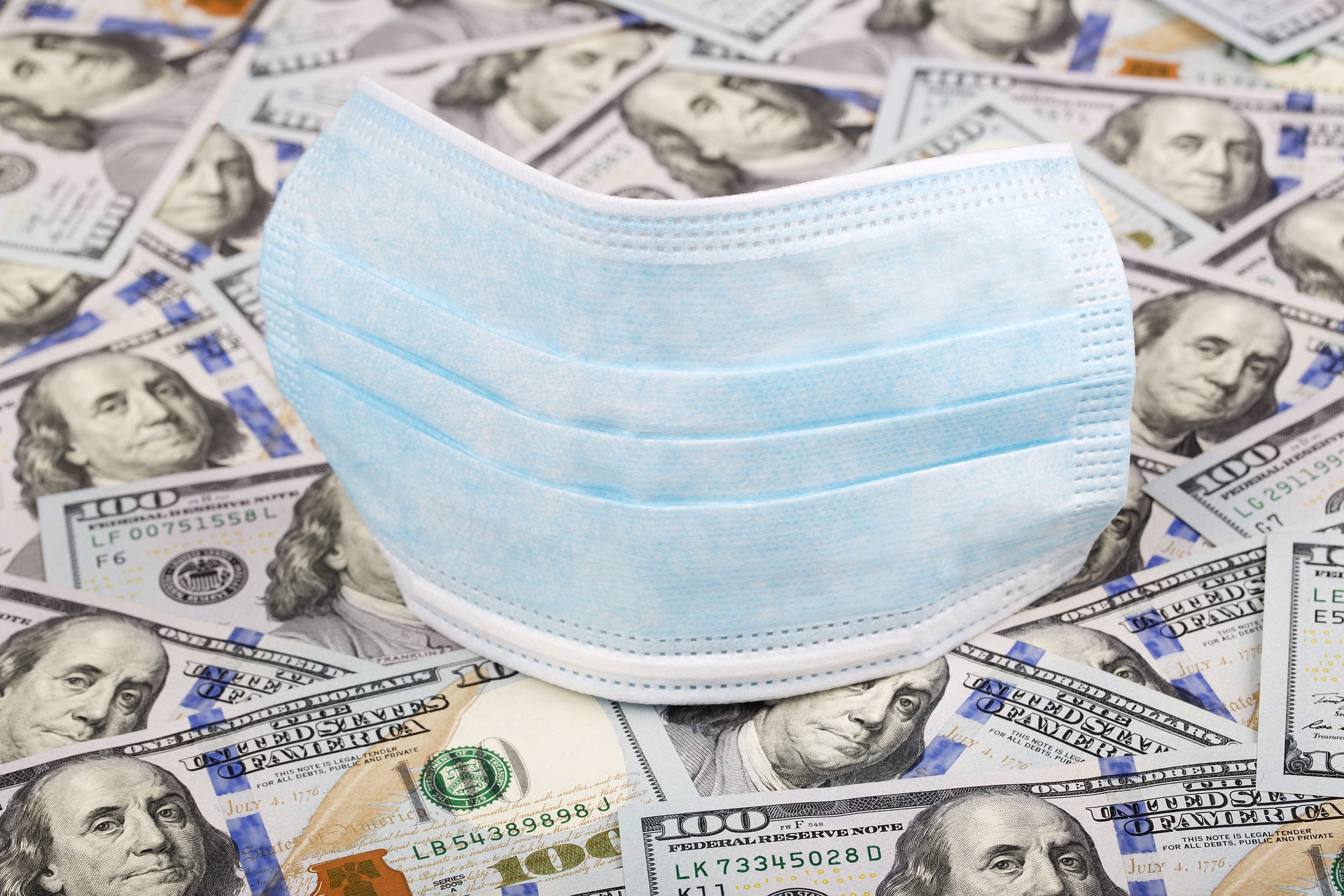 With the new COVID relief bill passed by Congress and signed by President Joe Biden. Many Americans have stimulus checks on the way if they aren't already in hand. However, figuring out what to do with the money can be surprisingly tricky. Particularly if you have some conflicting needs. Luckily, it is possible to choose the best path for you. If you aren't sure where to begin. Here are some options for what to do with the next stimulus check.
Handle an Urgent Need
If you have an urgent financial need, such as issues buying enough food for your household or past-due utility bills, using your stimulus check to handle those costs is your best bet. It ensures you can continue to live without undue hardship, and that's important during this pandemic recovery period.
Additionally, if you have secured debt – like an auto loan – and you've fallen behind on payments, putting the asset at risk of seizure, it may be a solid target. By catching up, you may be able to avoid the repossession or foreclosure. Depending on the asset involved, that might be crucial.
However, before you send stimulus money toward any bill, you may want to see if there are other programs available that may reduce that burden. For example, utility companies, mortgage lenders, certain state or county offices, and many other organizations have relief programs to help those who are struggling due to the pandemic. If you're eligible for their assistance, don't hesitate to use it. Then, you can direct your stimulus check toward other needs.
Pay Your Taxes
If you have filed (or are about to file) your federal taxes and owe money to the IRS, using your stimulus check to handle that burden isn't a bad idea. Unlike for the 2019 tax year filings, the IRS isn't postponing 2020 tax filings this year. If you want to avoid fees and interest, then you need to pay what you owe in full by April 15.
Even if the stimulus check only covers part of your obligation, using it to handle some of your taxes reduces this total burden. Then, if you need to enter into a payment plan with the IRS to address the rest, what you'll need to pay could be easier to shoulder.
Create an Emergency Fund
If you don't have any cash – or very little money – set aside in an emergency fund, using your stimulus check to get one started is a good idea. It's wise to have a little cash available for unexpected events, something that the pandemic made abundantly clear for many.
Ideally, you want at least $1,000 set aside initially. Then, you can work your way up over time, aiming to save a minimum of three to six months' living expenses.
Pay Down High-Interest Debt
Using your stimulus check to tackle high-interest debt is always a good idea. Not only will it reduce the amount of money you'll pay over the life of the debt, but it could potentially boost your credit.
For many people, starting with high-interest credit cards is the best way to go, especially if the cards are close to being maxed out. However, for others, a high-interest personal loan could also be a good target.
Finally, if you have a payday loan, focusing on that might be your ideal option. Payday loans usually come with astronomical interest rates, making them a wise debt to tackle with stimulus money.
Boost Your Retirement Savings
By using your stimulus check to boost your retirement savings, you not only do something to help secure your financial future, but you may also get a tax benefit. You have until April 15, 2021, to finish up your 2020 retirement investing. If you contribute your stimulus to a tax-advantaged account, you might be able to lower your 2020 tax burden.
However, you can also use the money for your 2021 retirement savings. You may be able to get a jump start on it or even fully fund an IRA, depending on how much you receive in your stimulus check.
Handle a Large Purchase
If you have a solid emergency fund, fully funded retirement accounts, no high-interest debt, and have your financial house otherwise in order, then using your stimulus check for a large purchase is certainly an option. It may give you the ability to buy high-cost items in cash, allowing you to potentially avoid high-interest debt.
Even using stimulus money to fund a vacation can be a smart move if you're in good financial shape otherwise. Again, it lets you avoid the need for debt and could give you something fun to look forward to once you feel comfortable traveling.
Invest, Invest , Invest
If you want to put your stimulus check to work but already have a fully-funded retirement account, then you could always invest separately. There are many options that can help people get started, including full-service brokers, robo-advisors, and anything in-between.
You will need to do some research if you don't currently have an investment account, ensuring you choose the right brokerage for you. Additionally, if you aren't sure where to invest the money, you might need professional guidance or to conduct more research.
In many cases, focusing on individual stocks isn't wise for beginners. Instead, options like index funds may be a better bet, as they come with an innate level of diversification.
Save Money for College
Whether you have children or may go back to college yourself, setting your stimulus check aside in a 529 college savings plan could be a smart move. It lets your money grow tax-free, and any withdrawals you make for qualifying expenses aren't taxed either. In the end, this option can help make college more affordable, allowing you or your child to potentially avoid or reduce the need for costly student loans.
Do you already have plans for your next stimulus check? Share your thoughts in the comments below.
Read More:
Tamila McDonald has worked as a Financial Advisor for the military for past 13 years. She has taught Personal Financial classes on every subject from credit, to life insurance, as well as all other aspects of financial management. Mrs. McDonald is a former AFCPE Accredited Financial Counselor and has helped her clients to meet their short-term and long-term financial goals.