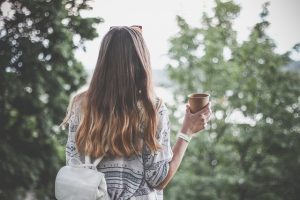 There are few things that are quite as stressful for teens and young adults as choosing a college undergraduate program.
Part of the stress is no doubt in relation to leaving home for the first time, but an even bigger element comes down to making a decision that can be difficult to undo.
Transferring from one school to another can affect your student loans, if you use them, and extend the number of years you spend as an undergrad.
Avoiding this scenario from the get-go is always advisable.
If you're having a difficult time choosing an undergrad program, you're not alone. Here are a few tips to help you make a decision with confidence.
1. Consider Your Strengths and Passions
It's often said that people who choose their majors before actually attending college will likely switch disciplines midway through, and this can certainly be the case.
More often than not, however, this occurs when people don't put in the time or effort necessary for making an informed decision, which is to say a lot of college applicants.
Make a list of the strengths you've been able to identify for yourself during your high school career, as well as any passions or interests you may have.
If you're dead-set on pursuing a specific space or industry, choosing an undergraduate program will be much easier than if you have no idea what you want to "do with your life."
2. Know What You're Getting Into
Another important thing to consider when choosing an undergraduate program is how much work you're going to have to actually put into your schooling.
Perhaps you want to be a medical doctor, for example, in which case you're going to have to wade through more than twice as long a stint in high education than if you were to simply want to get into the field of communications.
Time equals money when it comes to schooling, too, and unfortunately, this can dictate where and for how long you choose to get your education.
3. Consult With Your Guidance Counselor
If you think working with your guidance counselor is a waste of time, think again.
Guidance counselors typically have a great deal of experience in helping high schoolers find their way in life, much of which involves helping them choose an undergraduate program.
Those who have been in the field for decades or longer know the higher education system inside and out, and chances are they'll be able to shed light on a program that you might be interested in entertaining.
Perhaps most beneficial is the fact that meeting with a guidance counselor is free of charge, yet the information they can provide is simply invaluable.
4. Create a Shortlist
One of the most important things someone seeking an undergraduate program can do is not choose the first opportunity that comes down the road. The same can be said for setting one's heart on a specific program, only to find out eventually that they have been rejected.
This is why most experts recommend creating a shortlist of programs, colleges and universities that are of interest.
Instead of narrowing your options down to the point of potentially not getting accepted to a school at all, creating a shortlist gives you the luxury of choice once it comes time to make a decision.
5. Go With Your Gut
At the end of the day, intuition plays a huge role in any major decision. It should never be the only guiding factor, but at the same time, it should never go completely overlooked.
Your gut intuition can say a lot about whether or not you'll be happy in a particular program, and this is worth its weight in gold.
Once you've marked down all the hard facts about a program of school, the real difficulty comes in deciding what it all means for you.
If you think you're going to be unhappy at a particular school or simply feel a sense that something might not be right, listen to yourself before committing to anything — you may end up saving yourself thousands of dollars and a huge chunk of time.
With the right mindset, a good deal of research and a little faith in your intuition, deciding on an undergraduate degree can go from seeming nearly impossible to being within reach.
Trust your instincts, and act accordingly.
About The Author
Erik Neilson is a professional freelance writer based in Portland, ME. With a broad background spanning print and online publications, copywriting, content creation and marketing, Neilson has covered a wide range of topics that includes business, energy efficiency, finance, real estate, software, technology, and more.