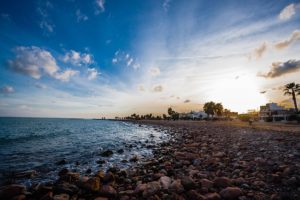 One of the greatest challenges for Canadians who cope with mental illness is to attain financially stability. For many people with a mental illness, long-term, steady employment can be a definite challenge, especially if they struggle to have control over their symptoms and their ramifications. Employment can very much be linked to the severity of one's mental illness, as the more severe conditions such as schizophrenia often make it difficult to secure gainful employment. For this reason, Canadians with mental illness seek out other solutions, such as the Disability Pension and the Disability Tax Credit. While the former is achievable, the latter often is not. However, this is proving to be challenging for many as they often find they don't qualify.
Journalist Peter Goffin of The Toronto Star @torontostar reports on this issue and provides a glimpse into these challenges.
"There are many Canadians with serious mental illness who, experts say, are missing out on benefits and tax breaks because of the way doctors interpret CRA requirements, which can seem to favour the physical over the psychological… "This (tax credit) form is one of the many examples in which stigma and a lack of understanding about mental illness acts as a barrier to patients who are unable to access services that would help them in their recovery…"
According to the CRA, a person must be restricted 90% of the time in order to receive the credit. Disability Credit Canada is one such company trying to help people with this issue. They help disabled Canadian's claim disability tax credit.
The barriers preventing access to this tax credit is yet another example of the stigma faced by people with mental illness in Canada. According to the CMHA – Canadian Mental Health Association @CMHA_NTL "20% of Canadians will personally experience a mental illness in their lifetime." Their website is a wealth of information and resources for any individual, couple, or family who cope with mental illness. One of the key issues highlighted in the article by Goffin was the lack of information by many GP's, the lack of coordination between the mental health system and the medical system, and the need for these two to work more closely together. The fact is people are dying because of lack of proper care even though the resources are available. People need to reach the information and resources that can help them. The first stop can definitely be the CMHA. But, since most Canadians go to their GP as the first stop in their healthcare coordination, all GP's across the country need to be more informed about mental illness and how it can be treated in a proactive way.
The CMHA is doing its very best to raise awareness, inform Canadians, and provide the support required by people with mental illness in Canada. Here is an excellent quote from the agency:
"There is no single answer, program or initiative that can radically increase employment opportunities for those with mental illness. But the right combination of employment support services, disability income programs, human rights legislation, and education and economic incentives can make an enormous difference."
In short, people with mental illness require real opportunities for employment, but they also require access to the types of support people with other disabilities can acquire such as the Disability Tax Credit.