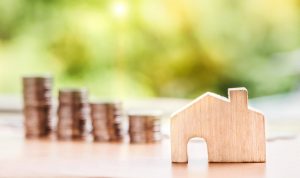 Many households struggle to keep up with their mortgage payments. In some cases, uncertain financial times – like those created by the COVID-19 pandemic – are largely responsible. However, there are certainly other triggers that may make handling your payment difficult. That's why understanding your mortgage payment grace period is so important. It lets you know how much time you have to manage your obligation before there are serious ramifications. If you want to learn more about the grace period for mortgage payments, here's what you need to know.
What Is a Mortgage Payment Grace Period?
First, it's important to understand what a grace period is and what it isn't. In the simplest terms, for mortgage payments, a grace period is a specific amount of time after your payment due date. As long as your payment comes in during that window, you typically don't experience any repercussions for your payment technically being late.
For example, by getting your payment in before the grace period ends, you shouldn't face any late fees. Additionally, the lender usually won't ding your credit.
Now, you may or may not accrue interest on the unpaid amount during your grace period. Whether that occurs depends on how interest is calculated on your loan and whether the lender opts to delay charging interest on that amount until the grace period expires.
How Do Grace Periods for Mortgage Payments Work?
A grace period is an automatic benefit that is part of your mortgage agreement. Generally, you don't have to do anything to take advantage of it, aside from ensuring your payment comes in before that time period ends.
However, it's best to review your mortgage to confirm precisely how yours works. The grace period clause will outline if there are any steps you need to take, such as contacting your lender to let them know that your payment will be late or something similar.
Why Do Lenders Offer a Grace Period on Mortgages?
Grace periods may seem like an odd thing for lenders to offer from a business perspective, as it prevents them from charging late fees the day after your payment is technically late. After all, fees can boost profits.
The trick is, many mortgage lenders are required to offer grace periods. Many states have laws designed to protect borrowers from late fees, including some rules that apply specifically to mortgages.
If a lender operates in a state with a grace period law, they have to offer one. If they don't, they are breaking the law, and that can come back to hurt them.
However, there can also be other motivators for offering grace periods. For example, back when most people paid their bills by check, mail delays could make a payment seem late when it was actually sent out on time. Grace periods helped account for issues with mail delivery, ensuring borrowers weren't unfairly penalized. While most people don't pay by check today, it's technically still an option available, so some lenders may maintain their grace periods based on that.
Similarly, grace periods can ensure that holidays don't cause a payment to come in late. Banks generally don't process transactions on weekends and federal holidays. If a person's mortgage bill was due on a day when the banks aren't processing transactions, it could make their payment seem late when it really isn't.
Additionally, while most mortgages are due on the first of the month, people's pay schedules may not align with that date. By offering a grace period, it gives borrowers a bit of flexibility, allowing them to send a payment when they receive their paycheck.
How Long is the Mortgage Payment Grace Period?
Precisely how long your mortgage payment grace period is depends on a few factors. Where you live plays a role, as local laws may determine the minimum length. Additionally, who your lender is matters.
Lenders can always choose to offer grace periods that are longer than state law requires, they just can't make it shorter. As a result, not all lenders within a state use the same time frames.
However, with all of that in mind, a typical grace period lasts 10 to 15 days. If you want to know precisely how long yours is, you'll need to check your mortgage paperwork, as it will be stated in a clause there.
In some cases, your grace period may also be noted on your monthly mortgage statement. Similarly, that information may be listed in your online mortgage account. But, if you don't find it there, your best bet is to check your physical mortgage paperwork. If you can't find the clause, then you may want to contact your lender directly and ask.
What Happens If I Can't Pay Before Grace Period Ends?
Once the grace period passes, there can be consequences for not making your mortgage payment. The most common ones are late fees and potentially a ding on your credit report.
Late fees – like grace periods – are part of your mortgage agreement. That document will say whether you owe a flat fee, a percentage of your mortgage payment, or another amount for being late.
If your payment is 30 days late or more, then your lender can report the missed payment to the credit bureaus. At that point, you'll see a derogatory mark on your credit report and, likely, a decline in your credit score. That derogatory mark can remain on your report for as long as seven years, causing long-term harm to your score.
If you know that you can't make the payment before the end of the grace period, contact your lender. Depending on your situation (the reason you are having trouble missing the payment), there may be assistance available that can help you avoid fees and damage to your credit score. For example, you may qualify for a forbearance, ensuring you won't be charged fees, penalties, or interest beyond the usual amount for a specific amount of time.
Speaking with your lender allows you to learn more about your options. That way, you can make the right financial choices based on your circumstances and potentially save your home and credit score while avoiding severe monetary penalties.
Do you think the grace period for mortgage payments is long enough? Why or why not? Share your thoughts in the comments below.
Read More:
Tamila McDonald has worked as a Financial Advisor for the military for past 13 years. She has taught Personal Financial classes on every subject from credit, to life insurance, as well as all other aspects of financial management. Mrs. McDonald is a former AFCPE Accredited Financial Counselor and has helped her clients to meet their short-term and long-term financial goals.