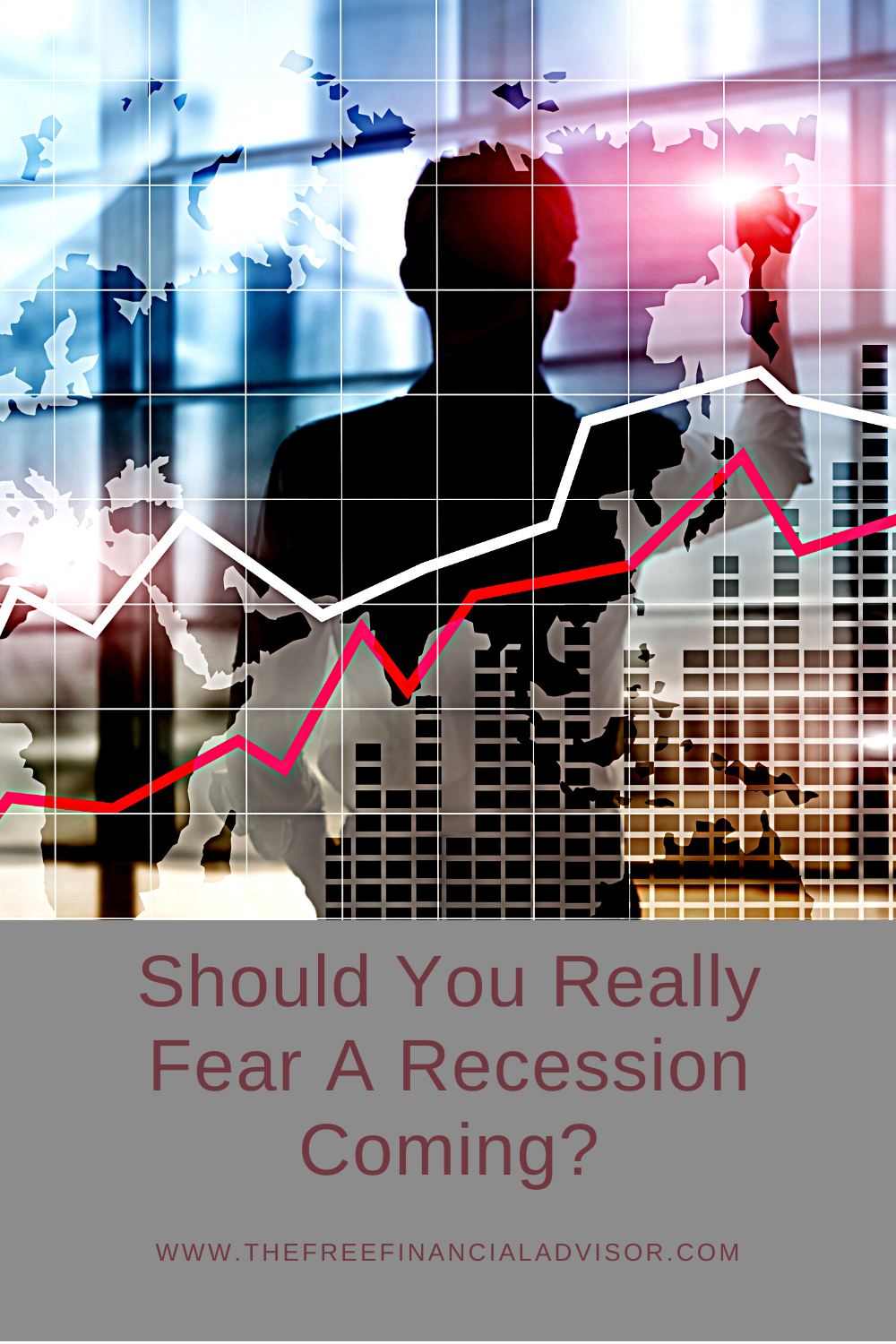 Certain economic indicators show that spending is cooling, but inflation remains a major issue in the United States. While July figures were lower than June, the 8.5 percent figure based on July data is still near record-setting. As a result, an increasing number of Americans are worried that a recession is on the horizon. However, are recession fears justified, or will various steps taken by the government, the Federal Reserve, and typical consumers stave it off? If you're curious about whether you should really fear an upcoming recession, here's what you need to know.
Where Recession Fears Are Coming From
First, it's essential to understand why Americans are generally worried about a recession. One of the biggest factors is inflation. Rising costs are apparent in nearly every spending category. From food to housing – essentially across the board – prices continue to climb.
Ultimately, higher costs diminish the purchasing power of a dollar. Additionally, the odds that inflation will remain an issue – at least in the short term – are relatively high. This is particularly true since, while wages have risen during 2022, pay rates aren't keeping pace with inflation. As a result, even larger paychecks aren't enough to offset inflation, and many households are worse off when it comes to purchasing power regardless of their raises.
Rising interest rates are also influencing the bigger picture. When interest rates rise, it generally slows spending since borrowing money is more expensive. While this is a positive when it comes to battling inflation, it can make a recession more likely. In many cases, higher interest rates can hamper the job market and broader economy. It essentially slows everything down.
Another troubling sign involves a decline in the gross domestic product (GDP). For two straight quarters, the GDP has fallen. Often, that's considered a classic sign of a recession, either one currently occurring or one being on the horizon, depending on the broader perspective and the influence of other potential factors.
Can You Predict a Recession?
Whether a recession is genuinely on the horizon isn't fully clear, as it's challenging to predict what will happen in many situations. While some of the signs and concerns above are legitimate, they aren't enough to guarantee that a recession will or won't happen.
One reason that current inflation and GDP figures alone aren't enough to declare a recession is that unemployment remains incredibly low. Typically, unemployment climbs during a recession. Pervasive labor shortages in many industries are essentially keeping that indicator from developing, so that a possible red flag isn't present.
However, a similar situation occurred in the 1970s, right before a recession. The reason it wasn't identified earlier is that conflicting economic indicators aren't uncommon before a recession. Some data may make it seem like various aspects of the economy are strong enough to potentially offset troubles in other areas. Whether that turns out to be true can vary.
Additionally, recession fears can spur actions that actually prompt a recession. Many economic points are influenced or directed by consumer behavior. As a result, when consumers begin broadly changing their activities within the economy in response to concerns, they can potentially create conditions that make their fears a reality.
For example, consumers reeling back spending and increasing savings could shift the United States toward a recession, depending on the degree. That move signals that consumers lack confidence. That could alter the direction of many businesses, causing them to have to rethink their strategies and earnings potential. In turn, it could reduce investor confidence, leading to a stock market downturn.
After that, you can end up with a self-perpetuating cycle. The economy begins to look weaker, increasing recession fears. As a result, consumers alter their behavior, even more, impacting business plans and investor activity. Then, that cycle repeats, often until a positive sign shifts consumer behavior in the other direction.
Are Experts Predicting a Recession?
Generally speaking, economists don't believe that the United States is currently in a recession. However, most agree that one could undoubtedly be on the horizon, potentially within the next 12 months.
While unemployment is currently low – a point that many experts use to show why a recession may not be guaranteed – some companies are moving forward with actions that could alter that picture in response to other economic woes. Some large tech companies have instituted hiring freezes. Others organizations have already initiated some layoffs since business growth has slowed and labor costs are rising.
Overall, these are the types of actions that can alter unemployment numbers. While some are responses to a post-pandemic landscape – as certain companies flourished during that period, only to see declines at things returned to "normal" – that doesn't mean they aren't impacting the equation. That's particularly true since consumer reactions to such news can influence their behavior, potentially causing the scenario they were worried about to play out.
Couple that with declining GDP and shifts in consumer spending, and many feel that a recession is likely. However, that doesn't mean it will inherently be devastating or long-lasting.
Is a Soft Landing Possible?
While many economic indicators suggest that a recession could occur, and some experts feel that one is likely in the coming year, that doesn't mean a massive crash is going to happen. Some experts believe that a "soft landing" is more likely. Essentially, they feel an economic decline – potentially to the point of qualifying as a recession – could occur, but that it will be a gentler downturn.
Essentially, certain economists feel that the strength of the job market and a few other positives could prevent troubled areas from having the level of impact they otherwise would if unemployment was higher. As a result, even if a recession develops, it won't be as painful for households and businesses to weather. While that doesn't mean it wouldn't be difficult, it's less challenging than if job market data was also looking poorly.
Preparing for a Possible Recession
Ultimately, it's wise to prepare for a possible recession. However, panicking and dramatically altering your behavior isn't necessarily ideal. Instead, using tried-and-true strategies and a metered approach can help you get ready with greater ease, all without making the kind of drastic changes that might make a recession more likely.
Generally, the first step households should take to set some money aside in savings. If you don't have any savings, try to get $1,000 in an emergency fund, giving you a small financial cushion. Once that's done, you can slowly work your way up to one month of expenses, followed by three months of expenses if you have the ability.
Paying down high-interest debt is also wise. Along with not adding to your debt, work to pay off as much of what you owe as possible, as that can free up room in your budget. If you're financially stable, one great place to start is to stop using credit cards. Then, look at your next payment, and make that the default payment amount moving forward.
Minimum payments on credit cards usually decline as your balance falls. However, by paying more than the minimum, you conquer the debt faster. Plus, if you end up in financial trouble if a recession occurs, you can transition to the minimum payment at that time, which will be smaller than if you used another approach.
Another great debt-related option is paying off any debts with small balances quickly, even if the interest rates are lower. By getting rid of the debt, you have one less monthly payment to worry about if you experience financial hardship. That can also make saving up several months of expenses easier, as the total cost of your expenses is lower.
Are recession fears dragging you down? Are you taking any steps to prepare for a potential recession, or is that not an option for you? Share your thoughts in the comments below.
Read More:
Tamila McDonald has worked as a Financial Advisor for the military for past 13 years. She has taught Personal Financial classes on every subject from credit, to life insurance, as well as all other aspects of financial management. Mrs. McDonald is a former AFCPE Accredited Financial Counselor and has helped her clients to meet their short-term and long-term financial goals.