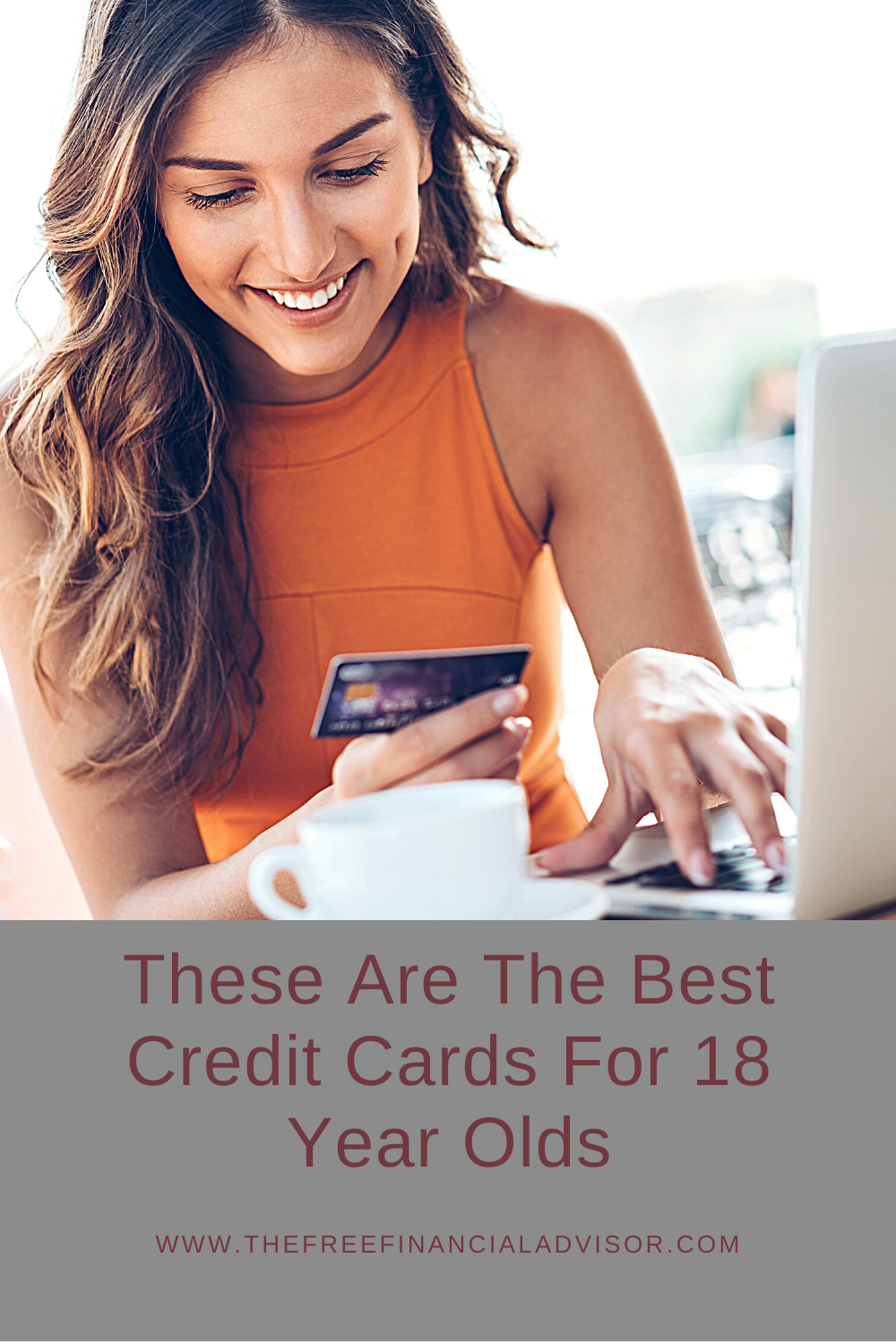 Having a strong credit history is often essential, but it takes time to build up a solid record and secure a great credit score. For young adults, this can create some challenges. When someone turns 18, they usually just gain access to credit-building options since they typically have no credit. Fortunately, some credit cards can help them on their journey. Here's a look at the best credit cards for 18-year-olds.
Can 18-Year-Olds Have Credit Cards?
Before diving into the best credit cards for 18-year-olds, it's important to talk about various rules and restrictions that may limit young adults who want a credit card. Technically, 18-year-olds can have a credit card. However, they need to meet specific criteria.
Anyone under 21 may be required to either have a cosigner or provide proof of independent income. Without that, lenders won't allow them to open a credit card account. The reason for that is a relatively recent law that was passed by Congress that legally requires lenders to ensure young adults have the means to pay off what they charge. Income shows they can handle the payments, while a cosigner makes someone else equally responsible for the debt, limiting the overall risk.
The Best Credit Cards for 18-Year-Olds
Which credit card is best for an 18-year-old can vary depending on a few factors. However, certain options are potentially better choices than others for those without any credit history, a situation that usually applies to 18-year-olds. As a result, focusing on credit cards that are more open to applicants with little or no credit history is typically the ideal strategy.
Here's a look at some of the best credit cards for 18-year-olds.
Discover it Student Cash Back
Since it focuses on college students, the Discover it Student Cash Back credit card doesn't require a credit score or history to qualify. Additionally, it comes with perks you may not see with other cards available to young adults.
Along with no annual fee, users can earn up to 5 percent cash back in the currently listed spending categories (which rotate every quarter). Additionally, they can earn 1 percent cash back on everything else.
In some cases, new users may also qualify for a 0 percent introductory APR for six months. After that, the card has a reasonably competitive rate, particularly for young adults without credit histories.
Petal 2 Cash Back No Fees
For young adults that want to avoid credit card fees, the Petal 2 Cash Back No Fees credit card is a solid option. The issuer advertised no fees of any type, so users won't have to worry about annual, foreign transaction, or late fees at all. Plus, by making on-time payments, cardholders can start earning unlimited cash back.
Another reason this option is great for 18-year-olds is that it's an unsecured card that is open to applicants without credit histories. For young adults with a credit score, that can factor into the lender's decision. However, if no credit score is present, the lender also looks at the activity in a linked bank account to see if the person demonstrates sound financial judgment. As a result, a lack of a substantial credit history may not hold a young applicant back.
Chase Freedom Student
Another student-oriented card, the Chase Freedom Student credit card also comes with no annual fee and 1 percent cash back on every dollar spent. While the rewards rate is lower than some other cards that may work well for 18-year-olds, the lack of credit requirements can make it a solid choice.
Additionally, after five on-time payments during the initial ten months of opening the account, borrowers can qualify for an automatic credit line increase. That allows a young adult to start small and receive a boost in relatively short order, something that may not happen with some of the other cards on the list.
Capital One Platinum Secured
Often, secured credit cards are easier to open than their unsecured brethren. Since 18-year-olds can seem like a significant financial risk, this approach may help young adults secure better interest rates or increase their odds of approval.
One benefit of the Capital One Platinum Secured card is that the initial security deposit can be quite low. As a result, young adults may not have to send in hundreds or thousands of dollars to open an account.
After demonstrating good financial habits and meeting other criteria, it's also possible to transition the account to an unsecured version. As a result, this is a credit card that can functionally grow with a young adult, allowing them to avoid having to get a new credit card later after their situation changes.
Journey Student Rewards from Capital One
Another option from Capital One is the Journey Student Rewards credit card. Initially, users can earn 1 percent cash back on purchases. However, with on-time payments, the cashback reward rate can increase to 1.25 percent.
Like other student cards, this option focuses on borrowers with little to no credit history. Plus, it has a few other perks, including no foreign transaction fees. If a student may want to study abroad, this could be a boon, as it allows them to earn rewards and avoid a costly fee for using the card overseas.
Do you know of any other credit cards for 18-year-olds that people should consider? Do you think that 18-year-olds should avoid credit cards, or are they a smart way to start building their credit? Did you have a credit card at 18 and want to tell others about your experience? Share your thoughts in the comments below.
Read More:
(Visited 94 times, 1 visits today)
Tamila McDonald has worked as a Financial Advisor for the military for past 13 years. She has taught Personal Financial classes on every subject from credit, to life insurance, as well as all other aspects of financial management. Mrs. McDonald is a former AFCPE Accredited Financial Counselor and has helped her clients to meet their short-term and long-term financial goals.