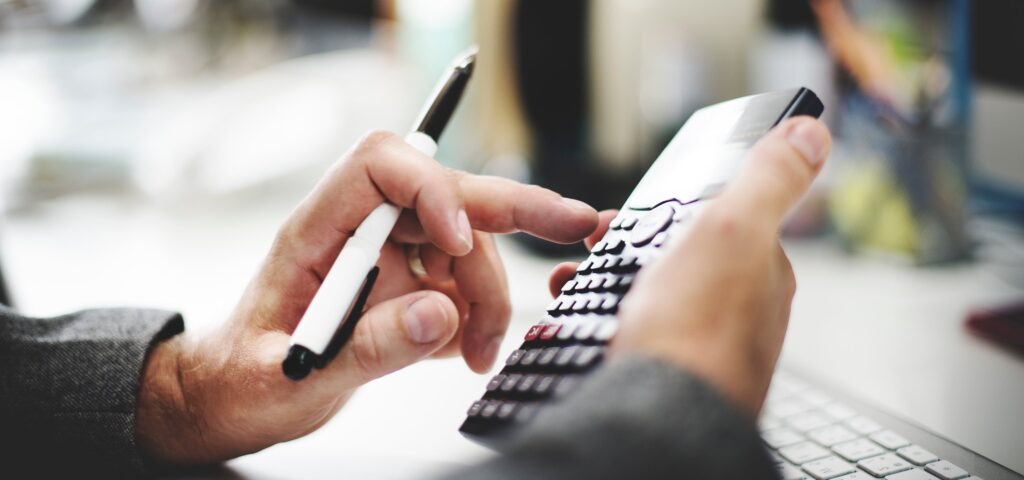 When you run a small business, having a strong financial team by your side is a difference maker. However, you may need to choose between different types of financial professionals. Financial advisor vs. accountant is a common debate among small business owners. If you're wondering which option is best for you. Here's what you need to know.
Financial Advisor vs. Accountant: What's the Difference?
While financial advisors and accounts may have similar knowledge in some cases. They represent two different specialties, each with unique areas of expertise.
In many cases, an accountant focuses on the basics of your financial picture. Thus, ensuring that your ledger remains balanced. Additionally, they typically help with finding tax-saving strategies that align with your situation. That could involve how assets are managed from a tax perspective, recommending specific types of retirement accounts, ensuring you capture every deduction, or similar steps.
Financial advisors are a bit different. While they may also recommend strategies that are beneficial to your taxes, their main goal is to assist you with seizing financial growth opportunities. Along with financial planning, investment advice is commonly a part of what a financial advisor offers.
The unique perspective each of these professionals provides means they can work together to ensure your entire financial picture is well managed. However, not all small businesses can afford to hire both.
Pros and Cons of a Financial Advisor
Financial advisors are adept at planning and recommending paths that can lead to financial growth. Often, they focus heavily on the investment side of the equation, though many will also examine other areas to seek out opportunities. For a small business, financial growth can be a priority, particularly if they're in a startup phase and are dealing with financial uncertainty or there are plans for various kinds of expansion.
Another area financial advisors focus on is insurance. They can assist with choosing the correct coverage for your business, ensuring any assets are adequately covered and that all critical scenarios are addressed in that coverage.
However, financial advisors don't typically handle the more transactional side of the equation. Handling ledgers, tracking payments and expenses on a daily basis, and similar services aren't commonly what a financial advisor offers. This leaves those tasks to someone else, which may not be ideal if you don't have time to handle them personally and don't have other financial professionals on board.
Pros and Cons of an Accountant
In many ways, accountants are more transactional. They track and log the flow of money in and out of a business, and make recommendations that often feel more logistical. For small businesses with complex financial activities, this can be a boon. It ensures someone is solely focused on the company's earnings, expenses, taxes, and reporting, reducing the odds of errors and increasing your chances of securing tax savings.
Accountants can also assess the financial impact of various moves. For example, if you're considering an acquisition, an accountant can help analyze the situation and produce estimates that give you a clearer picture regarding how proceeding may impact you financially.
When it comes to drawbacks, accountants aren't as growth-oriented. While they may recommend investment accounts, they usually limit that to options that result in a tax benefit, as that results in a savings for the company. In some cases, this can make the level of financial guidance feel incomplete, suggesting you were looking for advice in the growth arena.
Financial Advisor vs. Accountant: Which Is Better for a Small Business?
Neither financial advisors nor accountants are inherently better for small businesses. Instead, you need to factor in your financial needs, allowing you to select the best option for your unique situation.
If you're concerned about balance sheets, financial reports, transaction tracking, and tax preparation, an accountant is typically the way to go. Accountants specialize in that type of financial tracking, and they're particularly adept at identifying tax-saving strategies that allow you to reduce what you owe legally.
For guidance about investments, insurance, and long-term financial plans, a financial advisor could be a better fit, as much of their focus is on financial growth and preservation strategies. They're also skilled at asset management, which can be beneficial in some scenarios.
Consider what you need from a financial professional, and use that to guide your decision. That ensures you bring the right one on board. However, you can also consider hiring both. Financial advisors and accountants can work together to manage the entire financial picture. That ensures that every base is covered, which could be the better choice in the long run.
When it comes to financial advisor vs. accountant for small businesses, do you agree with the points above? Did you choose one over the other and would like to discuss your reasoning? Did you choose one only to discover that it either wasn't the right fit or was the perfect match? Share your thoughts in the comments below.
Read More:
Tamila McDonald is a U.S. Army veteran with 20 years of service, including five years as a military financial advisor. After retiring from the Army, she spent eight years as an AFCPE-certified personal financial advisor for wounded warriors and their families. Now she writes about personal finance and benefits programs for numerous financial websites.