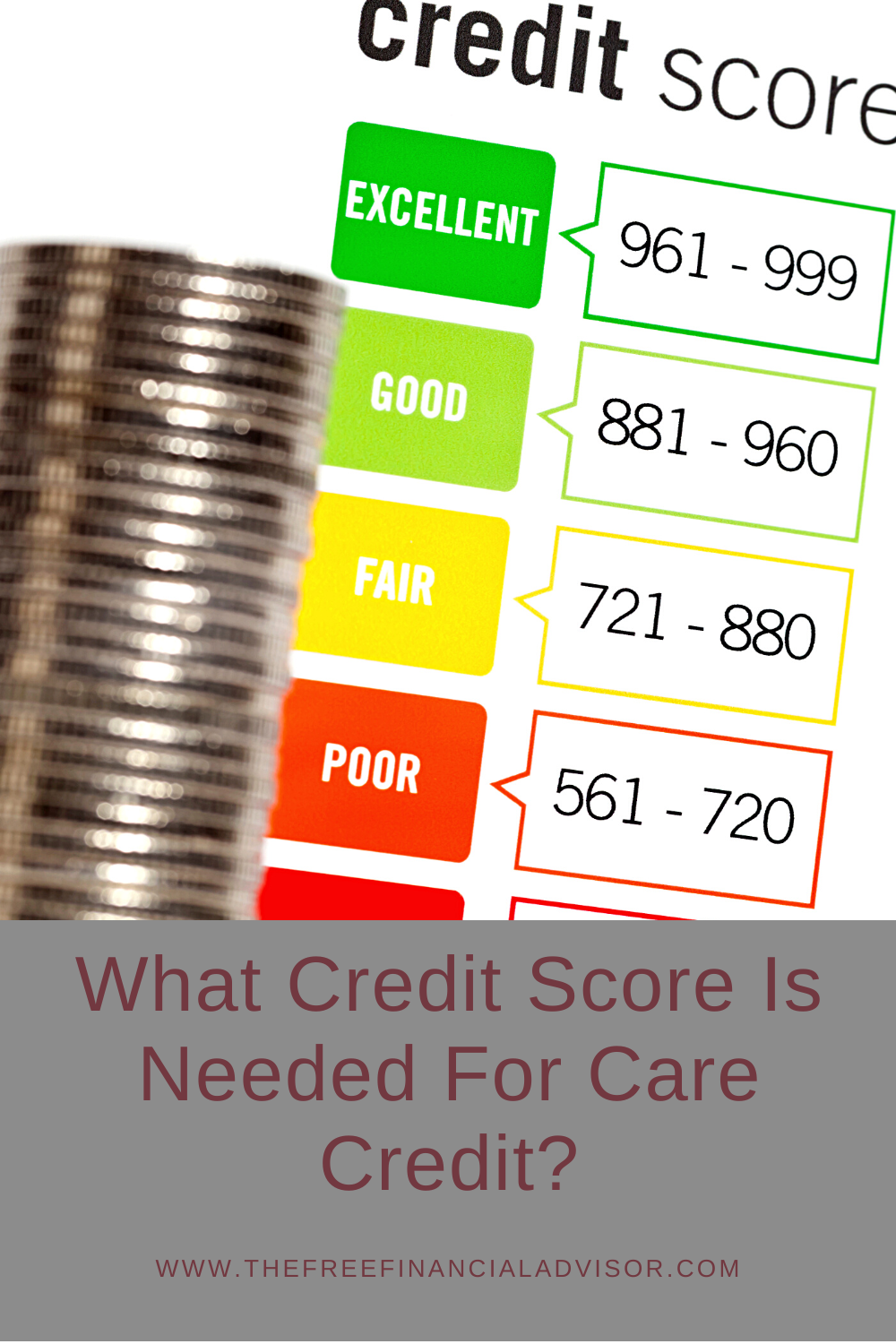 When a person has high out-of-pocket medical expenses, figuring out what to do can be a challenge. Fortunately, there are potential solutions. In some cases, Care Credit may give you a simple way to handle the costs, settling your balance with your provider right away. Plus, Care Credit often runs promotional programs that may allow you to avoid interest while you pay off what you owe. As a result, many people wonder, "What credit score is needed for Care Credit?" If you're among them, here's what you need to know.
What Is Care Credit?
Care Credit is a specialized financing option that focuses specifically on health and wellness-related costs. Essentially, it's a healthcare credit card that is only accepted by participating providers, limiting its use to healthcare or wellness-related costs.
A wide array of providers accepts Care Credit. Some examples of the types of services you may be able to pay for using Care Credit include:
Dentistry
Dermatology
Eye Care
Hearing
And More
Often, Care Credit is usable if you're getting elective or cosmetic procedures, suggesting you're using a participating provider. You can also use Care Credit to cover veterinary costs for household pets.
How Care Credit Works
Care Credit works similarly to a store credit card, as borrowers can only use it at participating provider locations. Those interested in opening a Care Credit account can do so at a participating borrower. After providing details, they can learn if they are approved in mere minutes in most cases.
However, borrowers can also apply for Care Credit online if they prefer. This approach may be ideal if a borrower knows that they're going to have an eligible purchase at a participating provider in the near future, as it allows them to ensure they're approved first.
Once the account is open, borrowers can use it like a store card when paying for eligible services. They can simply inform the employee that they're using Care Credit and swipe the card or provide the account number during checkout to cover the costs.
Additionally, Care Credit commonly offers short-term, no-interest financing options for paying off balances in full within a specific time period. Outside of the no-interest financing options, borrowers may be able to use promotional interest rates for larger purchases if they require more time to pay off the balance.
For instance, purchases that are at least $1,000 can get a reduced interest rate depending on the amount of time the borrower requests for the payoff. For 24 months, the APR is 14.9 percent; for 48 months, it's 16.9 percent.
Beyond anything promotional, Care Credit has a high-interest rate. Its regular APR for new accounts is 26.99 percent (as of August 2022). While borrowers can avoid that rate if they pay off balances during the promotional period, it's a steep penalty to pay if you fail to handle the purchases within those timeframes.
What Credit Score Is Needed for Care Credit?
Care Credit doesn't advertise a specific minimum credit score to qualify for an account. While general advice usually recommends having a credit score of at least 620 or 640, some people anecdotally report being able to open a Care Credit account with scores closer to 600.
Generally, Care Credit is less stringent when it comes to credit scores than many other lenders. Instead, it uses an approach that's similar to retail credit cards, which usually means lower requirements in regard to credit scores.
If you're concerned that your credit score isn't high enough to open a Care Credit account, you can go through the prequalification process online. The Care Credit website allows potential borrowers to enter specific details and get an initial decision in just seconds, all without impacting their credit score.
Once the prequalification process is complete, aspiring borrowers that are invited to go through the formal application process typically have solid odds of approval. As a result, the odds of your credit score being high enough are relatively good. However, a prequalification doesn't guarantee approval.
Additionally, moving forward will result in a hard inquiry on your credit report. This can temporarily impact your credit score after the fact.
For those who don't get an offer to apply after prequalification, that usually means you didn't meet all of the minimum criteria to open an account on your own. However, you may be able to apply with a cosigner and get approved, so keep that in mind if getting a Care Credit account is legitimately important.
How to Apply for Care Credit
Applying for a Care Credit account is relatively simple. There are also several ways to go about it, giving you some flexibility about when you open an account.
First, you can apply during a visit with a participating provider. This option allows borrowers to cover unexpected healthcare costs at the time of treatment, which can be convenient if the total is higher than you initially expected.
Second, you can contact Care Credit by phone at 1-800-677-0718. If you want to speak with a live representative, you'll have to call Monday through Friday between 9:00 am and 9:00 pm Eastern. Otherwise, you can use an automated system at any time.
Finally, you can apply online at the Care Credit website. For many, this is the simplest option. Just enter in the details on your own time and receive a quick decision. Plus, it allows you to apply at any time, day or night, and even handle the application before an upcoming appointment.
Regardless of the option you choose, the process isn't unlike applying for any other credit card. You'll provide specific details – including contact information, personal details, income data, and housing information – and undergo a credit check. After your account is reviewed, Care Credit makes a lending decision. If you're approved, you can get a copy of your account number immediately. Thus, allowing you to use the account to handle qualifying costs right away.
Should You Use Care Credit?
Whether Care Credit is a solid option for you depends on several factors. First, can you pay off the balance owed before any promotional periods expire?
While no-interest repayment periods with Care Credit can be a boon, if you don't tackle the balance within that time, the regular interest rate that then applies to the balance is incredibly high. In many cases, that APR is above what you'd find with a normal credit card, which can make Care Credit a bad deal for anyone who can't pay off what's owed before the promotional periods expire.
Second, can you support a new debt? It's important to remember that not everyone qualifies for Care Credit. Additionally, applying for Care Credit has the same impact on your credit report and score as applying for any other credit card.
Depending on your current score, age of your accounts, credit utilization ratio, and other factors, you could see some notable changes to your score after the hard inquiry, even if you don't open the account. If you do open an account, then you may see more dramatic shifts. If you are planning to secure other types of financing in the near future, you'll need to make sure the impact of the Care Credit application doesn't alter your long-term plan before proceeding.
Are There Alternatives?
Finally, are their alternatives better meet your needs? While Care Credit is helpful, it isn't the only option for covering medical costs.
Depending on your current medical insurance, you may be able to take advantage of a health savings account (HSA) or flexible spending account (FSA) instead. With those, you're contributing to a tax-advantaged plan that you can use to cover qualifying healthcare expenses, which may be better than paying interest on a debt.
You may want to explore alternatives like personal loans. Particularly if you're concerned about handling the debt before a promotional period ends. Personal loans have a fixed interest rate and a defined repayment plan. Thus, allowing you to know exactly what you'll owe and when you'll have the debt fully paid off.
Are you surprised about the credit score needed for Care Credit? Do you think Care Credit's overall accessibility is a positive or negative? Have you used Care Credit in the past and want to tell others about your experience? Share your thoughts in the comments below.
Read More:
Tamila McDonald is a U.S. Army veteran with 20 years of service, including five years as a military financial advisor. After retiring from the Army, she spent eight years as an AFCPE-certified personal financial advisor for wounded warriors and their families. Now she writes about personal finance and benefits programs for numerous financial websites.