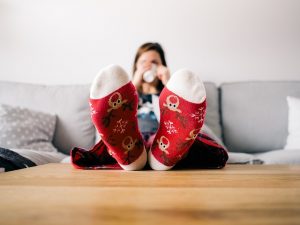 What's the best feeling in the world?
For many, the response is simple: having enough money to pay their bills and live comfortably, without worrying about finances. Others might respond with desires for an early retirement, citing complaints about their job being hard or difficult to balance with hobbies, passions and a social life. In general, responses to this question almost always revolve around money, and not having enough of it to "live your dream" consistently.
With jobs steadily limiting the hours per week employees can work, companies refusing to accommodate secondary job schedules, and the job market looking more and more competitive for even the simplest entry-level positions, what's a happiness-seeking person to do? Financial freedom can seem almost unattainable in the face of these issues, but for those who work from home, the answer is clear. Earning extra income doesn't have to mean juggling multiple "traditional" jobs or going without favorite things – it's simply a matter of working smarter, not harder.
How Can I Earn Extra Money?
There are lots of opportunities to earn extra income and live your dream, even if you have a full time job or have a family to raise. Three important tools you'll need in order to make the most money doing side gigs are a smartphone, a home computer, and a vehicle of your own – all should be reasonably current and working well.
Option A: Sell Items
Use auction platforms like eBay.com as well as local Facebook "yard sale" groups, Craigslist and the Facebook Marketplace to list items you have to sell. Take clear, well-lit pictures of your items, including close-ups of things like model numbers to get the most interest. Be honest about condition and center the item in your photos, crop out visual distractions like nearby objects, and use a white background (like a sheet for larger items or a piece of printer paper for smaller ones) to keep buyer's eyes focused on your item. Remember, safety first if you're selling something in person: always meet in a busy public place and during daylight hours whenever possible.
Option B:Microtasks
The microtask market is a growing one, with many companies now using apps to mobilize a workforce of freelancers. Apps like FieldAgent, EasyShift, Gigwalk, and TaskRabbit are making it easier than ever for smartphone-savvy people to make some gas or grocery money doing tasks like checking a store's stock levels for a particular item. Open the app and search in your area – chances are you'll find quite a few jobs! Be prepared to work within a very specific time frame, take pictures and answer questions with your smartphone in the store. Hint: a portable battery comes in handy for people who "gig" on the regular and worry about their phone's power levels dropping off mid-gig.
Option C: Freelance Delivery & Driving
If microtasks can pay for gas and food, freelance delivery and driving can pay for utility bills—in some cases, even your rent or mortgage. If your car is late model (typically no more than 5 years old) and your driving record is clean, look into becoming an Uber or Lyft driver to make side money. You'll be able to choose when you go on shift, so you don't need to worry about your driving schedule clashing with your life schedule. If your car is a little bit older but still in working order, delivery services from companies like Shipt offer another way to earn cash, by shopping for and delivering groceries as an agent. GrubHub, Postmates, and Amazon Flex are also great delivery job resources for those living in and around larger metro areas.
Option D: Trading the Stock Market
Though the stock market is not something that anyone should jump into without the proper education, it offers real opportunity to grow a bank account. A common misunderstanding about the stock market is how much money is needed to start trading. Perhaps the biggest investment should be made into learning the skills that will allow you to trade the stock market safely and wisely. Once traders have a thorough understanding of risk management, how the stock market works, and how to read chart patterns, funding an account will seem like a small price to put towards a potentially large profit.
Any of these options could end up being the financial "leg up" you need to start making real progress towards your goals and dreams. If you're struggling to keep your bills paid while pursuing dreams like higher education, a better place to live, or even a better quality of life for your family, you don't need to sacrifice every moment of your free time at a second "traditional" job.
When you earn money on your own terms, you won't need to miss out on important milestones with your children, or a robust social life with friends and family. Reclaim your dignity, your free time and your bank account today—look into gigs, freelance and secondhand sales!