Part I – Introduction to an Investment Analysis Tool: Morningstar
 I've become a tool deviant. I feel like Tool Man Tim when I walk into Home Depot. My wife had to nudge me to stop grunting in the paint aisle last week; Cheryl is convinced I'm thinking about leaving her for a Wagner Paint Sprayer.
Unfair, unfounded and not true. I just grunted. It could happen to anybody.
My tool obsession began with financial planning tools. The good news is, if you like to carry a tax table in your pocket and wear tape around your glasses like I do, financial calculators are every bit as hot as any U joint in aisle 7 at Lowes. Financial geeks like me drool over an HP 12-C calculating 30 year mortgage payments at six percent interest.
Morningstar
In one of my favorite recurring dreams, I'm on a deserted island with an investment analysis web tool called Morningstar. This website, found at www.morningstar.com, is the single best place to find third-party mutual fund advice. Period. There aren't any others nearly as robust available to the general public for free.
That doesn't mean Morningstar is perfect, but I'll show you what to avoid.
Morningstar is to mutual funds what Consumer Reports is to toasters. If you're pretty anal about your toaster (and really, who isn't?), Consumer Reports will point you to the absolutely best model at the lowest cost. Similarly, Morningstar divides funds into categories and then ranks competing funds against each other. Each fund has it's own pages, displaying the inner-workings and past performance of the product.
In financial geek circles, it's awesome.
Different than Consumer Reports, Morningstar can't predict the future of the fund. This is an important distinction. People think a fund that's highly rated is going to perform in the future. Don't make this mistake. It's become a cliché in the money management industry, but it's true: past performance is no indicator of future results. Where your highly-rated toaster should rock-n-roll all over your bagels, a top-rated mutual fund could lose significant money tomorrow.
Using the Site: Front Page
Before you reach the front page, you'll be presented with an advertisement. You may click "direct to Morningstar.com" to leave the ad at any time. This is the price you pay for solid advice. Morningstar is littered with advertising and not every link will work (some force you to sign up and others are only for paying members). Although you don't need to ever register to use Morningstar, significant benefits are available for people who choose the free membership option. As a recovering money manager, I'll recommend that you avoid the premium sections. These are generally sections that give you Morningstar's feelings and advice about investments (there are some nifty tools also, but none that you can't live without). I'd rather you learned how to evaluate funds on your own before paying for someone's advice.
Morningstar's front page covers many types of investments. The Chicago-based company has expanded over the years to also deliver ratings and advice on stocks, bonds, exchange traded funds, and closed-end funds. Although I'll use this site as a secondary place to review my investments in these other areas, there are many competitors who offer similar services. In my opinion, Morningstar still shines brightest in the area where they began: mutual fund research.
From the front page, click on the "funds" tab to see the mutual fund front page. You'll notice top stories in the middle, analysis tools on the left, and Morningstar favorites on the right. Only paid members can access most of the buttons on the right and several on the left.
Using the Site: Search Function
If you know the name or ticker symbol of the fund you're hoping to evaluate, there is no reason to click the mutual fund tab. Nearly every page of the site allows you to type either the name or ticker symbol into the "Search" box at the top of the page. Find your fund on a drop-down menu that appears. Click on the link to bring up a page about your fund.
About Star Rankings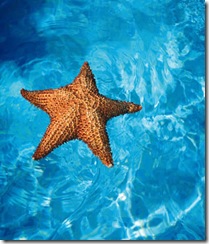 On the fund page, next to the fund's name is most user's favorite tool: the Morningstar star ranking. Morningstar ranks funds the way Zagat's categorizes top restaurants.  They use a five star system with five stars being the highest rank and one star being a near-sure sign to stay away.
A word of warning: don't pick a fund based solely on the star ranking. Do you often disagree with movie critics? You'll find that, much as critics pick top films based on criteria different from your own, it's better to know how to review the fund on your own. Choose a fund for your money based on goals and evaluation of the fund management. A fund with a five-star ranking is likely to become bloated with lots of cash over the near future because dollars rush in when funds achieve a high score ranking. A fund managing lots of cash often has trouble investing it all, creating mediocre returns.
Tomorrow we'll continue the tour of Morningstar. For our purposes, we'll evaluate ticker symbol IFMIX, ING Franklin Mutual Shares Portfolio I. If you want to practice, find this fund page for tomorrow's exercise.
I'd love to stay and chat longer, but I'm headed out to oogle alternative minimum tax criteria. Sexy!
(Visited 46 times, 1 visits today)