Today we're pretty excited about owning online properties. I thought it'd be worthwhile to explore all of the benefits, especially for people reading this blog considering jumping into the fun!
Instead of hoping for a dream job and a big salary, owning your own online business can open many doors for you and buy you more benefits. On top of the perks many people talk about, like working from home and flexible hours, it also can keep costs down, helping you financially. Internet businesses normally operate at a fraction of the cost of brick and mortar stores. While with traditional businesses you would need to rent or purchase a building, Internet businesses are all online. Many programs such as Shopify simplify the process of starting up your business. It's a smoother, easier glide path to profits. Compared to the thousands of dollars you'd spend in renting out space, you'd only have to dish out a couple hundred a month at most.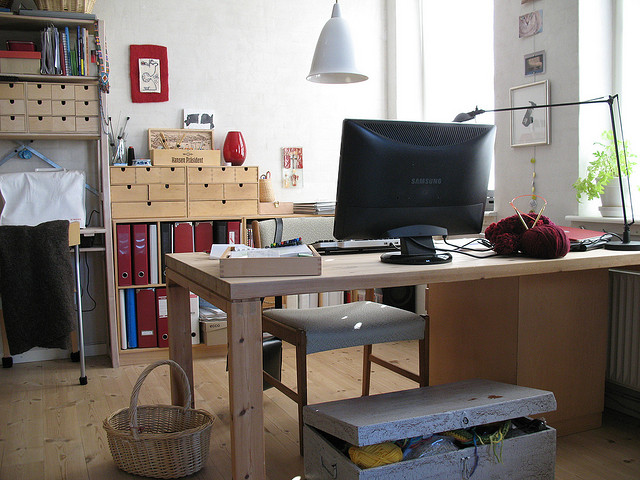 General Benefits in Doing Business Online
As popular website InternetBusinessJunkie mentions, you have the ability to reach more people if you do business online. Traditional businesses that have a set location don't reach nearly as many countries as an online business does. Most online businesses have the ability to do national as well as international sales. This blog alone is read in over 35 different countries on a consistent basis!
You can leverage the usage and growth of the internet. The best way to market your business is by networking and there are many free and low cost ways to market online.  Social media is a great free resource to do most of your networking.
You are able to work wherever it's convenient. As long as you have a laptop or tablet, you can work virtually anywhere with just a WiFi connection. This allows you to keep a more flexible schedule so you can work whenever you need to.
No more commuting. This saves a ton of time and money, especially with gas prices these days. I wake up every day and walk over to my home office and begin working.
Though you are responsible for your own taxes, as Smallbusiness mentions, this could work to your advantage. As long as you remember to, you are able to take out as much or as little as you please. By the end of the year, by paying in taxes as you go, you're in control of how much you will receive back or if you'll owe more all at the due date.
It has been said that the Internet has created an economy all of its own. Since millions of people are doing business online, it is only a matter of time before many traditional businesses become a thing of the past. Dbwebdoctor states that in years to come, eCommerce will obtain its main growth from small and mid-sized businesses.
Be Set For Life Financially
Unlike traditional businesses, online businesses operate 24/7. This means that while you sleep, you're still receiving orders from customers worldwide. This could take the guesswork out of figuring out the right hours to be open. Being the sole owner of your business also means that you set your own wages. You can determine what your products should be priced at instead of listening to the head of a corporate business telling you what to do.
Once you learn the ins and outs of selling online, you have what we refer to as "blue sky" potential. Sure, there are going to be some trial and error runs regarding what products you should sell, but once you know how to sell online, making money will follow. Building a business online also gives you the ability to work for something that you love to do, according to Lifehack. How many people out there can honestly say that they are working towards what they are passionate about and they love what they do?
Resources to help are also plentiful. There are pools of designers and programmers available to hire at places like eLance or Odesk, among others, if you need help building any aspect of your website. There are freelance writers who will write articles for your website and virtual assistants who can take care of tedious details concerning your business. This could take a lot of pressure off of your shoulders while you deal with your product line and customers. The Free Financial Advisor works with a programmer in Minnesota, a virtual assistant in Michigan and another in the Philippines, as an example.
If you have children and are currently paying for child care, this is another expense you can think about canceling. Since you have the ability to work from home, you won't have the need to spend hundreds of dollars a week for a babysitter. Though you may want to hire a babysitter once or twice a week if it becomes too much of a distraction juggling all of your responsibilities, you won't pay nearly as much as if you went back to a full time daycare.
Between saving money on everyday expenses and making money at your own leisure, if you are dedicated to your business, you will be able to make it work. There are many resources online that can help you through your journey to owning your own business.
Photo: Lisa Risager
(Visited 102 times, 1 visits today)