Sock of the month clubs are the latest and greatest addition to the monthly subscription choices. Instead of heading to the mall every time you need more socks, just sit back and let them come to your front door instead. But is the cost of the subscription really worth it? It depends on your needs and if you like fun and quirky socks.
There are a variety of subscription options, but they all work about the same. Sign up, pay your monthly fee, and socks come every month to your mailbox. Just as there is a variety of options, there is also a variety of prices. You can pay as little as $11 a month for one pair and as much as $49 per month for six pair. There are some where you pay annually for a fee of $235 that includes just one pair per month. So the real question becomes . . . do you really need that many socks and are you willing to pay that much for them.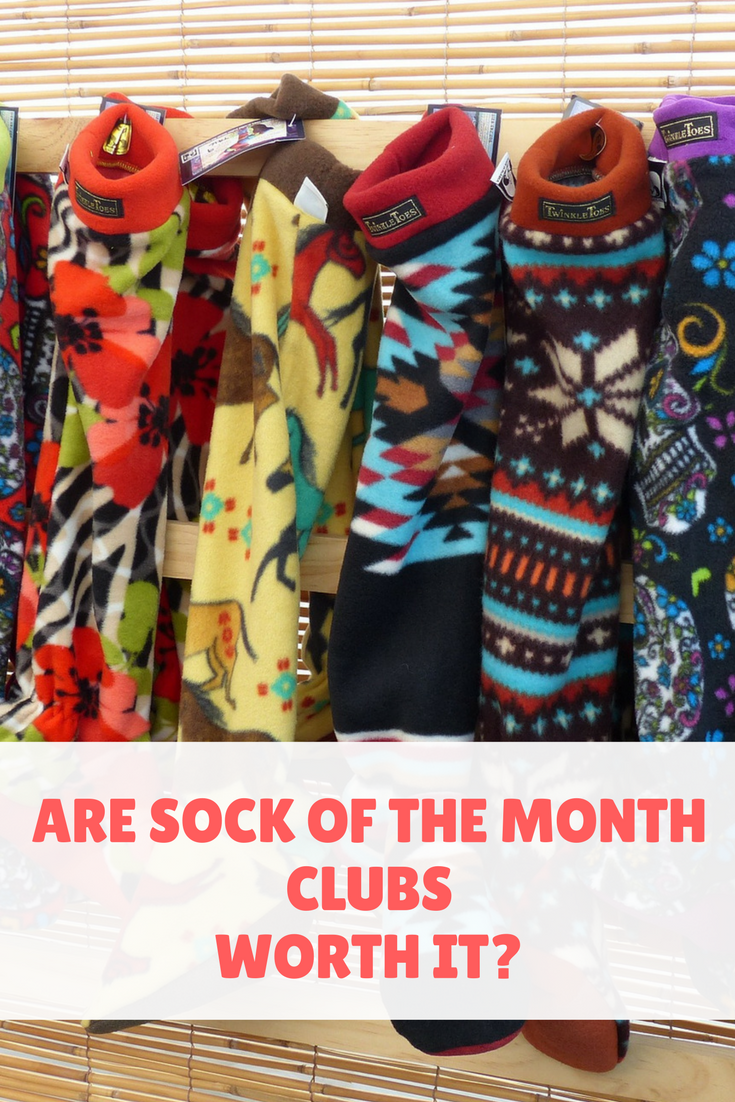 Here are a few of the top clubs and their offerings to help you decide:
Nice Laundry has a build-your-own box option where you can decide if you want dress socks or decorative socks each month. Prices run $49-$109 per month for 6-18 pairs. The one nice perk with this club is that they recycle. Just wash your old worn socks and pack them back in the box your new socks arrive in and send them back. They will either donate (if they are only gently used) or shred into fabric fibers.
Sock Fancy is one of the most reasonably priced subscriptions. You can choose one, two, or six pairs per month and it starts at just $11. One nice perk they offer over other subscription services is that you can exchange anything you don't like. Their socks have reinforced toes and heal and all are decorative socks, no plain white here.
Want to go high-end? Then Paul Smith is what you're looking for. These funky socks come all the way from England and are very well designed. They'll set you back $235 a year for 12 pairs.
Lastly, if you just need something basic, Blacksocks has just what you need. Choose basic, solid color socks in a variety of materials from cotton to cashmere starting at $10.50 per month.
All of these subscription services charge you for a three-, six-, nine-, or twelve-month subscription at once so be prepared to lay down some cash up front for a few pairs of socks.
So, are they really worth it? If you want to give a "something different" gift or like to have nice socks for yourself, then yes. If you usually wear basic black, brown, or white socks that you can find at any department store or Target, then no. Sock of the month clubs are definitely on the pricier side of subscription boxes, especially when you consider that you have to pay for several months up front. And if you only need to replace your socks every couple of months, you're likely to end up with a lot more socks than you need.