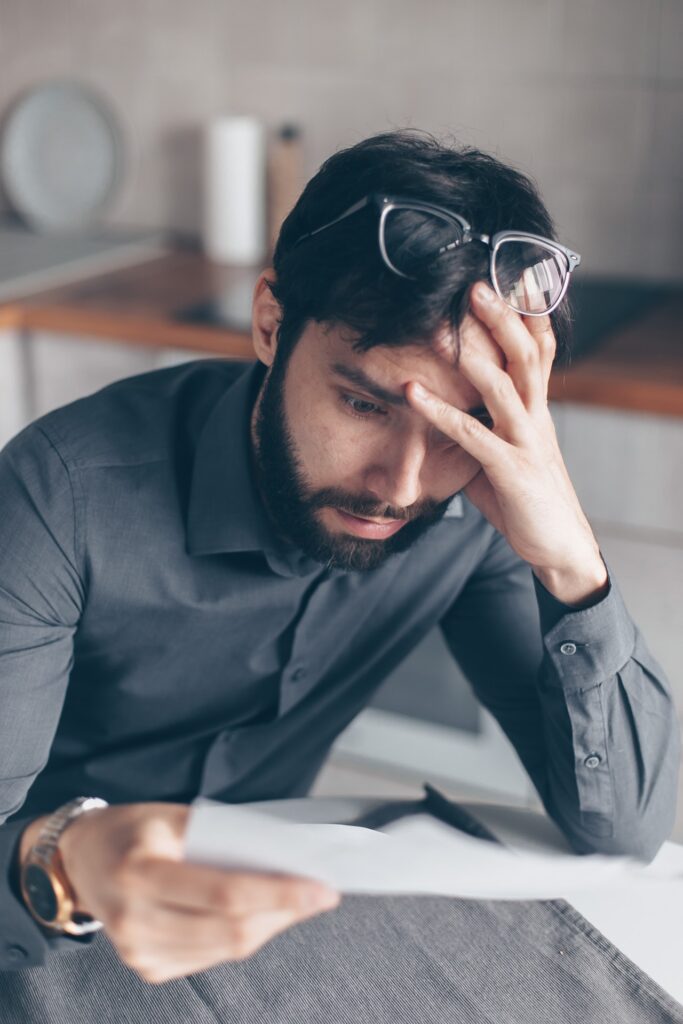 Whether you're preparing for an upcoming divorce or the proceedings are already underway, ending a marriage when you're also overrun with financial woes isn't easy. However, that doesn't mean you can't come out of the other side in one piece; you just need to use the right approach. If you're divorcing and drowning in debt, here are some steps that you should take immediately.
Assess Your Financial Situation and Start Planning
Before you do anything else, you need to take a close look at your financial situation. You'll want to review all of your current income sources, expenses, and debts. That way, you can create a functional budget that will serve you as well as possible until your divorce finalizes.
Until that day arrives, your goal should be to simply remain afloat, particularly if it isn't clear who will assume responsibility for specific debts. Concentrate on making minimum payments on the debts only, ensuring you can keep your credit intact.
If you have extra money that you'd like to put toward debts that may be your responsibility after your divorce, you may want to open a new savings account in just your name and set it there instead. However, you might need to review local divorce rules and regulations in your area first to make sure such action isn't barred or viewed poorly during proceedings.
Additionally, you may want to estimate how your situation will change once your divorce is final. In some cases, this is fairly straightforward if you know what debts you'll be taking over alone. However, if you don't, then you might want to explore several scenarios. That way, you can get a general idea of how your financial life may change once everything is finalized.
Avoid Adding to Your Debt
If your debt situation is already challenging, don't make it worse by adding more to the equation if it isn't absolutely necessary. Ideally, you want to use cash for all of your necessary expenses. That way, you aren't increasing balances before your divorce is finalized.
If you can't avoid using credit cards to handle necessities, then limit your spending as much as possible. Superfluous spending could backfire when it's discussed in court, so you want to make sure you're only using credit when you had no other choice, and the charge is easy to justify.
Review Your Credit Report and Score
One step many people in the middle of a divorce overlook is reviewing their credit report and score. However, it's a vital task, especially if you may soon be exploring options for dealing with a significant amount of debt. It lets you know your general standing, making it easier for you to estimate whether you'd qualify for certain financial products, like a low-interest debt consolidation loan.
You can see each of your credit reports for free by heading to AnnualCreditReport.com. When it comes to your credit score, you may have options for checking that for free, too. Some credit card accounts or banks let customers review their scores for no additional cost. There are also a few apps that give you access to scores.
Just keep in mind that you'll want to review your FICO score if you may be looking for credit soon, as that is the one that lenders typically use. Many free credit score options show you a VantageScore instead, which doesn't match your FICO score. If you aren't sure where to get your FICO score, you can get your Experian FICO score for free through Experian. While that only covers one of the bureaus, it can work well as a starting point.
Redirect Your Income to a New Account
If you're concerned about your soon-to-be-ex having access to all of your income, you may want to open a new checking account and have your direct deposit shifted there. That way, they won't have access to your pay, giving you more control.
However, you may want to consult with a lawyer as you take this step. Completely cutting off your spouse could come with consequences, particularly if they don't have their own income, are providing care for your child during the divorce, or certain other conditions apply. An attorney can help you determine how you should ultimately proceed, ensuring you act appropriately as the situation unfolds.
Prepare to Update Your Credit Accounts
Usually, there are two moments when you may need to update some of your accounts. First, as soon as you separate, taking your spouse's name off of certain accounts could be wise. For example, if they are an authorized user on a credit card that is in your name, you may need to remove that authorization. That way, your soon-to-be-ex can't run up a bill that may ultimately become your responsibility.
However, you may want to speak with a lawyer before you being removing their access to the accounts. Rules regarding debt ownership during a marriage vary by location, and an attorney can give you insights into that. Additionally, they can help you see how taking them off certain accounts could be perceived in court, ensuring any action on your part isn't viewed as malicious.
When you have your divorce decree, you'll have a roadmap outlining which debts are whose responsibility. As soon as your divorce finalizes, it's critical to take action immediately if any particular obligation is no longer yours to handle.
If your name is on a debt that is assigned to your now ex-spouse, don't assume that your ex-spouse will manage the update with the lender. Instead, reach out to the lender to find out what needs to happen to remove you. You may need to send in a copy of the divorce decree or take other steps to ensure you're pulled off of the account, and some of them can take time to process. As a result, the sooner you act is good and better have splitting bank accounts.
Come Up with a Plan
Once you know which debts are yours, it's time for formal planning. Review the obligations and your income first. Then, see if you can create a budget that lets you pay down the debts while also handling your living expenses.
If it's tight but doable, and you already have a decent emergency fund, you may want to simply push forward. If it's unmanageable, then you'll want to start exploring other options immediately.
How you need to proceed may depend on your broader financial picture. If you have solid credit and a reliable source of income, exploring a debt consolidation loan could be worthwhile. Essentially, it's a type of personal loan that lets you pay off your existing debts and replace them with a single monthly payment, at times with a lower interest rate. Just make sure you focus on loans from reputable lenders, as there are many scams in this category that you'll need to avoid.
If your credit isn't great or your income is limited, then you may want to connect with a credit counseling agency for help. You can find reputable counselors by using the right resources, such as the National Foundation of Credit Counseling. Then, you can get assistance with creating a new budget or may be able to debt management plan set up, allowing you to tackle your debt more affordably.
Not All Counselors Are Legit
Like with debt consolidation products, not all counselors are legit. Reputable organizations won't push debt management plans as the first and only solution, so keep that in mind when speaking with counselors. Additionally, they'll be upfront about their fee structures and won't upsell unnecessary services. Traditionally, they also don't pay counselors using a commission-based approach either.
In most cases, you want to avoid agencies that advertise the ability to "repair your credit" or that promise significant score increases in a short time. Similarly, any place that focuses on debt settlement, using phrases like "handle your debt for pennies on the dollar" should often be avoided.
You may find that a debt management plan is enough to get you back on track. If so, you'll simply need to follow the program's rules, allowing you to handle your obligations with greater ease.
Consider Bankruptcy
If repaying your debt just isn't possible, then you may need to explore bankruptcy. However, this should be treated as a last resort, as the harm to your credit is significant and pretty long-lasting. Plus, you may need to hire a bankruptcy attorney, and that can be costly.
Still, if you're drowning in debt and no other option is manageable, bankruptcy could be the right choice. Just make sure that you wait until your divorce is finalized, ensuring you're focusing just on what you owe.
Do you have any tips that can help someone who is divorcing and drowning in debt? Have you been there yourself and want to tell others how you got through it? Share your thoughts in the comments below.
Read More:
Tamila McDonald has worked as a Financial Advisor for the military for past 13 years. She has taught Personal Financial classes on every subject from credit, to life insurance, as well as all other aspects of financial management. Mrs. McDonald is a former AFCPE Accredited Financial Counselor and has helped her clients to meet their short-term and long-term financial goals.