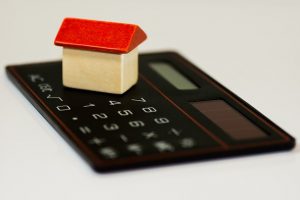 Getting financially prepared to buy your first home can be complex and potentially confusing to the uninitiated. But take a little time to familiarize yourself with the process and get some timely and targeted free advice from mortgage consulting groups like On Q Financial, and you can successfully navigate your way to home ownership.
Here are some key factors to take into consideration as you move to prepare yourself financially for your first home purchase:
1. Time Things Right
Don't try to buy your first home until you are financially ready to do so. Having a defaulted mortgage on your record can be a hindrance for the second time you attempt to buy a home. Make sure you have the monthly income and enough savings to proceed. And it's generally best to only buy a home if you think you will live there 5 years or longer (otherwise you may want to rent.)
2. Don't Become "House Poor!"
It's one thing to buy a home as an investment so you can quickly turn around and sell it. But if you are planning on living there for any length of time, make sure you house payment is less than 30% of your monthly income. There are exceptions on the exact number, but the point is you don't want to scrimp on food, gas, bills, and other necessities in order to make your house payments.
3. Plan for Your Down Payment
It's possible to get a mortgage without a down payment or with a very low one. It's even possible to get financial assistance for your down payment. Usually, however, you need from 3.5% to 20% down. That's a substantial chunk of change, with most house prices, but it can be worth it. It will lower what you owe and the total interest you pay on it over the years. And if you put less than 20% down, you will likely have to make PMI (private mortgage insurance) payments to the lending bank along with your house payment.
4. Get Pre-approved When House Shopping
You'll want to find out your credit score and find ways of improving it quickly, if possible. You'll need to collect pay stubs, W2 forms, checking and savings account statements, tax returns, and other documentation. This and other information will be used to get you pre-approved for a mortgage within a specific price range, which will put you in a much better position to buy the right home when you come across it (and to show the seller you are serious and good for it).
5. Get Sound Mortgage Advice
There is a plethora of mortgage options these days, and you can often "customize" a mortgage that fits your exact situation. But it can be very confusing to those not familiar with the process. Should I take out a 30 or a 20 year mortgage? Should I opt for fixed or adjustable rate? Where will I get the financing for my mortgage at the best possible interest rate? Talk to a mortgage consulting firm that will "simplify" the process for you and help you make the right decision.