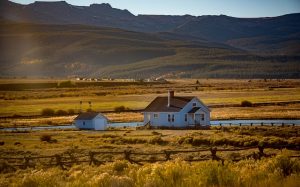 Now that the housing situation is bouncing back from the 2008 collapse, home loans are once again becoming a viable investment. In order to help you expedite the process and get through it mostly stress-free, this article will list the pathway to take. Furthermore, to ensure that you're getting the best deal, our advice is to compare home loans online and make notes of the interest rates and term lengths.
Find Out Your Credit Score
The first order of business is to obtain copies of your credit score. You need to know what interest rate bracket you reside in, so that you can strengthen your position when the loan rates start coming in. There are, of course, other general benefits: you can discern whether you've been the victim of identity theft, locate any discrepancies, etc. Doing the latter and fixing any errors can even raise your FICO score and make you eligible for better offers.
Usually, lenders won't look twice at your loan petition if your credit score isn't 680 and above – although FHA mortgage loans start at 620. There are other alternatives, however – it's just that these numbers represent the cut-off for conventional loans.
You can get a free copy of your credit reports every single year via federal law. Head to the website AnnualCreditReport.com to apply for your report. You can request both a paper copy, and the right to see it online.
Be Disciplined With Your Money
Before you start setting up in-person appointments for your home loan, you'd better have saved up some cash. Even if you're going with a reliable online lender, most mortgage loans these days require a down payment – especially after the housing collapse of 2008, when subprime borrowers reneged on their commitments – banks and sole proprietors alike. A good rule of thumb is to have 20% of the total if you can, to alleviate the monthly payments. A minimum of 3.5% will often get you through, however.
Rectify Outstanding Debts – Pay on Time!
Point-blank: the less money you owe preexisting creditors, the better your chances of securing a mortgage loan that you can be happy with. Of course, it's okay to have some outstanding debt; but keep in mind that your debt-to-income ratio is a considerable factor in evaluating your credit score. The less debt you have, or the more income you have, the better.
As a guideline, potential lenders really like it if the debts for which you are responsible each month don't exceed 36% of your take-home monthly pay. Also, keep in mind that soft credit checks are an ongoing thing, so keep abreast of your bills even as you're getting approved.
What Home Can You Actually Afford?
This happens all the time – people don't use the widely available mortgage and debt calculators online, and end up buying a home that really taxes their ability to pay each month. Don't be one of these people, as restructuring can come with extra costs, time, and headache. Never allow a lender to tell you what you can spend; if the amount is too much, make sure you get it down to the level you want; this isn't free money, and you'll be paying it back anyway.