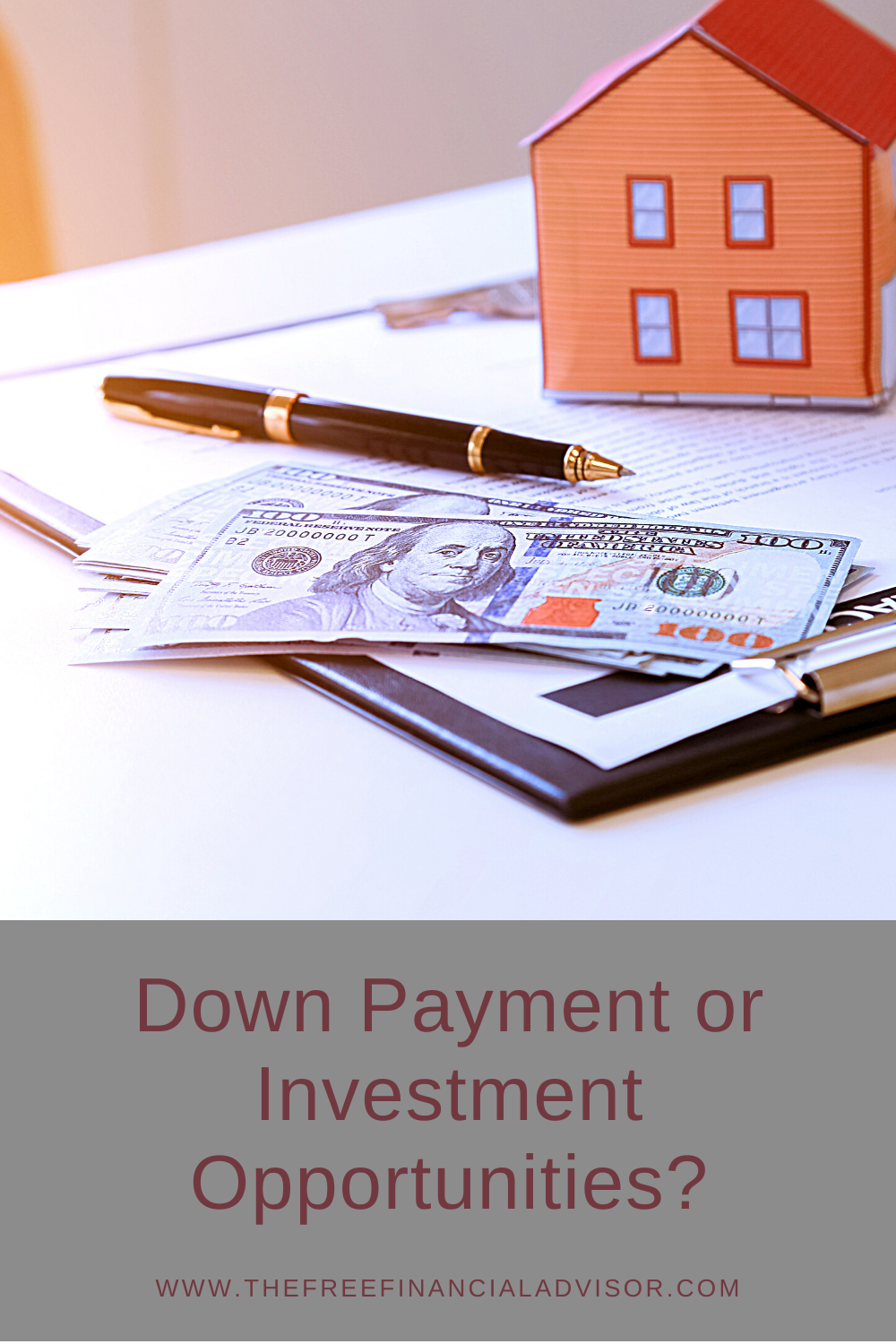 The current dilemma I am having is whether to stash my savings for a down payment on a house or contribute to my Roth so I have cash available for buying opportunities.
I'm pinching pennies, and I'm saving money wherever I can so that cash is accessible when I need it. I just don't know what to do with it.
Do I put it towards a down payment or set it aside for investment opportunities. Like most things in life, the answer will lie somewhere in the middle.
Down payment
I've mentioned in prior reflections that I'm renting right now.
I'm renting because I got divorced and exhausted all of my savings on the down payment for my house. That house is currently being rented by another family, and my ex-wife and I still own it.
That'll help build equity into the house so we receive more if/when we decide to sell, which is good.
I'm happy with my current living arrangements. I like the place. I like the neighborhood. My commute to work is 2 minutes, and I'm close to all of my family and friends. All good things.
The only bad part is I have no outdoor space to call my own. I have no yard.
I'm trying to frame it positively by saying that I'm not spending my time on yard work, and instead, have more time to spend with my son/work on myself when he's not here. These are both very good things.
However, I want to give my son a space to play. A place to put a jungle gym and a sandbox. A place where he can just run around and have fun.
I want to give him that because he deserves it. I want to use my savings for a down payment on a house so we can have a place to call our own. 
Investment opportunities
Here's the second part of my dilemma. I see a lot of chances to put my money to work in the market.
I'm able to play the long game because of my investment philosophy and my training. The best investors I have long-term time horizons.
What I mean to say is I can see past the present and I have an idea of what my investments can do over the long term, and the [possible] reward for investing now can't be ignored.
That's why I'm having a difficult time deciding what to do.
What will I do?
As a parent, you want to give your kids everything. I want to have a place we can call our own.
At the same time, I know how valuable it is to start saving and investing early so I can take advantage of compounding returns.
So here's what I'm thinking. I'm going to develop a "savings plan". I'll take the dollar amount for an ideal down payment and how far in the future (in terms of years) when I'll want to use it.
I'm thinking of $25,000 for a down payment and four years until I'll use it. I'll, then, divide $25k by 48 to get my monthly savings goal. Anything over that number I'll put in my Roth.
That'll take care of saving for a house and for retirement.
My Last Reflection:
My Experience with Life Insurance
Related reading:
What is Time Horizon and Risk Tolerance?
My Life and How I Manage Stress
My House and What Brought Me Here
(Visited 87 times, 1 visits today)
My name is Jacob Sensiba and I am a Financial Advisor. My areas of expertise include, but are not limited to, retirement planning, budgets, and wealth management. Please feel free to contact me at: jacob@crgfinancialservices.com