Whether you're started a fund for emergencies, splurged on a trip you've been dying to take, or paid down debt; Digit is the money saving resource for you. Besides the fact that Digit is completely free to use; what I found most appealing about Digit was you can move your savings to other accounts (for investments or retirement) as often as you wish! Digit also automatically figures out when and how much is safe to save based on your lifestyle. It doesn't require you to figure out an arbitrary amount to transfer every month. I'm sure you are thinking, is this app safe? The answer is yes, extremely safe. Digit takes state of the art security measures. When you enter your personal information, it is encrypted, anonymized and securely stored. If you still have some precautions, rest assure that the funds held within Digit are FDIC insured up to a balance of $250,000. Now do you feel better? Last thing you need to know before we get into the set-up process and fun facts, Digit is only available in the U.S for now. Good news for our foreign friends is that they are hoping to expand in the future!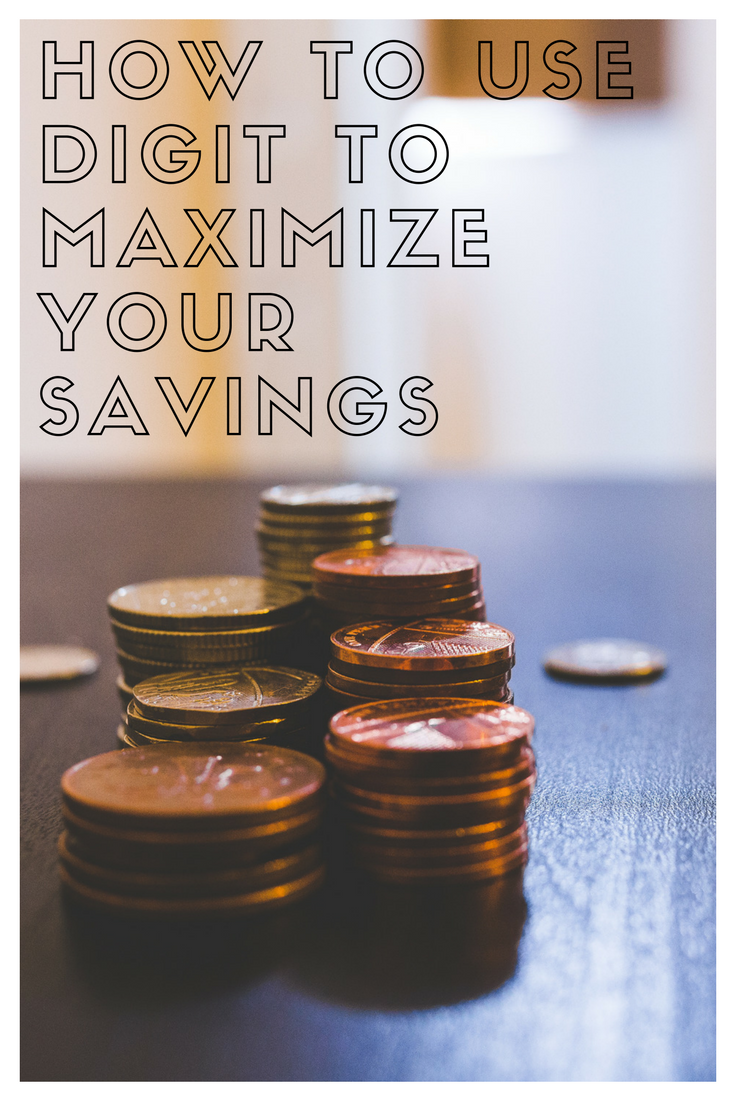 Now let's get down to the 10 facts and steps to start your savings:
PSA: You do not need a savings account to sign up with Digit.
Digit is completely free to download and sign up! You can find the apps in both the Apple Store and Google Play.
Connect to your checking account. Digit will analyze your income and spending and find small accounts of money it can set aside for you. The nice thing about Digit is they won't store your blank log in!
At this time, Digit supports of 2,000 banks and credit unions.
Digit saves a little every week. Every 2 to 3 days Digit will transfer some money usually $5-$50 from your checking to your Digit savings account. The nice thing is they will never transfer more than you can afford.
Don't be alarmed when you see "Hello Digit Inc." on your bank statement, that's just Digit moving funds from one account to another.
Don't worry about over drafting your account with Digit. Their math skills and ability to identify money you can afford to save is so strong that if they do over draft your account they will cover the fee!
You can purchase your savings at ANYTIME! It's as easy as sending a text messages to Digit and your money will be in your checking account by the next business day! There's no minimums, no fees and they allow unlimited transfers.
Every 3 months you will receive "saving bonuses". You'll receive 5 cents for every $100.
Digit will send you text updates to let you know your current account balance and how much you have in savings.
The app is simple, just sign up and let Digit handle the rest!
Looking for ways to save even more? Check out these great articles
Save Money on your Mobile Phone Bill
Tips To Save Money At Home
Save Money: 4 Items To Buy Online