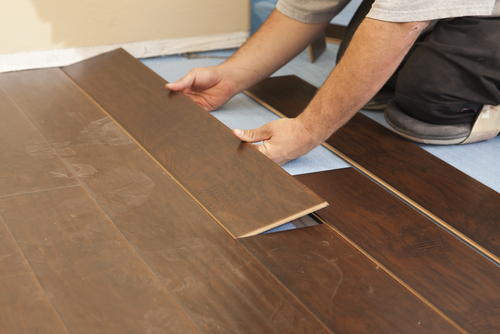 Renovate or get left behind seems to be the current state of the real estate market, especially if you flip through the television channels and see any of what feels like dozens of house flipping shows on cable. It may seem like a lot of risk and hype, but there are proven strategies for home renovation that can get you a great return on your investment, whether you want to sell next year or when the last kid goes off to college.
Start with the Heart
You know what it's like living in your home better than anyone. Is it an open floor plan? Is the kitchen easily accessible from the dining room and or living room? Taking down a wall isn't a simple task, but it certainly is a cost-effective one when you increase the value of your home simply by changing the flow of the floor plan to maximize your square footage and give the main living spaces an open feel.
Kitchens and bathrooms are two of the spaces that can see the best return on investment if remodeled wisely. Many modern bathrooms are foregoing a tub altogether in favor of a larger more modern shower. There are countless affordable, yet designer-looking tile options. Don't overlook alternative materials like stained and sealed concrete to further save on costs.
Leave out the Frills
Remember not to get too over-the-top with any of your remodeling efforts, especially in the kitchen and bathrooms. An expensive granite countertop and Tuscan-style cabinetry may be what your interior design dreams are made of, but everyone has their own taste. The pendulum swings in the opposite direction for ultra sleek and modern designs. Spend your money where it counts, in making real changes that any new homeowner would desire to increase the universal appeal of your home.
Enclosing a patio or carport or finishing an attic can add to your square footage without a lot of the heavy costs of serious construction. But if you have room on your property to expand, adding square footage is always going to exponentially increase the value of a home in a good neighborhood.
Take It Outside
We all know the value of a first impression, but so many homeowners leave out the outdoor living spaces when thinking about their remodel. If you have land, use it. If you can't afford to increase the square footage of your home, at least increase the amount of living space by making the square footage of your lot more livable.
Creating a covered patio can be surprisingly simple and inexpensive. Top it off with corrugated steel or reclaimed wood to save money, add style and save the planet.
Now that you have a roof, it's time to look at the floor. Grading the land and laying concrete is not an easy endeavor, so pavers, stepping stones, gravel and natural seating areas will be your best bet. If you live in a neighborhood with an older population, consider investing in interlocking pavers that are easier than natural stone to walk on.
While adding foliage will certainly increase the curb appeal of your home and the ambiance of your backyard, it's important to be selective with how you spend your money at the nursery. Remember that mature trees are on every homebuyers'wish list, and they need to be strategically placed on your property, taking a myriad of factors into account. You also need to be on the lookout for insidious tree species that are all too common and can cost you a ton of money down the line on things like brittle and fast growing limbs or root systems that could destroy your soil content for decades.
(Visited 19 times, 1 visits today)