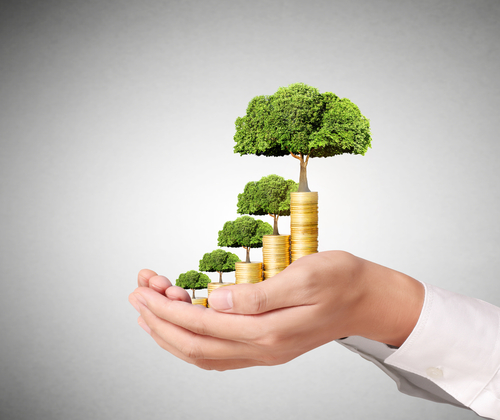 Not that many years ago, we had to pay bills through the mail by check, sort through bulky credit card and bank statements every month and head to an ATM or inside a bank to make a deposit, check our balances or see if a payment had gone through.
Thanks to the amazing technology that is the average smartphone, you can now do most of your financial-related business right in the palm of your hand. While some people are understandably nervous about keeping a lot of personal information on phones, it actually makes a lot of sense to literally take your finances with you wherever you go. And, thanks to passwords and locking features, smartphones can be more secure than the average wallet.
Access your account info 24/7/365
If you have ever stood on line at a department store wondering uneasily if your debit card has enough available balance left to pay for your purchase, mobile banking will set your mind at ease. Your smartphone will allow you to access your financial records at any time, anywhere. You can download an app for your bank and use it to check deposits, keep tabs on your transactions, and check available balances at the tap of a finger.
Stop carrying around tons of credit cards
Another great argument for making your smartphone your one-stop banking shop is that you can leave most, if not all, of your credit cards at home. For example, the Android Pay applets you choose your mobile device and add your credit or debit cards to it. Then when you go shopping—either through an app or in a brick and mortar store, you merely have to unlock your phone, put it next to a contactless terminal and voila—you have paid for your items.
Another great feature of Android Pay is that it doesn't send your real debit or credit card number with your payment; it uses a virtual account number so your personal info stays extra safe. And, as a major bonus, if the worst happens and you lose your phone, you can use the Android Device Manager to immediately lock the smartphone from anywhere, erase all personal information and/or set up a new password. This beats frantically calling five or six credit card companies to report a lost wallet any day.
Most smartphones are compatible with this app; for example, the LG V10 works great with Android Pay, and the long battery life means you don't have to worry about the phone going dark while you are trying to pay for your groceries. You can also download your bank apps to your phone. Many major banks like Chase even offer mobile deposits, so you can skip trips to the bank by using the smartphone to snap photos of your checks and securely deposit them into your account.
Manage all of your finances from one device
By putting all of your financial info on your smartphone, you can manage all of your money from one spot. This includes creating a household budget and tracking your expenses, getting instant alerts about overdrafts, low balance warnings, bill reminders and more. Tools like Quicken, Mint.com and Check are all great to help consolidate your financial information.
(Visited 29 times, 1 visits today)