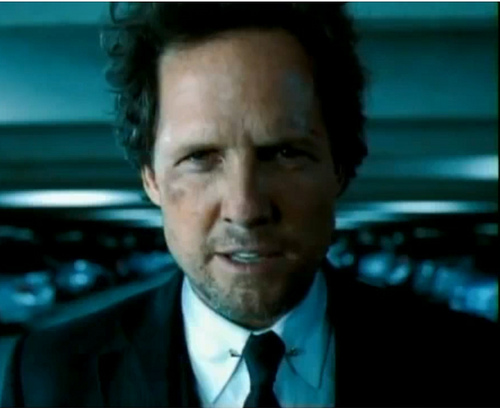 Car insurance agents, for quite awhile, have been the butt of finance-related jokes. Lately though, with hard-hitting advertisements from big firms like State Farm and Allstate, agents are fighting back. People are beginning to understand that while you may pay less with an online auto insurance service, there's a ton of value attached to having an insurer who's there when you need them.
But that doesn't make agents little angels, either, does it?
Insurance agents have a few tricks up their sleeves, and the more you know about those tricks, the easier it'll be to navigate meetings and phone calls in the future.
Here are my favorite 5:
1)   Auto insurance is a loss-leader. Maybe the insurance company makes money on auto insurance, but the agent doesn't. Auto insurance pays so little that it's very difficult for an agent to survive. Therefore, the agent will sell you an auto policy as a way in to your heart. Most agents have a full line of far more lucrative products, ranging from life insurance to annuities, that they'd love to sell to you.
2)   If you don't ask about the discount, I might not tell. This isn't universal, but agents hoping to make a few extra bucks might try and steer clear from discussions about discounts. Because the agent is paid a commission based on the amount you pay, it's in their interest for you to pay more.
Of course, agents who are after the "bigger picture" will try to give you as large a discount as they can find. That way, when you're looking for help in other areas, you'll come running back to them for advice.
3)   That multi-line discount, while giving you a little off the premium, might not be your cheapest option. For years, I've had my auto coverage through a different insurer than my homeowners. Yet, agents always ask me if I have a multi-line discount. I've found that by forgetting this discount and paying  a little more, I still save in the aggregate by purchasing from separate insurers.
Why doesn't the agent share this one? That's easy. Wouldn't you rather have a client who thinks they're getting a discount AND who owns two of your products instead of only one? You betcha.
…by forgetting this discount and paying  a little more, I still save in the aggregate by purchasing from separate insurers.
4)   I'm not going to monitor your policy. I remember people getting angry because their insurance agent never called them except when she wanted to sell something else. They never asked about bithdays or new discounts that might apply to the client. Simply put: agents don't have time to waste on these small issues. With several hundred (or thousands) of clients, there simply isn't enough time in the day for those personal calls. It's up to you to take care of your own needs. Call your agent periodically to review your policy for discount opportunities and new rates based on any changes in your life.
5)   My assistant knows a ton more about you than I do. In most offices, the assistant handles 85% of the day-to-day "low commission" business. I always told my clients that for routine business calls, ask for the assistant, not the agent. While the agent might take two days to return your call, the assistant may be available right now to take care of address changes, premium payment changes, or small policy questions.
That doesn't mean you should ask the assistant if you really need that permanent life policy. If you think your question is at all technical, talk to the agent for your best answer.