When you just can't seem to make your money last all month, something has got to give. If you're searching for ways to cut your monthly expenses, look no further than your smartphone. A Harris Interactive survey found that almost half of Americans spend $100 or more each month on their smartphone, while 13 percent drop $200 or more on monthly phone service.
Pardon our frankness, but that's crazy. $100-$200 a month? No, no, no. We'll show you how to do it for cheaper.
Downgrade Your Data Plan
Check your usage statistics on your phone. If you're only using a portion of the data you're paying for each month, then ask your carrier if you can switch to a lighter usage plan. Use MyRatePlan.com to compare plans and find the right fit for your usage needs.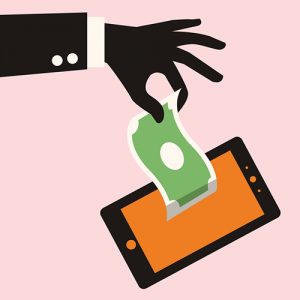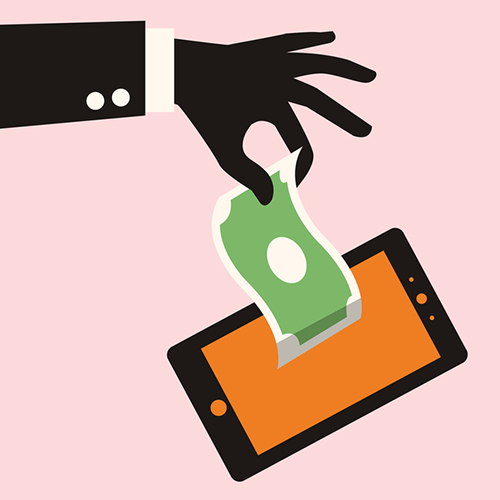 Reduce Your Data Usage
This tip goes hand-in-hand with the one above; if you can't downgrade your data plan because you use too much data, well then maybe it's time you reduced your data usage — then you can cut back on your plan. To do this:
Connect to free Wi-Fi whenever possible. Of course, don't do any online banking or send any sensitive personal or financial information, unless the site is encrypted. For more tips on using public Wi-Fi safely, visit the Federal Trade Commission website.
Don't stream video, play games or use apps unless you're connected to Wi-Fi. These activities suck up a lot of data.
Make sure you've killed your apps when you're done using them. If you don't, they'll continue to run in the background, using data.
Don't run apps that regularly push content, such as weather updates and sports scores. These use data continuously. If you need help turning these off, simply search "How to turn off push notifications on a (your device)" and follow the instructions.
Change Your Insurance Plan
Many people don't realize that they aren't limited to the insurance offered at the time they bought the phone or signed up for service. Insurance from the manufacturer or carrier is usually more expensive than going through a third-party provider. Protect Your Bubble offers smartphone protection starting at $5.99 a month. It covers liquid damage, cracked screens and mechanical breakdowns, and most deductibles are just $50.
You can take your chances and cancel your insurance altogether — that will save you money. But then you take the chance of having to shell out up to several hundred dollars for repair or replacement if something happens. That's not good for your monthly budget, either.
Go With a Prepaid Plan
Prepaid, no-contract plans are a good way to reduce your bill, and a lot of them have come down in price in recent months. Walmart's Straight Talk plan has an unlimited talk, text and data plan for $45 a month; Cricket Wireless and Boost Mobile have similar plans for $50 a month; and the GoPhone offers the same type of plan for $60.
There are some caveats here, however. Make sure to ask about coverage, overages and the available selection of smartphones. Consumer Reports features a comprehensive guide to no-contract phones and plans.
Stop Buying Stuff
Finally, quit downloading apps, games, music and the like. Ninety-nine cents here and there isn't much, but it does add up. If you need a little help with willpower, turn off your ability to make in-app purchases.