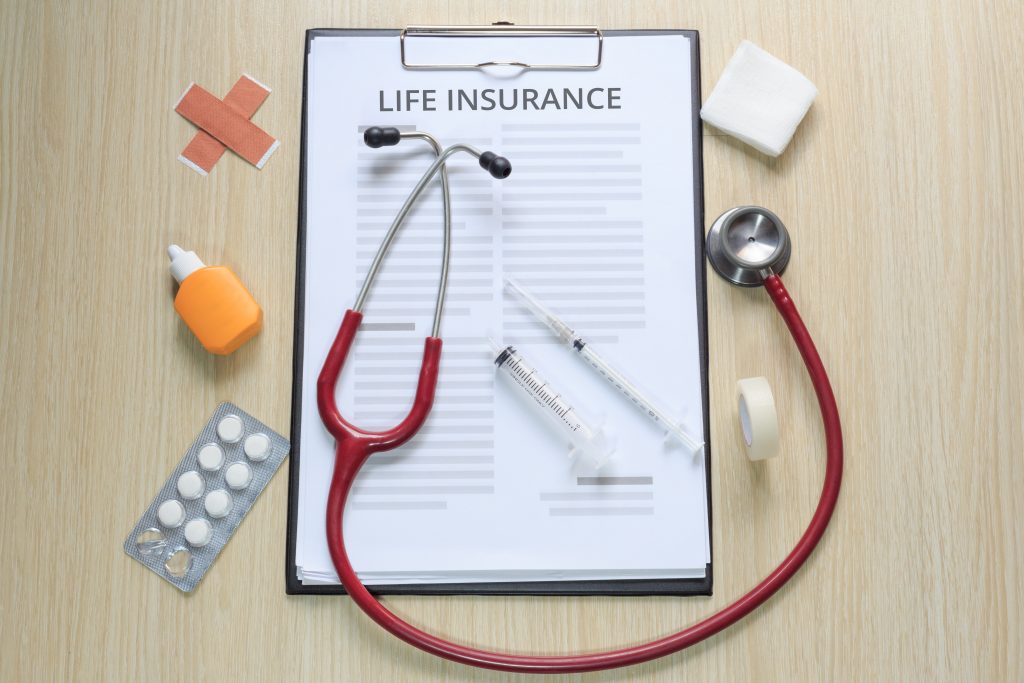 When you're looking for term life insurance, the number of options that are available is often overwhelming. However, if you're looking for a company that doesn't require medical exams and can provide you with fast coverage, Bestow might be your perfect match. If you are wondering whether Bestow is the best option for you, here's what you need to know about the company, as well as a look at the pros and cons of using Bestow.

What Is Bestow?
Bestow is a term life insurance policy portal that uses a streamlined online application and algorithm-supported calculations to determine if a partner insurer can extend you coverage. It's important to note that Bestow currently acts only as an agent or broker, so any coverage you get isn't technically from Bestow. The company does have plans to become a fully licensed insurer, though it isn't clear when that'll occur.
At Bestow, speed and convenience are both priorities, something that may appeal to many prospective customers. However, as with all companies, there can be some drawbacks to going this route.
The Pros of Using Bestow
The main pros of using Bestow are speed and convenience. The application process only takes a few minutes and, since a medical exam is never a requirement, you can wrap everything up in no time. Plus, everything is online, so you can get it all done from the comfort of home.
Another benefit of Bestow is that your coverage – should you decide to purchase it – begins right away. There aren't any waiting periods or setup delays, giving you immediate peace of mind.
Bestow doesn't work on commission, so you don't have to worry about being pressured into a plan that isn't a good fit. Instead, you'll get options that are selected for your situation, not the amount of money they generate for the company.
Finally, Bestow works with an A+ rated carrier. While there is a higher rating companies can get (A++), A+ is still incredibly reliable, which can make you feel more confident about moving forward with a longer policy if that's what you're after.
The Cons of Using Bestow
As with all term life insurance options, there are some drawbacks to using Bestow. One of the biggest is that coverage is only available up to $1.5 million. While that may sound like a lot, other places do offer policy options far above that mark.
Additionally, Bestow only supports term life insurance. If you're looking for another kind of coverage, Bestow isn't designed to meet your needs.
Even if you're looking for term life, not everyone qualifies for coverage either. While there isn't a medical exam, you do have to supply some details about your health history, and certain conditions make you ineligible for coverage.
Age restrictions do limit many people's options, too. While the company does have term lengths as high as 30 years and can supply coverage to people up to 60 years old, that doesn't mean everyone age 60 and younger has access to 30-year terms.
Instead, for a 30-year policy, you have to be a woman under the age of 41 or a man under the age of 40 and a non-tobacco user. For tobacco users, the age cutoffs are 31 and 30, respectively. The highest age for a 25-year policy is 45, and 20- and 15-year policies are cut off at 50 and 55, respectively. If you're above the age of 55, a 10-year term is the most you can get.
When it comes to coverage amounts, Bestow isn't necessarily the most expensive. However, there are more affordable options available.
Is Bestow the Right Option for You?
Generally speaking, Bestow could be a solid place for term life insurance for many people, particularly younger adults who aren't tobacco users. However, anyone age 60 and under looking for coverage who doesn't want a cumbersome application process or medical exams should keep Bestow in mind, too.
In the end, getting a quote from Bestow is completely free. As a result, you can find out what coverage options are available to you specifically, all without having to commit. Then, if there's a plan that meets your needs, you can finalize the purchase, allowing you to have immediate coverage.
If you're looking for term life insurance and you need it fast, Bestow could be your answer. You can find affordable plans with ease and get instant coverage upon approval, all from the comfort of your home. Head on over to the Bestow website to learn more today.
Can you think of any other pros and cons of Bestow that people should know about? Have you used Bestow and want to discuss your experience? Share your thoughts in the comments below.
Read More:
Tamila McDonald is a U.S. Army veteran with 20 years of service, including five years as a military financial advisor. After retiring from the Army, she spent eight years as an AFCPE-certified personal financial advisor for wounded warriors and their families. Now she writes about personal finance and benefits programs for numerous financial websites.