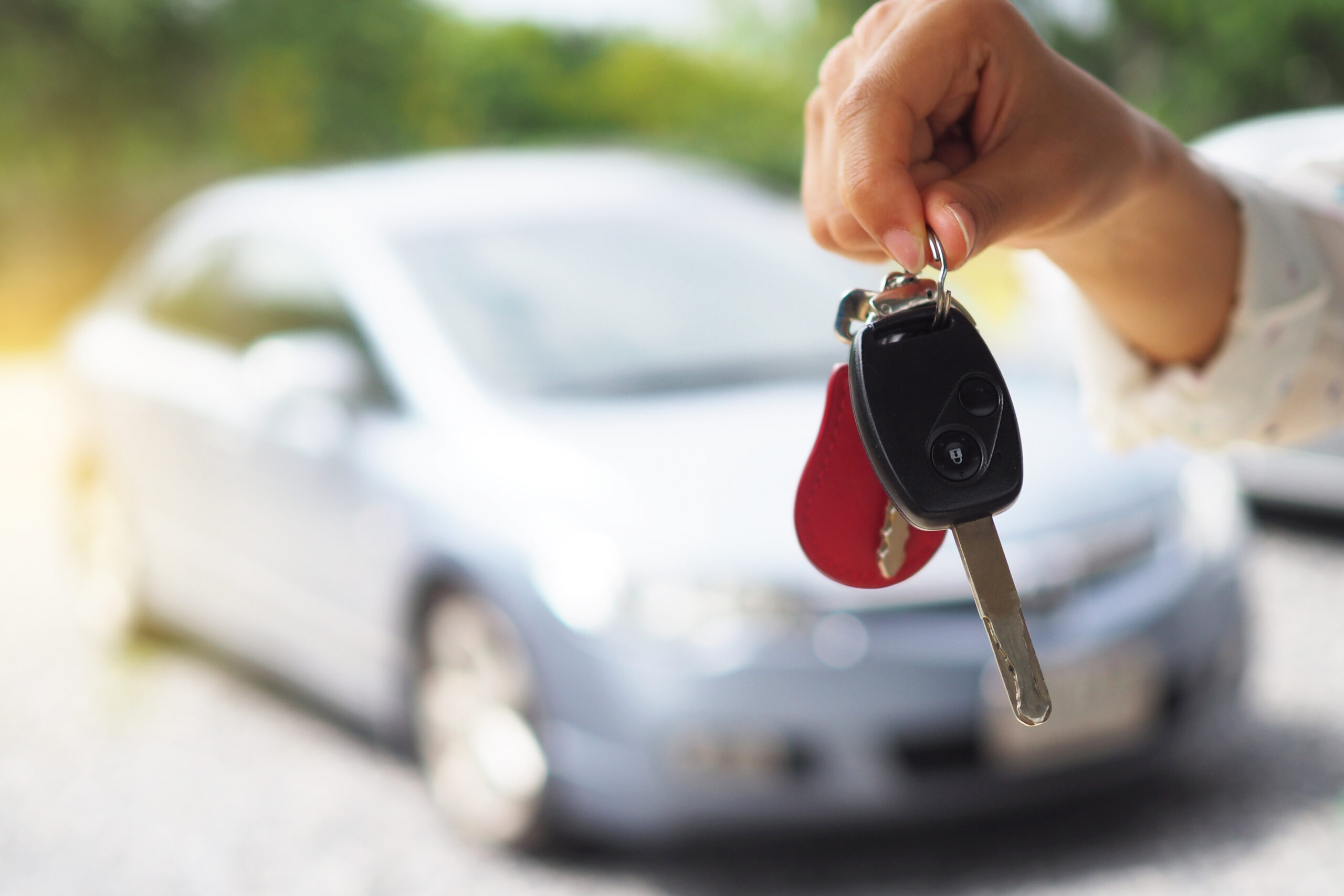 Dropping used car prices are increasingly common, which is good news for anyone looking to get a different vehicle in the near future. In January, the average price for a used vehicle was $26,510, a $633 decline from the month prior. While that drop may seem modest, a few of the proceeding months also saw price reductions. Here's a look at some of the real reasons why used car prices are dropping and whether additional price declines are likely.
Why Used Car Prices Are Dropping
New Car Supply Chain Issues Are Resolving
One of the main reasons that used cars became so expensive during the pandemic was the supply chain issues in the new car market. Fewer new cars were making their way to dealerships. As a result, people with an immediate need for a vehicle often had little choice but to consider used cars.
When more people began shopping for used vehicles, used car inventories also fell. Combine that will rising interest in previously owned vehicles, and prices rose incredibly quickly.
However, the new car supply chain issues are now resolving. While inventory levels may be lower in some areas than they were pre-pandemic, the situation is nowhere near as severe. Since that's the case, people interested in new vehicles can focus on that part of the market, which may increase used car inventory availability to those who prefer previously owned vehicles in specific areas of the country.
Additionally, new car buyers may have a trade-in as part of the deal. When that occurs, the new car purchase creates an additional vehicle to add to the used market, which also benefits inventory levels.
Shifting Attitudes About Vehicles
The pandemic altered the car-buying landscape. Shelter-in-place orders and rapidly rising amounts of remote positions made vehicles less critical when compared to periods where work commutes were the norm and recreational trips were common. As a result, fewer people were interested in offloading the cars they currently owned and replacing them with newer models, as they weren't as dependent on their vehicles and weren't spending as much time in them.
Additionally, some people with paid-off vehicles weren't necessarily inclined to get a different car during the pandemic. Often, getting a new or used car comes with an auto loan payment, something that isn't always wise to add to a person's plate during periods of economic uncertainty. Since these individuals weren't selling or trading in as regularly, that also hindered used car inventories.
Now that the pandemic isn't as much of a concern, people's attitudes about car buying are shifting. Anyone who delayed a purchase with a trade-in due to the pandemic may reevaluate that decision, leading to more used inventory.
Rising Interest Rates
While rising interest rates can cause auto loans to become more expensive, they can also trigger price declines in the used car market. Dealerships understand that higher interest rates make financing a vehicle purchase less appealing. As a result, they have to reevaluate their pricing strategy to make used cars seem reasonably affordable.
Often, this results in dealerships dropping the price of their used cars. When the price is lower, the impact of higher interest rates typically seems less severe to auto loan borrowers. As a result, a smart price drop can stir up more demand, leading to more used car sales.
Are More Used Car Price Reductions Likely?
At this time, used car prices may or may not continue to fall in the coming months. Higher interest rates may incentivize dealerships to keep prices lower, using the reduction to draw in buyers who may otherwise be put off due to the higher financing costs. However, used car wholesale prices are actually on the rise, increasing by 4 percent during a two-week period in February.
Since wholesale prices went up, that can often lead to price increases at the dealership, as dealerships will want to offset as much of the additional spending as possible. But that's not the only factor.
While used car inventories are increasing in some parts of the country, that rise in inventory levels isn't necessarily universal. One factor that's hindering the availability of previously owned cars is that many lessees during the pandemic opted to buy out their contract instead of bringing the leased vehicle back. Often, returned lease vehicles become part of a dealership's used car inventory, so without those cars coming back, inventories are stymied.
Additionally, new fleet vehicle purchases declined during the pandemic. Again, fleet vehicles were previously traded in at dealerships with a reasonable amount of regularity, leading to used cars on lots. Since fleet vehicle activities changed, that also hinders the used car market.
How much of an impact those issues have on local used car availability varies, as the use of leases or the prevalence of fleet vehicle purchases differ across the country. Still, they could keep inventory levels broadly low enough that additional price declines become unlikely.
Is Now a Good Time to Buy a Used Car?
Ultimately, whether now is a good time to purchase a previously owned vehicle is a personal decision. Prices are falling, which is excellent news for those who need to replace an existing vehicle or acquire an additional car for their household either immediately or in the new future.
However, the current prices of used vehicles are by no means low. The pandemic and the situations it caused led to massive price hikes, and recent declines haven't overcome those increases entirely. As a result, used cars still aren't as affordable as they once were, so it's critical to keep that in mind.
Additionally, rising interest rates are a factor. Ultimately, financing costs more today than it did before inflation made interest rate increases a necessity. Since that's the case, interest rates could offset any value created by price reductions for those who need to finance.
Since that's the case, aspiring used vehicle buyers need to look at all of the factors. That way, they can determine whether getting a previously owned car now makes sense in the context of their situation.
Do you know of any other reasons why there are dropping used car prices? Are you considering getting a car but want to see if prices will fall further? Share your thoughts in the comments below.
Read More:
Tamila McDonald has worked as a Financial Advisor for the military for past 13 years. She has taught Personal Financial classes on every subject from credit, to life insurance, as well as all other aspects of financial management. Mrs. McDonald is a former AFCPE Accredited Financial Counselor and has helped her clients to meet their short-term and long-term financial goals.