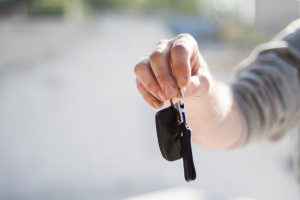 When you want to sell your used car, getting as much as you can out of the deal is typically the goal. While some factors – like the make, model, and mileage – of your vehicle aren't changeable, there are things you can do to make sure you get the most money for your car. If you don't know where to begin, follow these five steps.
1. Spruce Up Your Vehicle
If your car looks nicer, it may sell for more. Before you list it as available for purchase, spend time sprucing it up. Get it detailed. Repair any minor cosmetic defects. Make sure it smells nice.
You should also handle routine maintenance that's come due. For example, if it's almost time for an oil change or its fluids are low, take care of those issues, if possible.
2. Know the Value to Get The Most Money For Your Used Car
Understanding what your car is worth is a critical part of the equation. It allows you to set a reasonable price based on the vehicle's condition, mileage, features, and general desirability.
If you don't know where to begin your research, sites like Kelley Blue Book, Edmunds, and Consumer Reports can be great starting points. You can also lookup how much used cars like yours are selling for in your area by checking out used car sites, Craigslist, or other similar resources.
3. Understand the Pros and Cons of Each Approach
Typically, if you're selling a used car, you can go one of two routes. First, you can try to sell it to a dealership. With this option, you may be able to offload your vehicle quickly, which could be ideal if you need fast cash.
However, you'll have to deal with negotiating with a professional salesperson, which can be challenging. Additionally, you'll usually get less this way as they need to have enough of a margin to turn a profit when they sell the car. If you shop around, you can find the best deal, potentially netting you a little more.
Otherwise, you can try to sell your vehicle privately. With this approach, you'll typically make more. But it usually takes more time and effort. You'll probably need to place ads, follow up with interested parties, handle showings, negotiate prices, and more.
4. Gather Your Records
Maintenance records can make it easier to get top dollar. You can show that you've actively followed manufacturer service recommendations and otherwise stayed on top of things.
If you have receipts, that could be enough. Put them in order by date, potentially in a binder, so you can easily show what you've handled.
If you don't have records, reach out to your service station. Some can print out copies of everything that's been handled by them, giving you a quick list of the maintenance that's been performed over the years.
5. Be Ready to Negotiate
Negotiation is simply part of the game. In nearly every case, a buyer's initial offer is going to be on the low side. Make sure you're ready to reject lowball offers outright and are prepared to counter.
Usually, the best approach is to know your car's value, as well as the minimum amount you're willing to accept. If you need to sell fast, you'll usually need to be open to less than the market value. However, that doesn't mean you have to start there or can't counter against an offer that's ridiculously low.
Negotiating can be stressful. But with some care, you can secure a fair price for your used car.
Do you have any tips that can help someone get the most money for their used car? Share your thoughts in the comments below.
Read More:
(Visited 124 times, 1 visits today)
Tamila McDonald has worked as a Financial Advisor for the military for past 13 years. She has taught Personal Financial classes on every subject from credit, to life insurance, as well as all other aspects of financial management. Mrs. McDonald is a former AFCPE Accredited Financial Counselor and has helped her clients to meet their short-term and long-term financial goals.