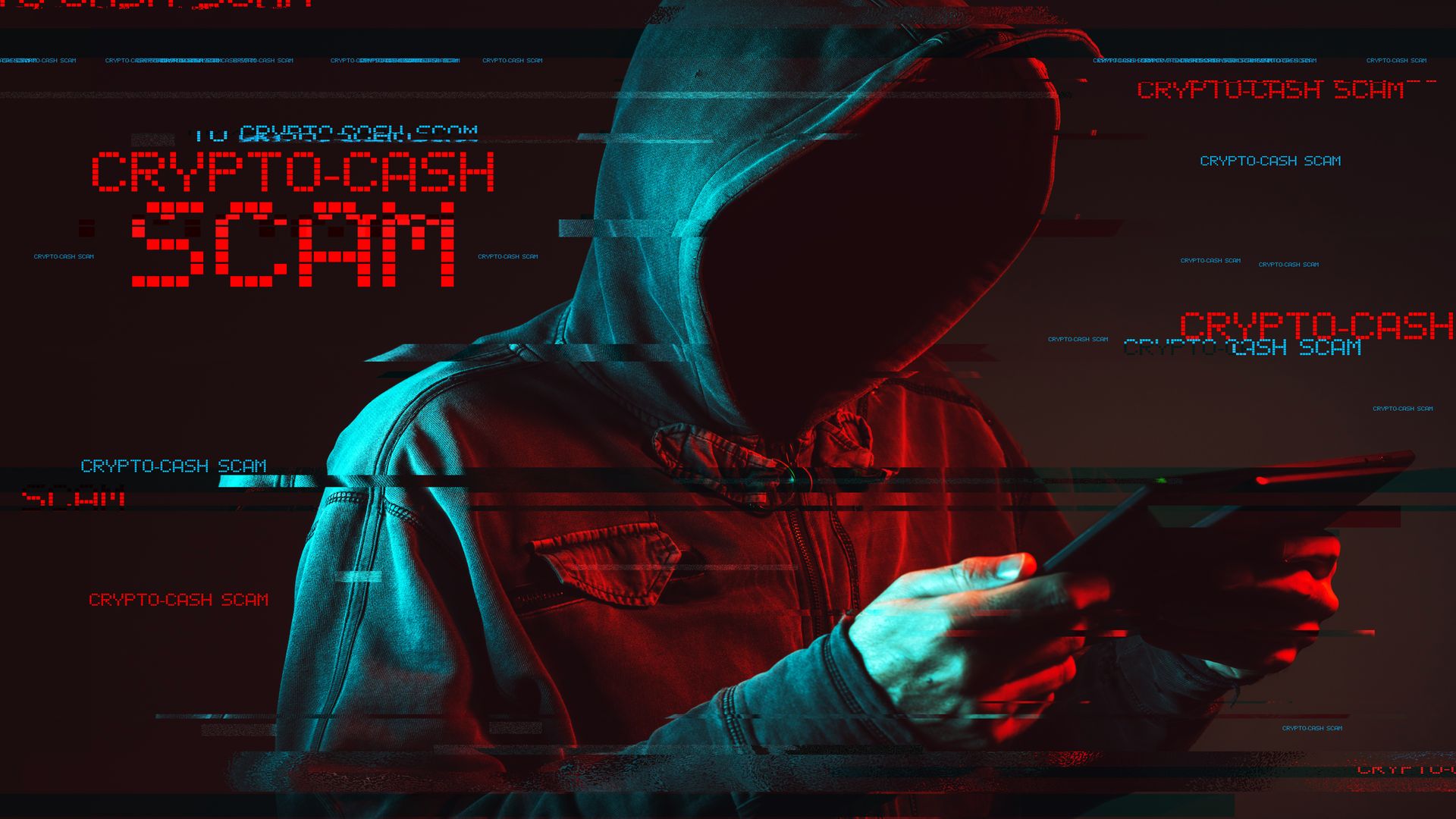 The demand for cryptocurrency has become a global craze today, creating more opportunities for scammers. Whether you're an experienced or new trader, you might fall into a cryptocurrency scam when you're not careful. Therefore, you could lose a lot or even all of your hard-earned investment or assets.
Investing in cryptos has now become a trend worldwide. Scammers now have many ways to encourage or pursue people to fall into their schemes with the advent of technology. 
Here are some ways to combat or avoid cryptocurrency scams:
Be Careful Of The Apps You're Installing
Because apps have many functions and provide several benefits to their users, crypto scammers use them to mimic other apps and use them to their advantage. If you fail to see the warning signs of these fake apps, you're at risk of having your vital information stolen from you. 
For instance, they may have mimicked a crypto trading app. When you're not careful, you may install and use it without knowing the danger it can cause you. It may work at first, but the app could steal your cryptocurrencies in no time. This is possible when hackers present you with an address to send your payments or receive your funds. However, you may be sending your funds or cryptos to the fraudster's crypto wallet address instead. You can't undo such transactions, so you're left feeling helpless when this happens. 
Hence, you should always check the publisher's credentials when downloading from the Google Play Store or Apple Store apps to avoid such scams. For example, you may look at here now if you want to download an Australian crypto exchange. You may also download a given link from a trusted source or the app developer's official website.
Learn About Crypto Pyramid Schemes
Some fraudsters may show that their new 'crypto' is steadily gaining value by running a website. Unfortunately, they can make fake 'real-time transaction logs' or 'mining and trading' activity appear legit. They may even 'prove' that the crypto investors are doing well by showing regular payouts. These are all ways to encourage you to join the craze as one of their investors. 
When you make an account and invest in them, they're more likely to create fake growth of your initial investment. It may show your gains and the period limit you should withdraw them. 
However, your earnings may come from the funds of other investors. This means they're using other investors' money to create interests or dividends on your account. Thus, the crypto you thought was yours could be a nonexistent fund. This scam is popularly known as Ponzi or pyramid scheme, named after Charles Ponzi, a con artist and swindler in the 1920s (per wikipedia).
What you can do to avoid such is to ensure that crypto exists. You must research the crypto you intend to invest your money in, its founders, and its utility. Look at third-party websites, such as this site that helps people check if crypto project is a scam, or review sites to determine their legitimacy. If you can't find one or only see one or two review articles about it, your best course is to avoid it right away.
Don't Fall For Giveaway Scams
Fraudsters also use the names of influencers or celebrities. They'll try to promote their crypto offerings using famous personalities to organize fake giveaways. Some even use fake accounts to respond to the giveaway post so that it would appear legit. 
In this scheme, you may see a QR code or link to a website where you'll enter your credentials to participate. They may ask for your crypto wallet address for 'verification' purposes before they can send you the 'giveaway,' which we all know would never come any day soon.
Hence, if the giveaway seems too good to be true, disregard it altogether. Moreover, never enter your wallet address in such cases. Legit crypto companies will never ask for your crypto-wallet information.
Read About Initial Coin Offering (ICO) Scams
The ICO is like a stock's initial public offering where founders will outsource funds to support their crypto project or development. As an investor, you will receive the issuance of such cryptos in exchange for the funds you pledged. 
Some ICOs may not come from well-established companies. Hence, you should see if the company has any operating history or perform a background check on the management team and developers of the ICOs. It may be best to shy away from such if you can't find any trustworthy information on them or they don't provide a whitepaper. There's a big chance they'll abandon their investors once they've collected the funds, so you'll never hear from them again. 
Conclusion: Be Safe, Stick To Major Well Known Platforms and Avoid Sketchy Links
The best way to avoid crypto scams is to buy or sell cryptos on a legitimate trading platform. Ensure you double-check links or apps before clicking on them. Furthermore, consider the tips mentioned here, so you'll be safe from inviting schemes of crypto scammers.
For more great Free Financial Advisor articles, read these:
How To Increase Your Net Worth
Financial Resolutions, Debt, Saving and Crypto
Should You be Investing In Shiba Inu?
Is The ADA Cardano Going To The Moon?
(Visited 59 times, 1 visits today)