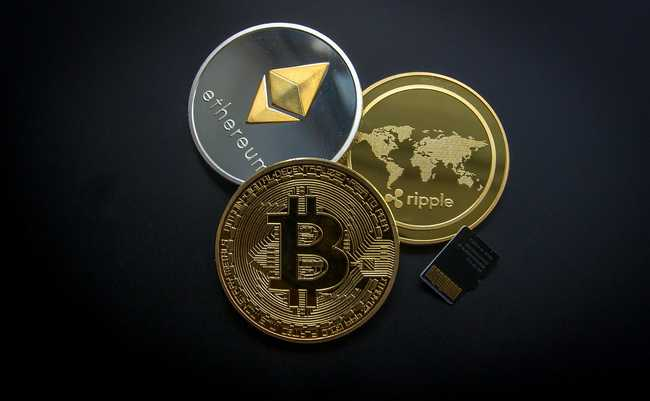 Are you looking to purchase some cryptocurrency?
Whether you're purchasing cryptocurrency for day trading or as a long-term investment strategy, you need to buy your cryptocurrency from a crypto exchange. 
Crypto exchanges are online marketplaces that operate similarly to stock exchanges. However, there is a lot of planning that goes into purchasing cryptocurrency, and you shouldn't just choose the first crypto exchange you come across. 
Who are the best crypto exchanges? Read on to find out. 
What to Look for in a Crypto Exchange 
Before discussing the best options for crypto exchanges, let's talk about what to look for in a crypto exchange. Here's what to take into consideration:
Cryptocurrency Selection 
The number of cryptocurrencies you can trade varies widely from exchange to exchange. Some exchanges allow you to trade only a handful of currencies, while others will enable you to trade hundreds. 
If you're a novice trader, you may want to start with an exchange that only offers a few currencies, as dealing with hundreds of currencies can be overwhelming when you're just getting started. However, if you're more experienced and have time to do your research, a bigger selection of currencies may be more suitable. 
Authenticity and Security 
Another major factor to take into consideration is the exchange's authenticity and security. Do your research to ensure the platform you work with takes serious precautions to keep your financial and personal information safe. 
Security features you should look for include two-factor authentication, cold storage (offline storage that protects against hacking and theft), and encryption. 
Fee Structures 
Before settling on an exchange, you also need to look at their fee structures. As competition for crypto increases and the risk decreases, fees will likely standardize across the industry. 
However, we're not at that point yet, so you can expect a wide variety of transaction fees. Binance is a popular exchange that's known for offering competitively low fees, and other exchanges, such as Voyager, offer commission-free trades. 
Some platforms also charge withdrawal and deposit fees. Do your research to determine a fee structure you're comfortable with. 
Wallet Options 
Some exchange platforms come with wallets that allow you to store your crypto holdings right on the platform. Managing your wallet and conducting trading in one platform offers more convenience, but if you're holding a lot of cryptocurrencies, you may want to invest in an external wallet for added security. 
Many investors with large amounts of cryptocurrency invest in cold wallets for an added layer of protection. 
Purchase Methods 
Purchase methods vary widely from exchange to exchange. Some exchange platforms require you to make a bank transfer and some platforms also accept debit and credit cards. 
Before you choose an exchange, figure out how long it takes to make a purchase. Ideally, you want to find a platform that can process your transactions instantly as opposed to taking several days. 
Understand the Types of Cryptocurrency Exchanges 
Before you dive in, it's also important to understand the different types of cryptocurrency exchanges. The three main types are peer-to-peer exchanges (P2P), brokers, and trading platforms. 
You need to learn about what each platform entails before deciding. A P2P exchange links the buyer and seller for direct interactions and allows them to agree on transaction fees. However, most investors use trading platforms, as they involve direct interaction with the platform as opposed to an interaction between the buyer and seller. 
On the other hand, a cryptocurrency broker offers derivative products to the trader. 
Who are the Best Cryptocurrency Exchanges? 
Now that you know what to look for in a cryptocurrency exchange, let's talk about some of the best cryptocurrency exchanges. Here are some of the most popular options:
Coinbase 
Coinbase is the most widely used and known cryptocurrency exchange in the US. Founded in 2012, Coinbase comes with transaction fees that range from $0.99 to $2.99. 
One of the biggest benefits of this exchange is the variety of alternative coin options. The user interface is simple, and Coinbase offers insured custodial wallets for users to store their crypto coins. The custodial account is very convenient for the new user who is just getting their feet wet in crypto-exchange platforms. 
Coinbase also comes with Coinbase Pro, which is best for the experienced investor who already knows the ropes of Coinbase. Coinbase Pro also comes with a much lower fee structure. 
The only real downside to Coinbase is that you don't control your own wallet keys, which can be nerve-wracking to some. And while Coinbase comes with a solid number of altcoin options, it doesn't have as many options as some other exchanges. 
Binance 
Binance is another popular option for both novice and experienced crypto investors. Binance has a 0.1% transaction fee for the taker and maker sides. The transaction fee scales down with trade volume all the way to 0.02%. 
Founded in 2017, Binance is popular due to its low fees, large variety of cryptocurrency options, and advanced charting features. However, the exchange only allows for US dollar deposits using SWIFT. But, you can directly purchase a select number of cryptocurrencies with a debit or credit card. 
Binance is the best option for those interested in trading and investing in lesser-known altcoins. They offer 50 cryptocurrencies to trade with as opposed to Coinbase's 46. 
Bisq 
Bisq is one of the few platforms that offers a native cryptocurrency. You can pay transaction fees using their native cryptocurrency or using Bitcoin. If you pay fees with Bitcoin, you can expect to pay a 0.10% fee as a maker and a 0.70% fee as a taker. 
If you pay the fee using BSQ (their native coin), then you can expect to pay 0.05% as a maker and 0.35% as a taker. Bisq comes with 30 different payment options, and it even offers a mobile app that's compatible with both Android and iOS devices. 
The downside to Bisq is that transactions can be slow depending on the chosen payment method. 
Are You Ready to Choose a Crypto Exchange? 
Now that you've read this guide on "Who are the best crypto exchanges?" it's time for you to choose a crypto exchange. With the right crypto exchange, trading crypto and making money will be easier. 
(Visited 72 times, 1 visits today)