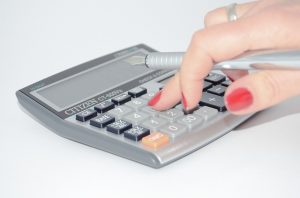 For students who are currently enrolled in an accounting program, knowing what is happening in the industry when it comes to hiring is important. Seeing what trends are forming can help students to make smart career choices. This includes looking at what skills employers want, where openings are more likely, and how employers are advertising job openings. In addition, for minorities and women, it can help to look at how firms are handling diversity.
Skills Employers Are Looking For
New hires in the accounting field need to develop their skills through a college degree program. In general, a bachelor's degree is desired by employers but recent hiring numbers are showing an increase also in new hires with master's degrees. In fact, employers seem to be becoming more interested in master's degree holders, which is something for students to consider. Like the degree from MVU Online, a master's degree offers the chance to specialize and hone specific accounting skills that can make a person more desirable to firms.
Where Openings Are Being Seen
Many firms are seeing older workers, specifically those in the Baby Boomer generation, begin to retire. A firm that has an older staff might offer the best chances at employment within the next few years compared to one with a younger staff. Students should focus their efforts on those companies that will likely be looking to replace retired workers.
Where to Find Job Advertisements
More and more firms are taking to social media to announce job openings. This fits right in line with the younger generation who is just entering the field. As a student, you should connect with social media accounts of firms you are interested in. This will allow you to stay on top of job announcements.
The Outlook for Minorities and Women
As this NEC Online article states, women have had it tough in the accounting field. However, leaders in the industry are very aware of the need for diversity. There have been many moves made to try to encourage minorities and women to enter the field and to highlight the importance of hiring a diverse workforce to firms.
Big Four Firms have led the way by introducing broader recruiting tactics to draw in a diverse group of potential hires and through promoting women and members of minority groups into leadership positions. However, there is recognition that this field is still largely controlled and ran by white males. This leads to one of the reasons why firms are having trouble recruiting and hiring women and minorities. Members of these groups often see the challenges and avoid the public sector completely, instead opting to work in the private sector.
This means the numbers don't change. It becomes a vicious circle with no clear solution in sight. However, this doesn't mean the minority members and women should avoid trying for a job at a big firm. In fact, it does suggest just the opposite. Where others may head straight to the private sector, jobs are still available in the public firms and they are hopeful to recruit these applicants, so chances might be better here.
There is quite a bit to think about when looking at the hiring trends in the accounting industry. For students, the future can be bright if you just know where to focus your attention and what to expect from the process.