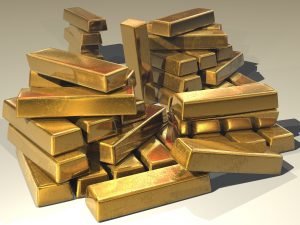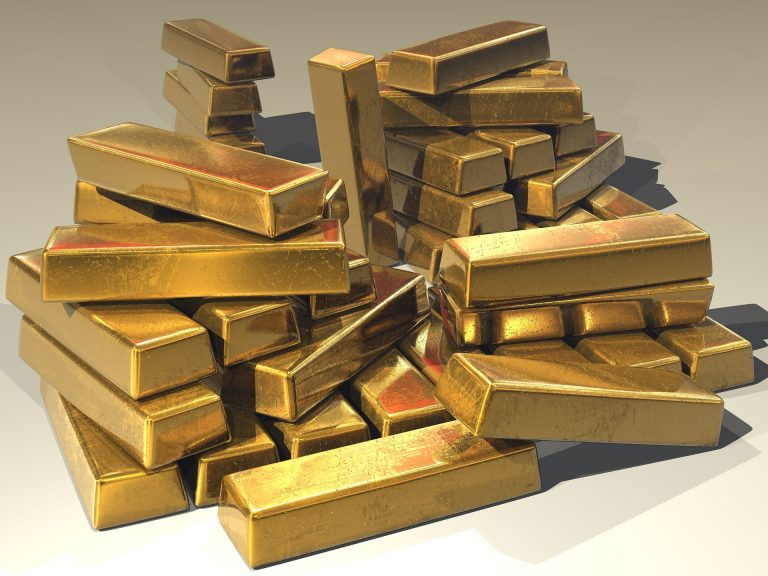 At some point, every would-be or current investor hears that they should consider adding gold to their portfolio. Gold often has a substantial amount of allure, a psychological impact that affects how people perceive its value, stemming back to ancient times when it was highly coveted. It's also viewed as a form of safe haven, an investment that remains stable even during tumultuous times. If you are wondering what makes gold so valuable, and if its value is deserved, here's a look at it from an investment perspective.
What Makes Gold So Valuable?
Gold has several factors from history that give it a sense of value. It's been used to create currency, jewelry, and other fine items. It stands the test of time, as it doesn't rust or tarnish since it's a non-reactive metal. Also, it was initially used to back the U.S. dollar, though that ended in 1973.
Additionally, it's relatively rare, though it certainly isn't the rarest metal around. People also view it as pretty, partially due to its luster and its association with jewelry. All of those points support the notion that gold has value.
Unlike certain other kinds of investments, gold is also physical. It's a tangible thing. You can go out and buy gold bars, coins, and other items, if that's how you want to invest in it. While it's also possible to take different routes – like investing in an ETF that follows gold's price movements, trading futures on commodities markets, and some similar approaches – it's that tangible quality that can be so attractive, particularly during tumultuous times.
Since gold is a "thing," some investors flock to it when they want to put their money somewhere "safe." It feels less ambiguous than buying stocks, and that makes a difference.
During COVID-19, some of the value was derived from mining disruptions. When mines had to close, it created a sense of increasing scarcity, even if the mines would likely reopen in time.
From the investment perspective, gold is also viewed as a way to protect against inflation which is why it is worth checking out the top gold iras. Its value tends to rise when markets fall as well, potentially because of it being considered as a safe haven, driving interest during uncertain times.
Should You Invest in Gold?
For many, the idea of investing in gold is to achieve an amount of security. Often, gold is used as a hedge, creating a degree of protection against uncertainty.
However, that doesn't mean gold will bring in substantial returns over time. In fact, when it comes to annualized gains, it generally underperforms, experiencing less average growth than the S&P 500 (with dividends reinvested) and 10-year Treasury notes.
During prosperous times, gold's price also tends to drop. When investors aren't looking for a safe haven, they put their money elsewhere, driving the price of gold down.
When it comes to long-term gains, the stock markets outshine gold, by far. As a result, many investors who are going to be investing for a longer period may be better off putting their money elsewhere. However, if you're looking for short-term protection, gold may offer you that.
Ultimately, you have to determine if investing in gold aligns with your strategy, and that decision is, and will always be, personal. Take a look at your short- and long-term goals. Decide if you need what gold can provide. If so, then it could be a good addition to your portfolio. If not, then focus on investments that are a better fit.
Do you know of any other reasons why gold remains valuable? Share your thoughts in the comments below.
Read More:
(Visited 275 times, 1 visits today)
Tamila McDonald is a U.S. Army veteran with 20 years of service, including five years as a military financial advisor. After retiring from the Army, she spent eight years as an AFCPE-certified personal financial advisor for wounded warriors and their families. Now she writes about personal finance and benefits programs for numerous financial websites.