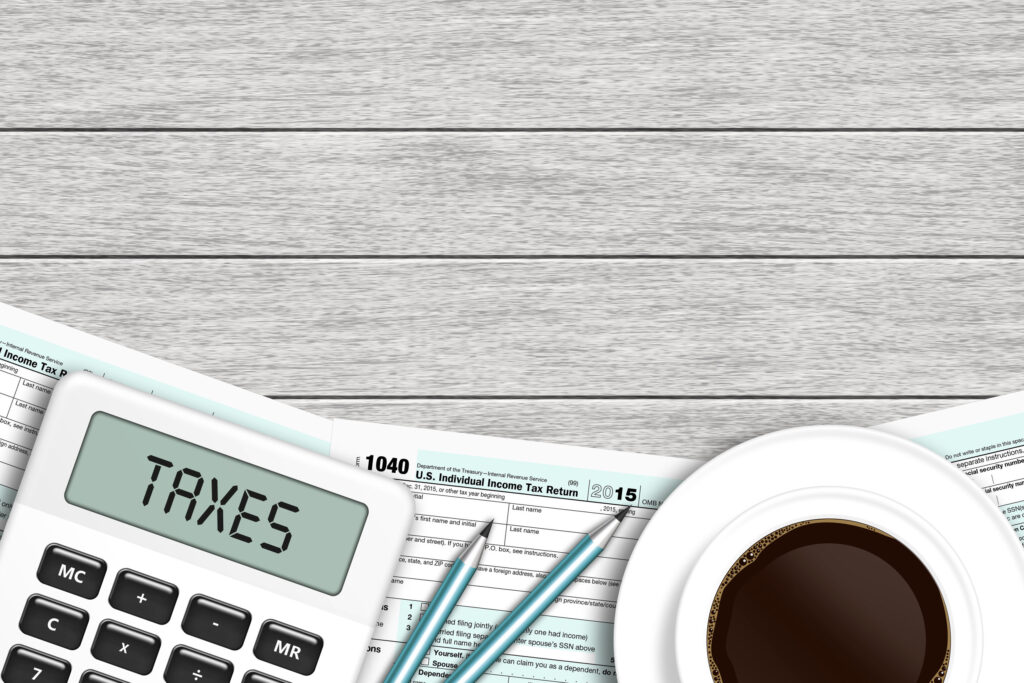 Filing your taxes is always cumbersome. You have to gather up paperwork, complete a number of forms, and make sure the calculations are correct. Usually, you also have to dive into deductions and credits, ensuring you find every legitimate opportunity for savings. Once you're done, you typically have to pay a pretty penny to wrap it all up, which isn't fun. But is paying to file a necessity? Not necessarily. If you qualify for certain programs, you may be able to handle the filing without spending a dime. Here's a look at five places where you can file your taxes for free.
1. IRS Free File
If you're looking for a straightforward option that lets you file your taxes for free, the IRS Free File program is an excellent option. You can complete your forms online and get clear guidance along the way. Plus, it'll handle all of the calculations, so you don't' have to worry about the math.
Technically, this program is a partnership with many leading tax software providers. You can choose the service that best meets your needs, all without having to pay a traditional price tag.
Qualifying for the program is relatively straightforward. The biggest part is having an adjusted gross income (AGI) below $73,000. You'll also have to answer some basic questions to show that you have a simple return and cover a few other must-haves. If you're eligible, you can then choose a service provider from the list of options.
2. TCE or VITA
If you want in-person support, the Tax Counseling for the Elderly (TCE) or Volunteer Income Tax Assistance (VITA) programs may work well for qualifying individuals. The programs are sponsored by the IRS and help disadvantaged households get the support they need.
Qualifying for TCE usually involves being at least 60 years old. For VITA, the income limit is generally near $58,000. However, those with disabilities or limited English proficiency may qualify even if their income is higher, so it's worth reaching out if either of those circumstances apply to you.
The preparers typically set up shop in widely accessible places, like public libraries, community centers, or local colleges and universities. You can find out exactly where you'll need to go by using the IRS search tool.
Due to COVID-related restrictions, appointments may be necessary. Additionally, you might need to follow certain protocols – such as wearing a mask and not attending with guests – depending on where you live.
3. TurboTax
Another option that lets you file your taxes for free is the TurboTax Free Edition. As long as you have a simple return, you are potentially eligible for no-cost federal and state tax filings.
Along with using the online service to complete your own tax return, you have other choices. You can use a mostly DIY approach, reaching out to an expert only if you have a question. This approach is ideal if you are generally comfortable with using a classic fill-in-the-blank method to provide the needed information but might have questions about certain deductions, credits, forms, or fields.
However, you also have the option of having a tax professional take care of all of the work, all without owing a single cent when you're done. This part of the program is only available until February 15, so act fast if you want to go in this direction.
Even if you don't use a professional, everyone can get help for free if there is a technical issue. Additionally, if you're having trouble accessing your account, you can reach out then, as well.
4. H&R Block
Like TurboTax, H&R Block has a Free Online program for simple returns that covers both federal and state tax filings. It's simple and intuitive to use. Plus, you'll get access to helpful information about potential deductions and credits, allowing you to reduce your tax obligation based on the options you're eligible to use.
Do keep in mind that reaching out to a tax professional using this option isn't necessarily free. However, there are a decent number of no-cost resources available, which may be enough if you aren't wholly unfamiliar with tax filings. Additionally, you can get free help if you experience a technical issue, such as trouble accessing your account, so you aren't entirely on your own as you work through the process.
5. TaxAct
TaxAct is another company with a free online filing option for federal returns. You'll need to have a simple return to qualify, though you are eligible if you have education-related deductions, unemployment income, or a few other common – but not universal – tax situations you'll need to navigate.
State filings do cost extra with TaxAct, so it may not be an ideal fit if you have to file in your state, too. Otherwise, you'll get plenty of guidance through easy-to-use document libraries and similar resources to help you complete the forms and file electronically. However, assistance from a professional isn't included for tax-related questions, only account issues like login trouble or similar technical difficulties.
Are you aware of any other places that let you file your taxes for free? Have you tried one of the free tax filing options above and want to let others know about your experience with that approach? Share your thoughts in the comments below.
Read More:
Tamila McDonald is a U.S. Army veteran with 20 years of service, including five years as a military financial advisor. After retiring from the Army, she spent eight years as an AFCPE-certified personal financial advisor for wounded warriors and their families. Now she writes about personal finance and benefits programs for numerous financial websites.