On the way home from this Thanksgiving weekend in Michigan, I finally reached my limit with the situation in my closet.
For the last four years it's become bigger and bigger mounds of….clothing. Just as I get the closet organized, it becomes a mess yet again. Being a recovering financial advisor, I loathe messes. Everything should be in neat and tidy rows, not thrown on the closet floor.
Historically, at this point I'd decide to get rid of clothing. I'd pick up stuff and make the "stow or go" draft move:
"No," the hoarder in me said, "I'll wear that some day."
"I got that at my favorite 5k in 1998. I can't get rid of the Pickle Run shirt!"
"If I get that stain out I'd wear it all over the place."
I should have been saying, "Some day bell bottoms will come back in style!"
Sometimes–not often enough–I'd find a piece that definitely had to go. Whenever I brought home new clothing from holidays or trips to the mall, old stuff stacked up. The "donation" pile contained a lonely piece or two. I was adding clothing at a 2:1 rate over donations.
On the way home I snapped. Suddenly I formulated a plan:
The Plan
It was so easy, I can't believe I hadn't seen it earlier.
Clothing decisions (and by extension "stuff" in general") isn't about whether I like each "thing" or not; of course I loved them all. I wouldn't have bought them if I didn't like them. They all had sentimental value AND my mind needed to justify the reason I'd added them to my collection in the first place.
In short: using my current criteria, there was no way I'd ever clean out the closet.
In my a-ha moment, I flipped my thinking: the closet wasn't a place to store all the cool stuff I wanted to keep. It was a place to store things I needed.
Following that train of thought led me to the real question:
How much did I really need?
The List
I made a list of things I really needed:
10 Long Sleeve Running Shirts (probably don't need 10, but that was a start)
10 Short Sleeve Running Shirts (closer to the number)
4 Pairs Running Shorts
3 Pairs of Jeans
4 Pairs of Dress Pants
3 Suits (again, probably too many for my lifestyle, but I could cut more later)
6 Ties
6 Button down shirts
5 Pullover sweaters
….and so on.
…and Action!
Sunday was a bloodbath in my closet. I tore everything out and placed it on the floor. I was making Top 10 lists of each type of clothing. Soon I was at the difficult portion: there were pieces I liked, but they didn't make the  Top 10 (or 5, or whatever….). At this point it didn't matter how much I liked the shirt: there were enough pieces for me to wear without it in my closet. Better to gift it to someone who really needs it this holiday than to keep it sitting in my closet with 10+ items I'd rather wear.
I created a gigantic mound of clothing to donate.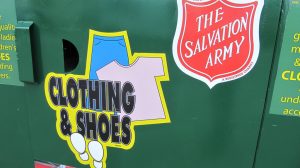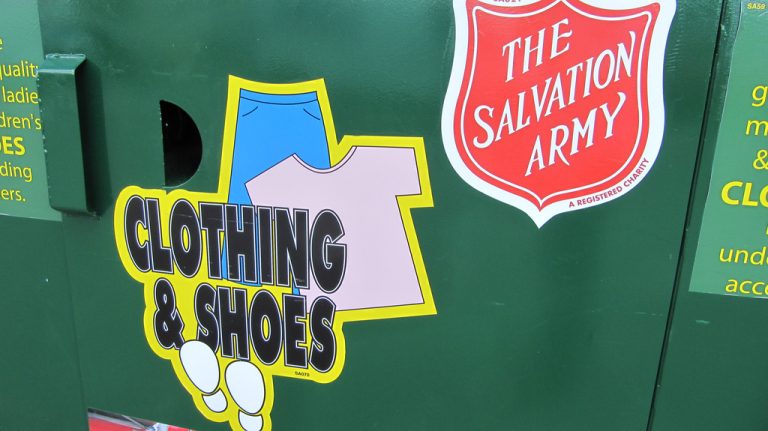 Itemized Charitable Donation Deductions: Bonus Time!
If you itemize your taxes, you are probably eligible for charitable donations to 501c3 organizations. If you aren't sure whether the place you want to donate clothing is a 501c3, just ask them. They'll know.
If your organization is eligible and you itemize deductions on your taxes, you may be able to write off your charitable contributions. I received a receipt at Goodwill that listed all of the items I'd donated to them. I'll use this at tax time next year.
Bonus!
The Lesson
I've learned this lesson 100 times and still continue to struggle with it daily. Don't get caught in one line of thinking about a problem….especially nagging ones like cleaning out a closet. Turn the question around. Search for a better answer. Scour the web for strategies….soon you'll have a clean closet, better decisions and possibly tax deductions!
This is another in our list of systems for busy people. Want more? Check out our budget plan for busy couples. It's another play-tested system (that one OG uses with couples all the time and I used when practicing…it's worked magic for non-budgeters.)
What are you waiting for? Go clean out that closet and cha-ching on the tax deductions!!!! What system do you use for weeding out old clothes you still love but should probably chuck?