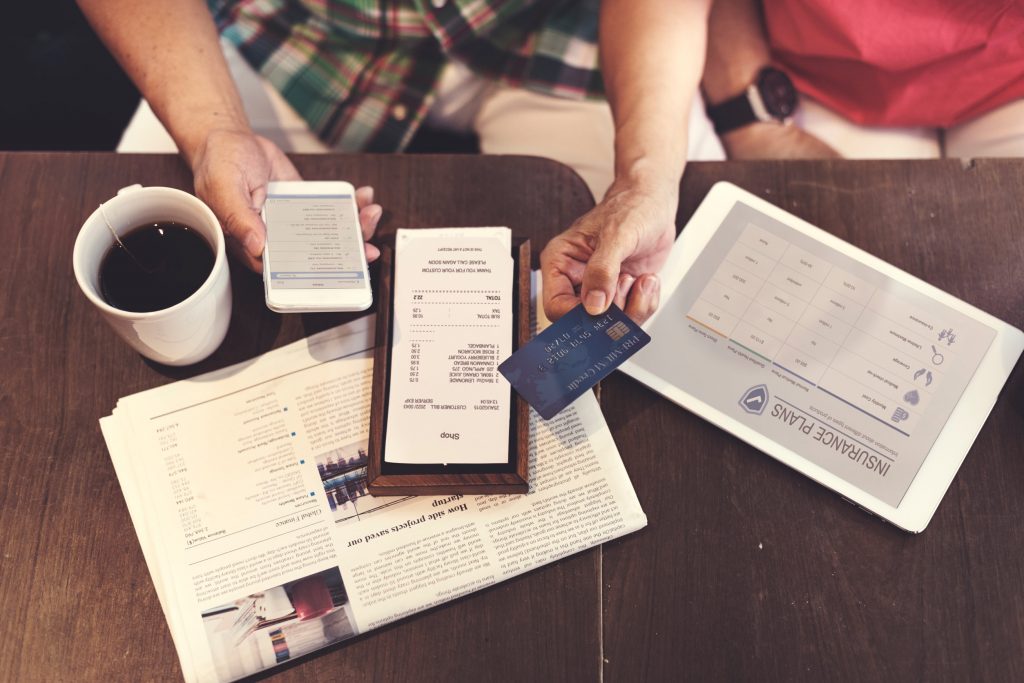 For most people, paying bills is an inescapable part of life. Luckily, by using the right bill payment reminder app, you can keep your financial life on target with greater ease. If you're wondering why you should use a bill payment reminder app and would like to find out apps are the best, here's what you need to know.
Why Use a Bill Payment Reminder App
Usually, as long as you stay on track with your bill obligations, your financial life runs reasonably smoothly. However, if you miss even one payment, things can get hectic.
After you miss a debt payment, you might end up with late fees, and your credit score might take a hit. In some cases, it could even cause an account to go to collections, an event that can have a massive impact on your life.
For other bills – like utilities and vehicle insurance – a missed payment can also come with late fees. For utilities, falling behind might lead to shutoffs. With insurance, policy cancelations could occur.
With housing-related bills, including mortgages and rent, missing too many payments can cost you your home. Defaulting on a mortgage or breaking the terms of your lease with non-payment can lead to eviction.
With a bill payment reminder app, you can decrease your chances of falling behind on payments. Not only will you avoid late fees and preserve your credit score, but you can also ensure that your utilities stay on and your insurance remains intact. Plus, you can make sure that you'll always have a roof over your head, giving you more peace of mind.
The Best Bill Payment Reminder Apps
Mint
In the world of personal finance and budgeting, Mint is a leading app. It lets you track your spending, set budgets, and schedule bill payment reminders, ensuring you'll know what you need to pay and when.
With Mint, you do have the option of connecting a variety of accounts directly. That centralizes and automates at least part of your tracking, simplifying your financial life significantly. Plus, it's simple to use and attractive, making it a pleasure to work with over time.
Mint is available for Android and iOS.
YNAB
Another option for getting solid insights into your financial life and taking control of your bills and budget, YNAB is a strong option for anyone who wants to get (and stay) on target. It has a user-friendly design and a robust feature set, including bill payment reminders, bank account syncing, debt paydown tools, and more.
You can find YNAB for both Android and iOS. While YNAB does come with a cost, you can try it for free to see if it meets your needs.
Wallet
With budget-tracking and financial account syncing features, Wallet is a solid choice for anyone who wants to get more control over their finances. It's a great option for keeping an eye on your bills from a single location, making it easier to maintain a good payment history. Plus, you can set reminders, ensuring you're alerted to make the payment before the bill is due.
Overall, the interface is clean and attractive. Plus, the app is user-friendly, making even more advanced features simple for those who aren't as tech-savvy.
Wallet is available for both Android and iOS.
Prism
Another standout option for tracking bills and setting reminders is Prism. Plus, it has other personal finance tools and features, allowing you to get a grip on your budget with greater ease.
The interface is clean and streamlined, and the app is easy to use overall. Plus, you can connect directly to your bank and bill accounts, allowing you to use the integrated bill pay feature to tackle your paying your bills all from a single app.
Prism is available for both Android and iOS.
Fudget
If you're looking for a simple way to track your budget and expenses, Fudget could be your answer. It's incredibly user-friendly, mainly because it's very streamlined and focused on its main purpose. You can create lists of upcoming expenses, use a drag-and-drop approach to reorder items, and set reminders.
When it comes to the look, there are eight built-in themes, allowing you to choose one that feels right to you. There is also a calendar inside the app, allowing you to do simple calculations without having to access a separate calendar.
Fudget is available for both Android and iOS.
Money Lover
With Money Lover, managing your finances can get easier. It's a simple solution for tracking expenses and creating budgets, allowing you to make sure that you don't miss bill payments.
The interface is incredibly clean, and the app is simple to use. While it doesn't have some of the advanced features you might find in alternatives, if your main goal is to set up bill payment reminders, it could be the right choice for you.
Money lover is available for both Android and iOS.
Monefy
A clean but colorful app for tracking expenses, Monefy is another straightforward option for anyone who wants to get a grip on their spending and track their recurring payments. Plus, the app has a hint of whimsy, making it a joy to open up.
It doesn't offer bank account or bill syncing, so you do have to enter information in manually. However, that process is incredibly simple, and you get plenty of customization options to make tracking your expenses at a glance even easier.
Monefy is available for both Android and iOS.
Pocket Expense 6
If you're looking for an option that's closer to full-feature finance software, Pocket Expense 6 is worth considering. It lets you centralize information from a wide range of accounts, making it easier to track income, expenses, and bill due dates.
For bills, you can set up recurring ones, set up notification reminders, and initiate payments. Beyond that, you can create budgets and explore spending patterns, giving you more insight into your habits.
With this app, there are subscription-related costs. Pocket Expense 6 is available for iOS.
Have you tried any of the bill payment reminder apps above and want to tell others about your experience? Do you use a different bill payment reminder app that people should consider? Share your thoughts in the comments below.
Read More:
Tamila McDonald has worked as a Financial Advisor for the military for past 13 years. She has taught Personal Financial classes on every subject from credit, to life insurance, as well as all other aspects of financial management. Mrs. McDonald is a former AFCPE Accredited Financial Counselor and has helped her clients to meet their short-term and long-term financial goals.