New to financial planning? Start with the overview. Then understand cashflow and learn about insurance planning and risk management.
Investment Planning is one of the best things you can do to set yourself up for financial success. And the sooner you get started, the better off you'll be when it's time to use some of those funds for retirement living. But getting started can be confusing and overwhelming. Let's break it down a little to help you feel more confident about getting started.
What is the purpose of your investments?
No doubt you have several short-term financial planning goals that might include a big vacation or down-payment for a house, but investment planning is best for long-term goals like retirement. Keep that in mind as you create your investment plan.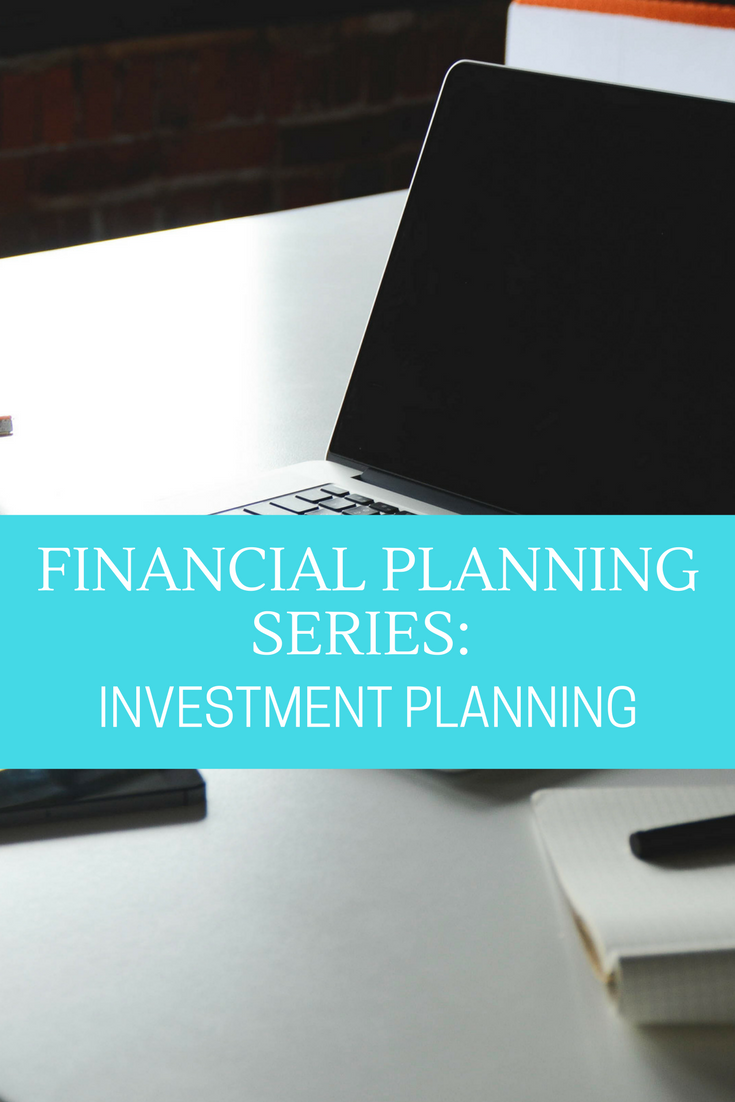 Allocating Your Assets
The younger you are when you start investing, the more risk you are able to take because you have a longer time to make up any losses and increase your funds. A good way to allocate your investment assets is with 70% stocks and 30% bonds.
Stocks can be both in the US stock market and the international stock market, so split your investments to 50% in each.
It's good to divide your bond investments as well into 50% Treasury Inflation-Protected Securities (TIPS) and 50% in intermediate-term nominal US Treasury bonds.
Your overall allocation should look something like this:
35% – US stock market
35% – International stock market
15% TIPS
15% Nominal US Treasury bonds
It's good to keep your investments at this split throughout your lifetime, keeping in mind that as you get closer to retirement you'll want to keep a few years worth of cash easily accessible. The invested portion of your funds can stay at this same allocation.
Investment Selection
While the above may seem complicated, it's not as difficult as you may think. All of these asset allocations can be accomplished with just four funds, all through Vanguard.
This gives you a nice mix of both low and high risk investments. If you hold your investments directly with Vanguard, there are no commissions to pay for buying and selling so your expense for each fund is anywhere from .05% to 20%. These funds provide a great way to allocate your investment account for very little money.
Why This Allocation?
There isn't an exact science to investing and there are no "rules" about how much you need to invest and where, but this kind of split will give you good access to the stock market which is where your long-term financial growth will come from.
For the stock portion of your investments, a 50-50 split allows you to maximize your diversification while investing both in the US and internationally.
The bond investments of your portfolio are less about providing returns and more about offering protection when the stock market is down. Choosing US Treasury bonds are safe and guaranteed, providing peace of mind if the stock market is experiencing some lows.
Maintaining for the Future
Keeping your investment percentages static will allow for the most growth, versus changing your investment allocations year after year. Over the long-term you'll see the most growth by just maintaining this balance.
With that said though, you'll want to keep an eye on your investments and keep an open mind about possible changes you may want to make if you see an area not performing as well as you'd like for an extended period of time. You may also find that you need to make adjustments based on your own personal circumstances.
Getting started with investment planning doesn't have to be difficult, the most important thing is to just start investing and grow your investment funds over time. The sooner you get started, the better financial shape you'll be in when retirement comes around.
Learn more about financial planning by reading up on tax planning.
(Visited 19 times, 1 visits today)