Building a successful financial plan can be confusing and overwhelming. Especially if you don't know what you need to know or even what questions you should ask. I've got you covered! Over the next several weeks we'll be taking a look at the many important ingredients to a successful financial plan.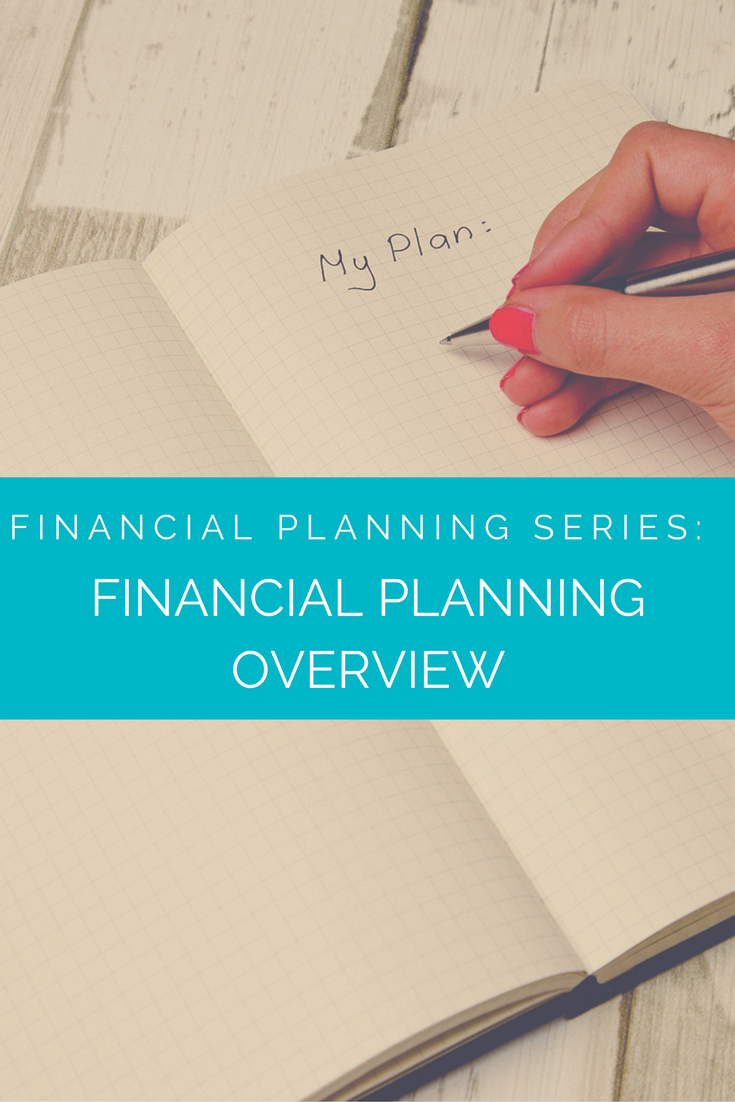 Before we get started though, let's take a look at the overview and figure out what ingredients your financial plan needs.
Cash Flow Analysis – Analyzing your monthly and yearly cash flow is an important factor for every other aspect of your financial plan. After all, you won't know how to budget, how much you can invest, and how to plan for retirement without knowing how much money you have coming in and going out. Understanding your cash flow, both now and for the future, will help you make well-formed decisions for your finances.
Want all the details? Learn more on Cashflow Analysis here.
Budgeting – If you don't yet work with a monthly and yearly budget, we'll be talking about why it's important, how to create one, and how to stick with the budget you create. Knowing where and how you have to spend your money, finding ways to save, and planning for the future will help you make decisions about how much you can really afford to invest instead of just guessing and hoping for the best.
Insurance Planning – We all know that we need health insurance to cover medical expenses and vision and dental insurance to get our annual checkups, but what about other types of insurance. Do you know if you need life insurance? Do you know the difference between term and whole life insurance? What about long-term care insurance? We'll be taking a look at the different types of insurance policies you may have not considered yet but should to make sure that you and your family are well protected.
Get all the deets on Insurance Planning by reading more.
Risk Management – What does "risk management" even mean? And what does it have to do with you and your investments? We'll take a look at the different types of risk so that you can determine, based on your financial goals, how much risk you should be willing to take with your money and why.
Investment Planning – When thinking about investing money for the future, the choices can be overwhelming. And how do you know if you're making wise decisions? We'll take a look at what it all means and how to create an investment strategy that will give you confidence in your financial future.
Basic Income Tax Planning – The downside to increasing your net worth is that you have to pay more taxes. What do you need to know when tax time comes around? Should you hire a professional or can you handle it yourself? Are there ways to reduce the amount of tax you'll have to pay? All these questions and more will be answered to help you get ready for Uncle Sam's annual request for payment.
Retirement Planning – At some point, you'll no doubt want to retire. And you may even want to retire early. How will you know when you can retire and still be able to maintain your lifestyle for the remainder of your life? And how do you create a financial plan to help you get there? And what happens if an unexpected financial emergency arises after retirement? Don't fret, I'll have all the answers for you.
Estate Planning – In your final stages of life, you'll want to make sure that everything you've worked so hard for is there to protect and help your loved ones when you're gone. Do you need estate planning? Is it something you can do yourself or are you better off hiring a professional? What happens to your business if you have one? And your savings, trusts, and investments, who gets them? You may not think you need estate planning yet, but it's never too soon to start thinking about it and building towards your plan.
The Financial Planning Series is coming soon so be on the lookout for all of these great topics so you can feel secure in your financial future.
(Visited 63 times, 1 visits today)